Stephen King Almost Directed His Best Story But Terrible Incident Put an End To It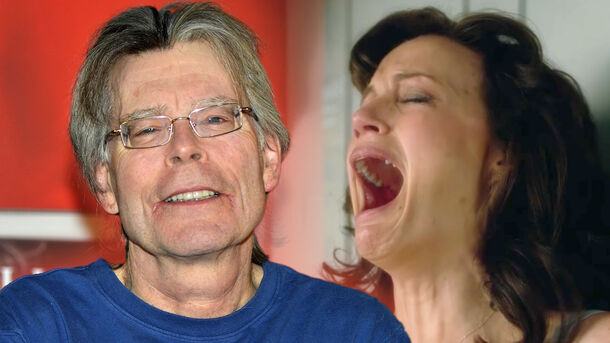 King's career as a director could have taken a very different turn had it not been for a tragic event.
Summary:
Stephen King planned to direct Gerald's Game after the flop of the movie adaptation of Maximum Overdrive, which he also directed.
King abandoned the idea after being hit by a van and suffering numerous injuries.
Gerald's game was later adapted by Mike Flanagan, which started his collaboration with King.
Due to a kind of hyper-loyalty to the idea of interpreting a literary work through the means of cinema, Mr. Stephen King became one of the most filmed authors in this part of the galaxy. Not all of the movies based on his books have been good. Some became acceptable, some turned out downright disgusting, and some were so bad that they were simply fascinating in their absurdity.
One Of The Worst King Adaptations Was Directed By The Author Himself
But the worst King adaptation was directed... by King himself. Sometime in the mid-80's, the author decided that no one would do a better King adaptation than King himself.
Stephen adapted his own story Trucks for the big screen and personally sat in the director's chair. The result is an absolute disaster. Not only did the movie called Maximum Overdrive fail miserably at the box office, but it is also remembered for its tragic production history: cinematographer Armando Nannuzzi lost an eye because King insisted on filming a scene with a running lawnmower.
However, the movie doesn't look so bad today. It's just not the suspenseful horror we know King for, but a sardonic B-movie with flying trucks, gallons of blood and an AC/DC soundtrack in the background.
King himself honestly admitted that he used a lot of cocaine and drank a lot of alcohol during the filming. As a result, he said he had no idea what he was even doing.
King Almost Directed Gerald's Game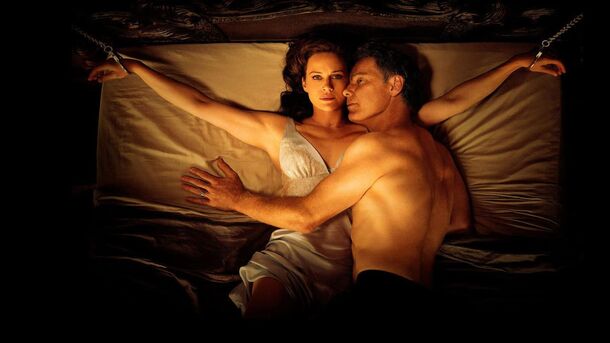 As it turned out, in the short directing career of the author there could be another movie based on his own work, which until a certain point was considered impossible to adapt for the big screen – Gerald's Game.
Mick Garris, who was supposed to be the producer of the film adaptation, admitted on The Gala Show podcast that Stephen King himself wanted to sit in the director's chair and guide the process.
It is quite possible that this particular movie, if it only had a chance to see the light of day, could become King's true directorial debut, as this time it would not be an action movie with exploding cars, but a chamber story with an emphasis on psychology, as the main character is chained to a bed most of the time.
King Changed His Mind After a Terrible Accident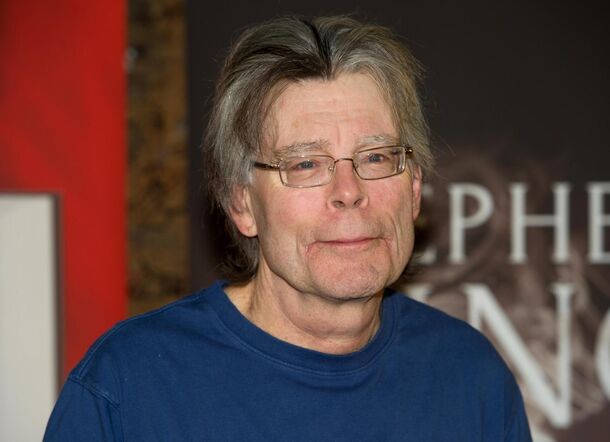 Garris said King abandoned the idea after a terrible accident in 1999. King was walking on the side of the road when a van hit him. The van driver called an ambulance, which took King to a nearby hospital. But the doctors realized they could not handle the situation on their own, so they called a helicopter to fly him to a larger medical center.
Almost all of King's body was damaged. Nine fractures in his right leg, a broken femoral neck. His spine was cracked in eight places, four ribs were broken, and surgeons put dozens of stitches in his head.
A week after his hospitalization, King was able to stand up and take a few steps. After two more, he was sent home. He began rehabilitation – stretching through the pain and barely moving with a walker.
Gerald's Game Was Later Adapted By Mike Flanagan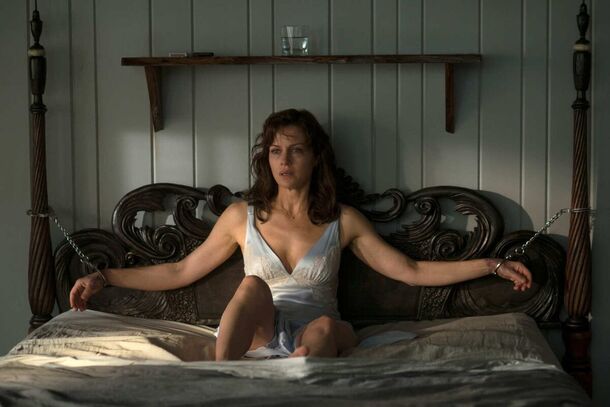 And Gerald's Game was adapted, albeit almost twenty years later and with a different director at the helm – Mike Flanagan. It was with this movie that the union of King and Flanagan began.
The director had a difficult task: the novel is a woman's thoughts alone with herself, zero action and 100% reflection. The resulting movie is an ideal example of the translation of literary language into cinematic one.
The plot tells the story of Jessie and Gerald, a couple whose relationship is not going so well. To spend time together and revive their feelings, the couple goes to a remote house for the weekend, but the romantic vacation ends in a real nightmare – during a sexual game, Gerald dies of a heart attack, and his wife remains tied to the bed alone with her fears.
Source: The Gala Show