'Stranger Things': Fans' Favorite Season 4 Lines Might Surprise You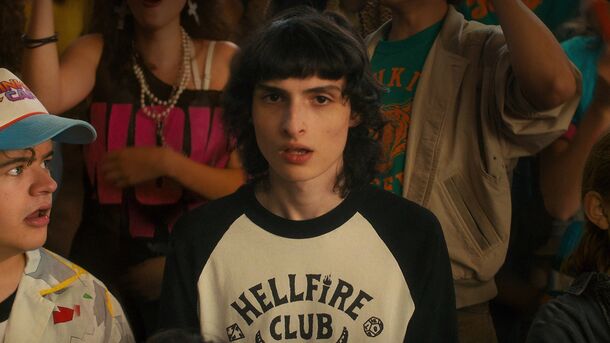 While waiting for the fifth and final chapter, let's take a look back at season 4.
Some may love 'Stranger Things ' for the characters and their chemistry, others are into the storyline, but hardly anyone can argue that the things these characters are saying sometimes become the most iconic pieces of the story.
Looking back at season 4 in a Reddit thread, fans have recalled some of their most favorite lines – and while some of them are nostalgic and dramatic, others may be surprising.
For instance, many people are absolutely fond of Steve and Robin's exchange in the car when Robin vents about her crush on Vicky, and Steve tries to assure her that "everybody likes boobies!!!".
Besides, one of the most iconic lines of the season is El's "I piggybacked from a pizza dough freezer" – which is a sudden and hilarious comic relief in the middle of Max's face-off with Vecna.
Argyle was undoubtedly one of the biggest sponsors of the lines that fans are now weirdly fond of. "Surfer Boy Pizza, this is Argyle speaking. We make everything fresh here at Surfer Boy, except for our pineapple, which comes from a can, but I still recommend slapping some juicy pineapple on." You don't like the line? Well… "try before you deny".
Among the serious lines in season 4 that fans loved the most were "Goodbye, Papa", "I kept the door open 3 inches", and Eddie's iconic "THIS! IS! MUSIC!!!", as well as pretty much everything related to "the most metal" concert in the Upside Down.
Oh, and if you're not yet crying about Eddie Munson once again, it might be worth noting that fans also adore Dustin's line about the Hellfire Club leader: "He could've run. He could've saved himself. But he fought. He fought and died to protect this town. This town that... hated him. He isn't just innocent... Mr. Munson, he's... he's a hero."
The writing for the fifth and final season of 'Stranger Things' is already underway – so worry not, we are yet to receive even more dramatic and funny lines from the beloved characters for one last time.