Teen Wolf Movie Timeline Explained: How Big is That Time Jump After All?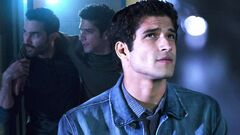 After the revival movie Teen Wolf: The Movie was announced, many of us were wondering what the movie timeline would look like.
Since the last season of the show aired in 2017, you may think that the movie would be set 5 years later.
But, as it turns out, it's much longer after the show's finale than you may expect.
Let's start by going over the main time frames, as Teen Wolf is known for having confusing timelines. The supernatural hit series ran for 6 seasons, with the first season's premiere taking place in 2011 and the finale airing in 2017. A few years after the show came to an end, the news came out that Paramount+ ordered a revival movie for the series, which is set to be released in January 2023.
Although this is all very exciting, some fans were puzzled about the movie's timeline, as it features a huge time jump from the original series. In fact, it will most likely take place 10 plus years after the final season. Yes, you heard that right!
Let us explain. Since the characters were going through high school, the events in the final season technically happened over a 3-year time period from 2013 in the Teen Wolf world. The big finale, however, features a 2-year time jump, so the epilogue was technically in 2015.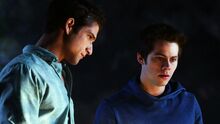 Teen Wolf Movie Can Succeed Even Without Stiles, But Will It?
Now, the upcoming movie itself is set in 2026, even though it will be released in 2023 in real life. This means, the film's story will take place 10 plus years after the viewers saw the characters last. So, fans can expect to see their beloved characters all grown up, after following their journeys throughout the teenage years.
Can you imagine Scott McCall being an adult and Derek Hale having a teenage son? Well, that's exactly what's coming. In an interview with Collider, Davis revealed that Scott McCall will, in fact, be older than Tyler Posey, who plays McCall – to which Posey then added that McCall will now be over 30 years old.
We know all this must be very confusing! Though this is quite a big jump, it will be fascinating to see how the gap between the show and the movie, along with the characters' age difference, will influence the plot of the upcoming reboot.