Ten '80s Movies So Bad They're Actually Good, And You Have To See Them
The only kind of the '80s nostalgia we're actually into.
Howard the Duck (1986)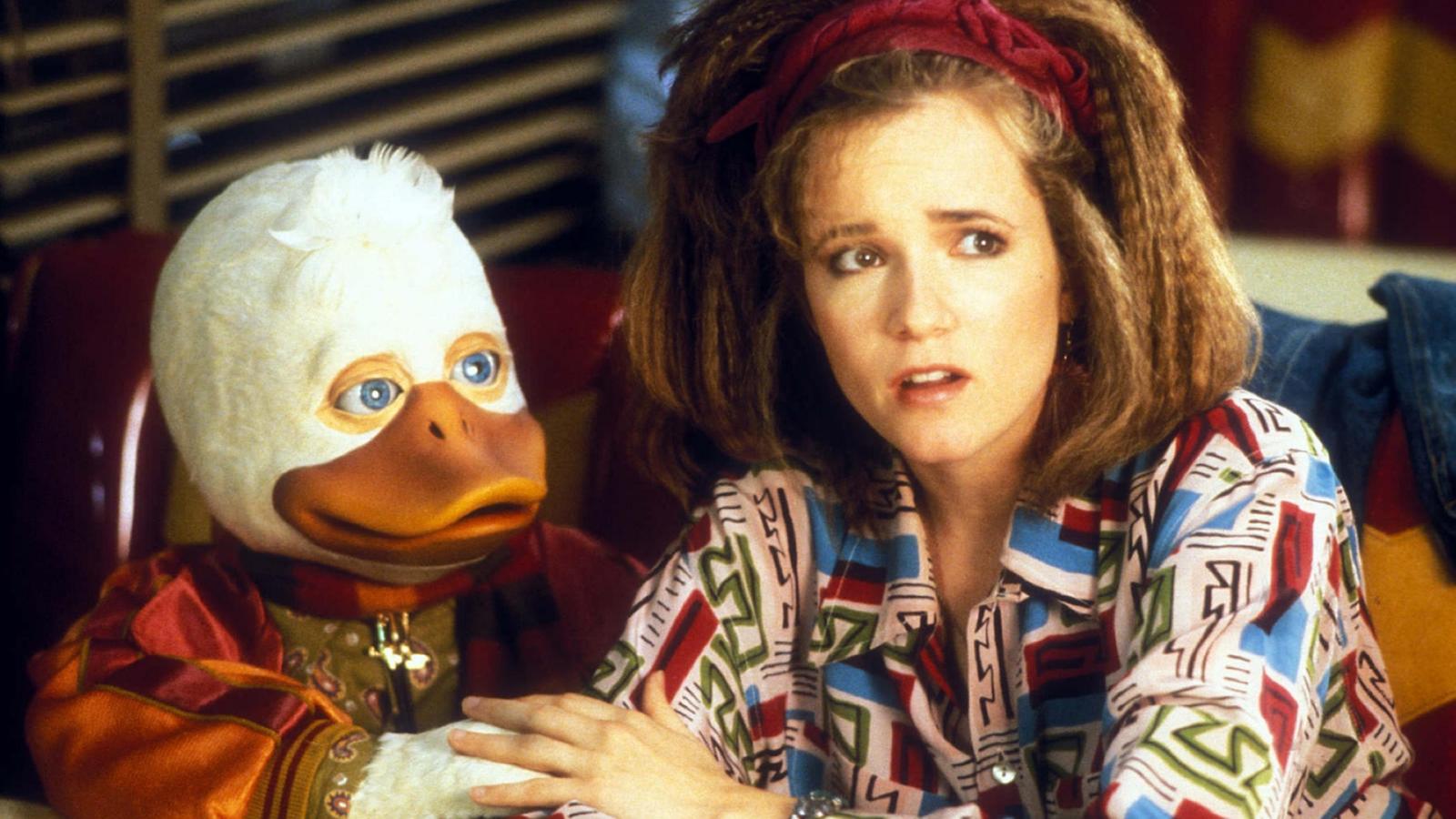 Marvel's first big-screen attempt isn't exactly what you'd call a blockbuster. Howard the Duck follows the titular Howard, an anthropomorphic duck from another planet, who gets sucked to Earth and befriends a rock singer, Beverly. Ah, the '80s! The film is a melange of bizarre elements, including a dark overlord, duck-human romance, and some incredibly cheesy dialogue. Oh, and also there's a sex scene. Well, kind of. The movie was a critical and commercial failure (understandably), earning a dismal $16 million domestically against its $37 million budget, and a painful 14% rating on Rotten Tomatoes.
Mac and Me (1988)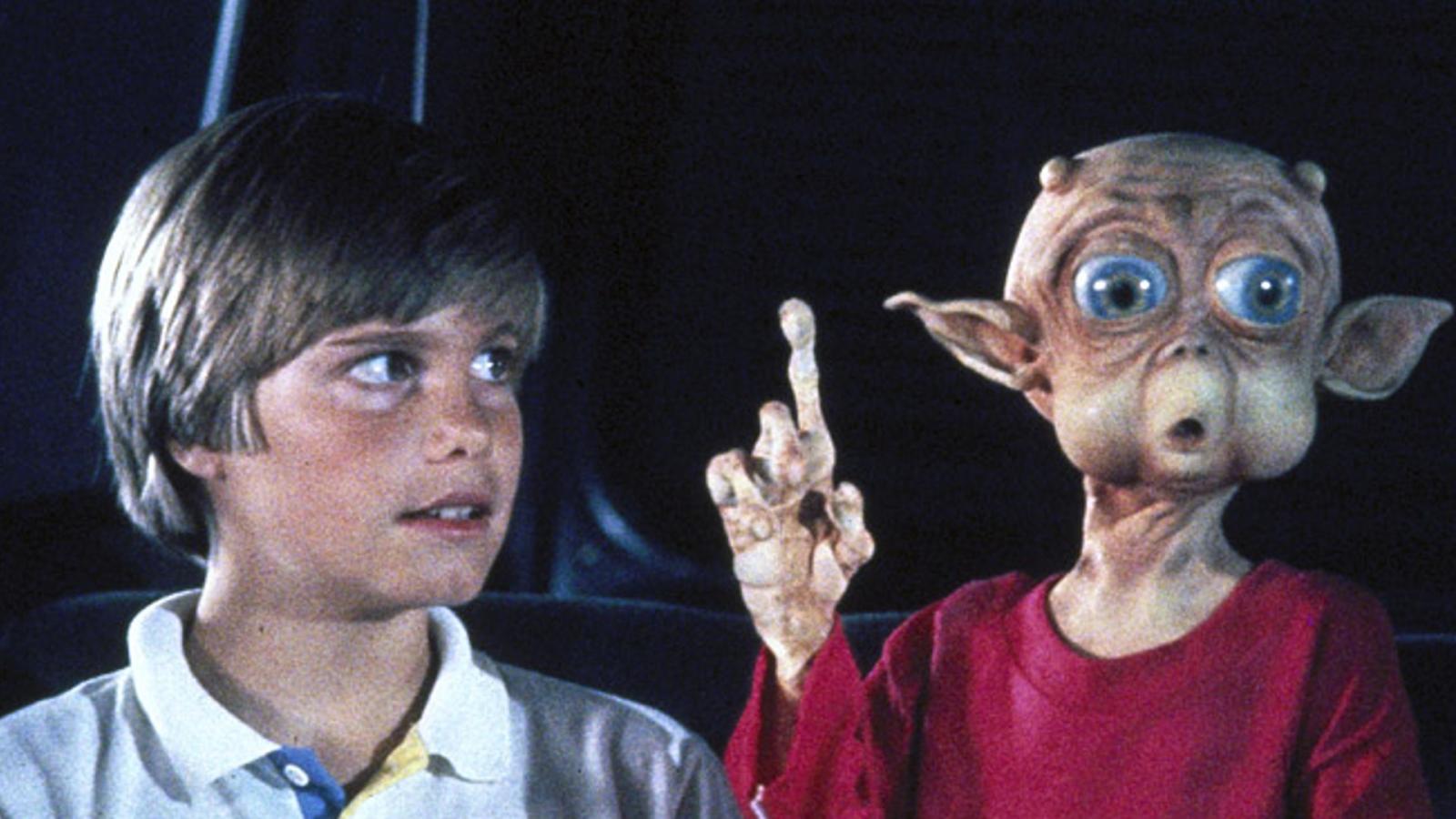 This E.T. rip-off chronicles the wild adventures of a wheelchair-bound boy and a thirsty alien. Mac, short for Mysterious Alien Creature, loves Coca-Cola and Skittles. This movie feels like one long commercial, and McDonald's gets its fair share of screen time too – Ronald McDonald himself even gets a cameo! You'd think that this blatant product placement would ensure financial success, right? Wrong. The film scraped together a mere $6.4 million against its $13 million budget. And with a Rotten Tomatoes rating of just 7%, it's pretty clear critics were not impressed. But its hilariously bad execution and outrageous dance scenes have solidified Mac and Me as a so-bad-it's-good classic.
The Garbage Pail Kids Movie (1987)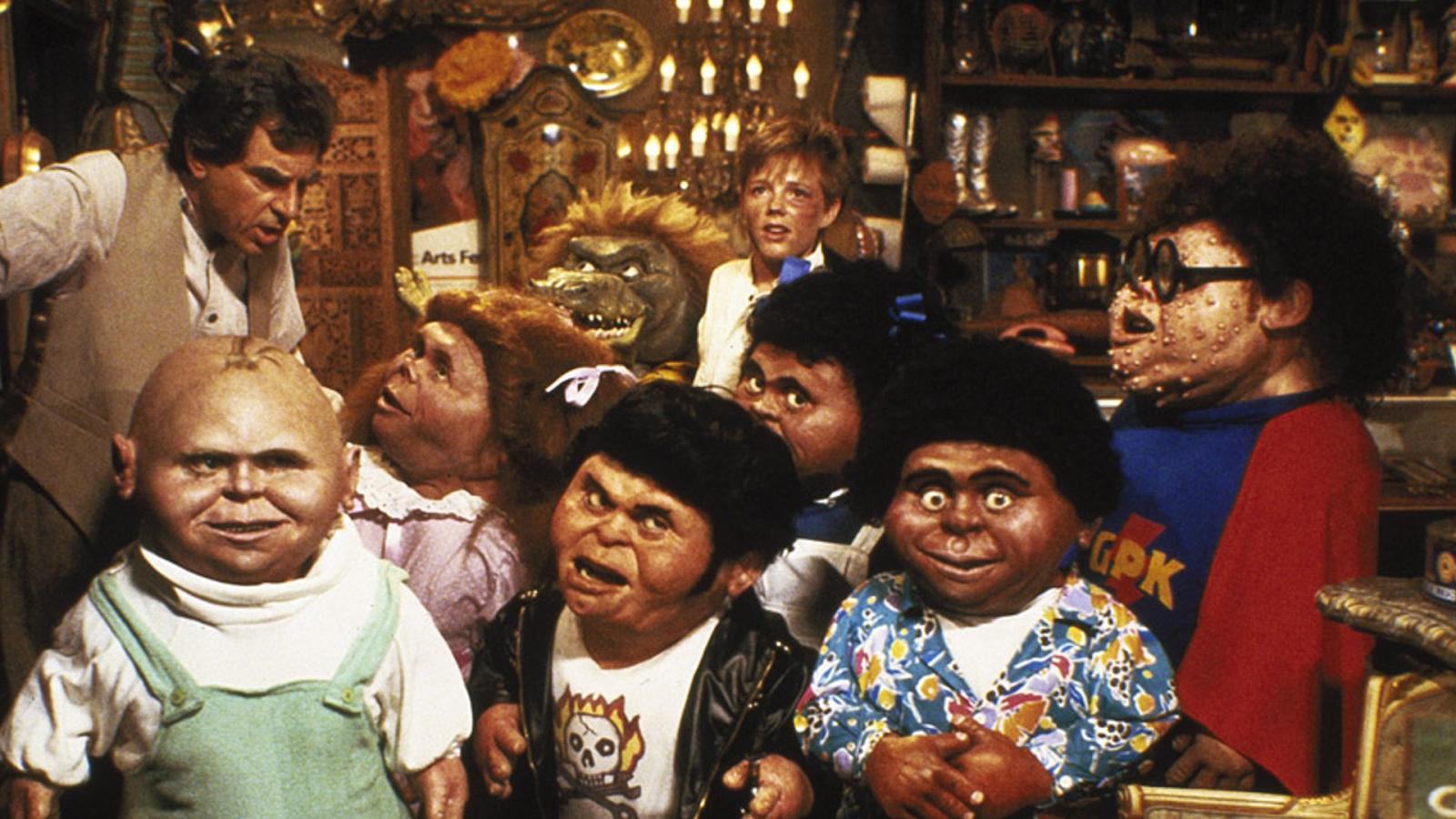 Based on a popular trading card series, The Garbage Pail Kids Movie tries to inject life into the grotesque, mischievous characters it's named after. The plot is as ludicrous as the card series itself, featuring a bullied young boy, Dodger, who befriends seven magical, garbage-dwelling creatures. The movie bombed at the box office, barely making back half of its $1 million budget, and currently holds a 0% rating on Rotten Tomatoes. However, it's so outlandishly terrible, it's kind of amazing. Seriously, you just can't make this stuff up.
Samurai Cop (1991)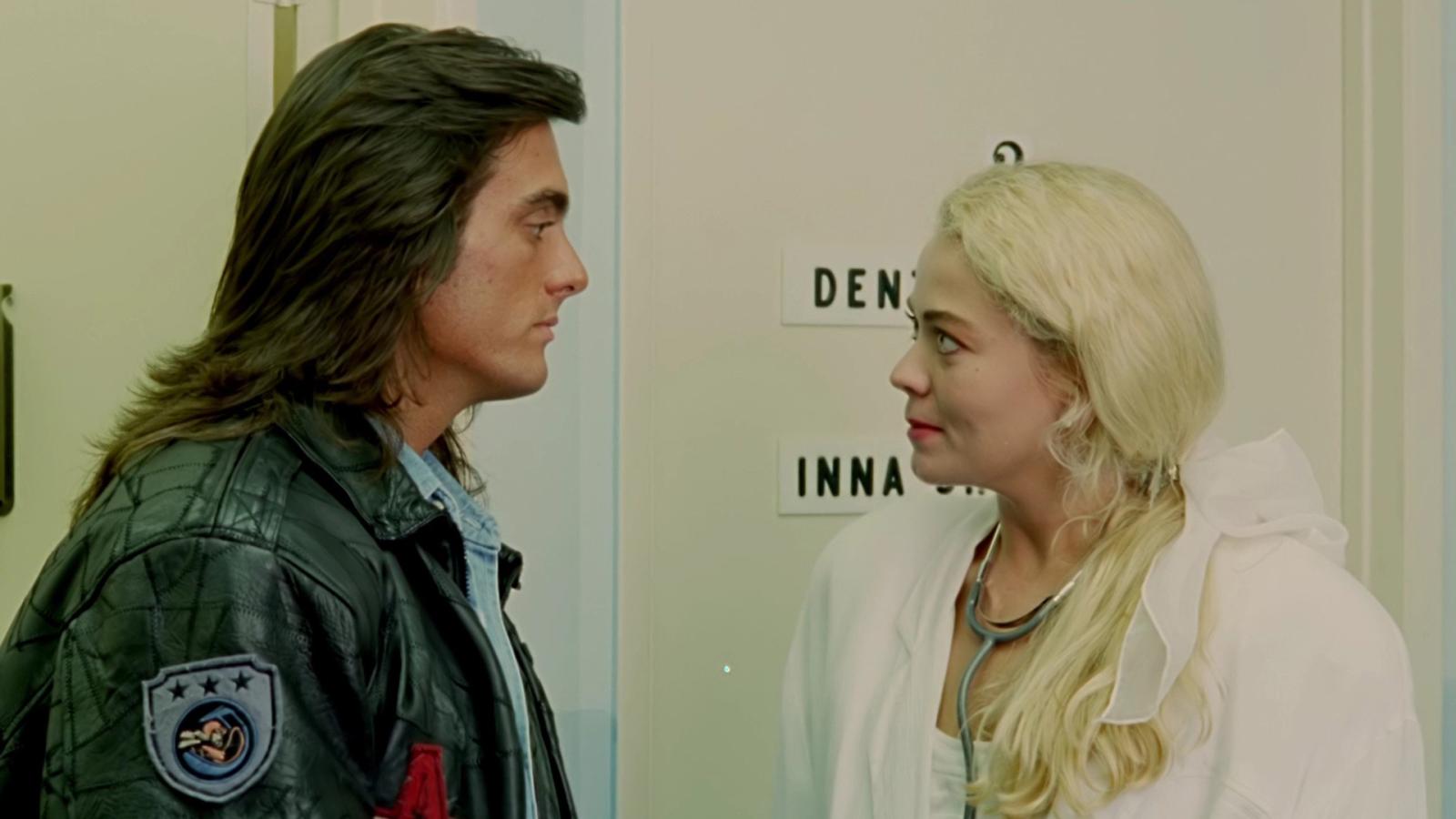 Okay, we're cheating a bit with this one. Filmed in 1989 but not released until 1991, Samurai Cop is a martial arts flick so terrible it makes The Room look like an Oscar contender. The film follows Joe Marshall, a cop trained by the masters in Japan, who takes on the vicious Yakuza gang in Los Angeles. Its atrocious acting, laughable dialogue, and painfully obvious continuity errors have turned it into a cult classic in the realm of so-bad-it's-good cinema. Its incompetence on virtually every level of filmmaking makes it a bizarrely entertaining watch that'll leave you either entertained or questioning your life choices. Fun times indeed.
Gymkata (1985)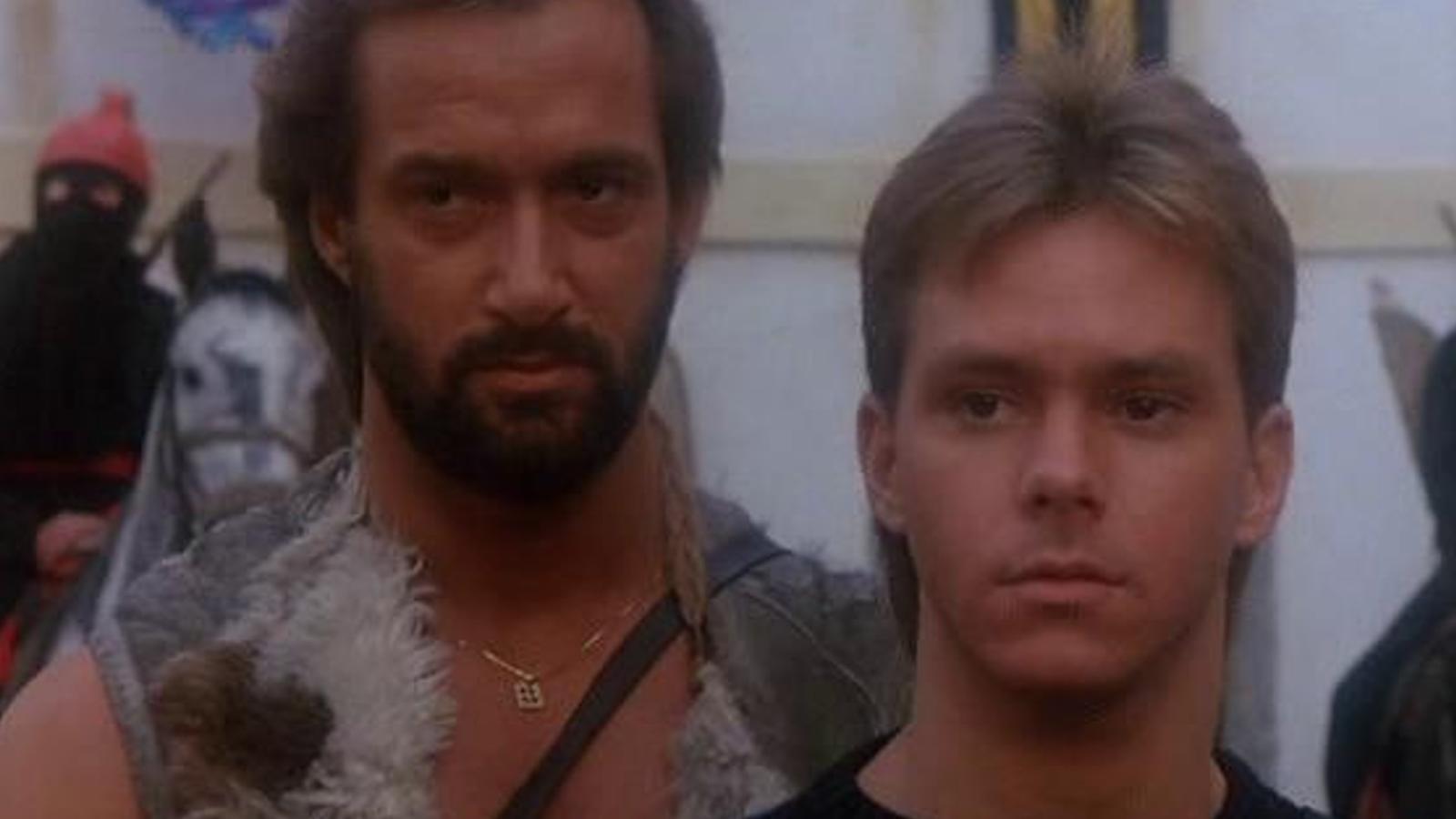 Picture this: a gymnast turned martial artist competing in a deadly game in a fictitious country. Welcome to the world of Gymkata! The film centers around Olympic gymnast Kurt Thomas, who plays an athlete recruited by the U.S. government to compete in a deadly competition. Why? To secure a satellite monitoring site, of course! The film didn't exactly flip on the box office mat, with a worldwide gross of just $5.8 million. It holds a 17% audience score on Rotten Tomatoes. Yet, its absurd premise and hilarious gymnastics-based fight scenes make it oddly entertaining. It's one of those '80s flicks that's so bad, it does a full backflip and lands in the good category.
Troll 2 (1990)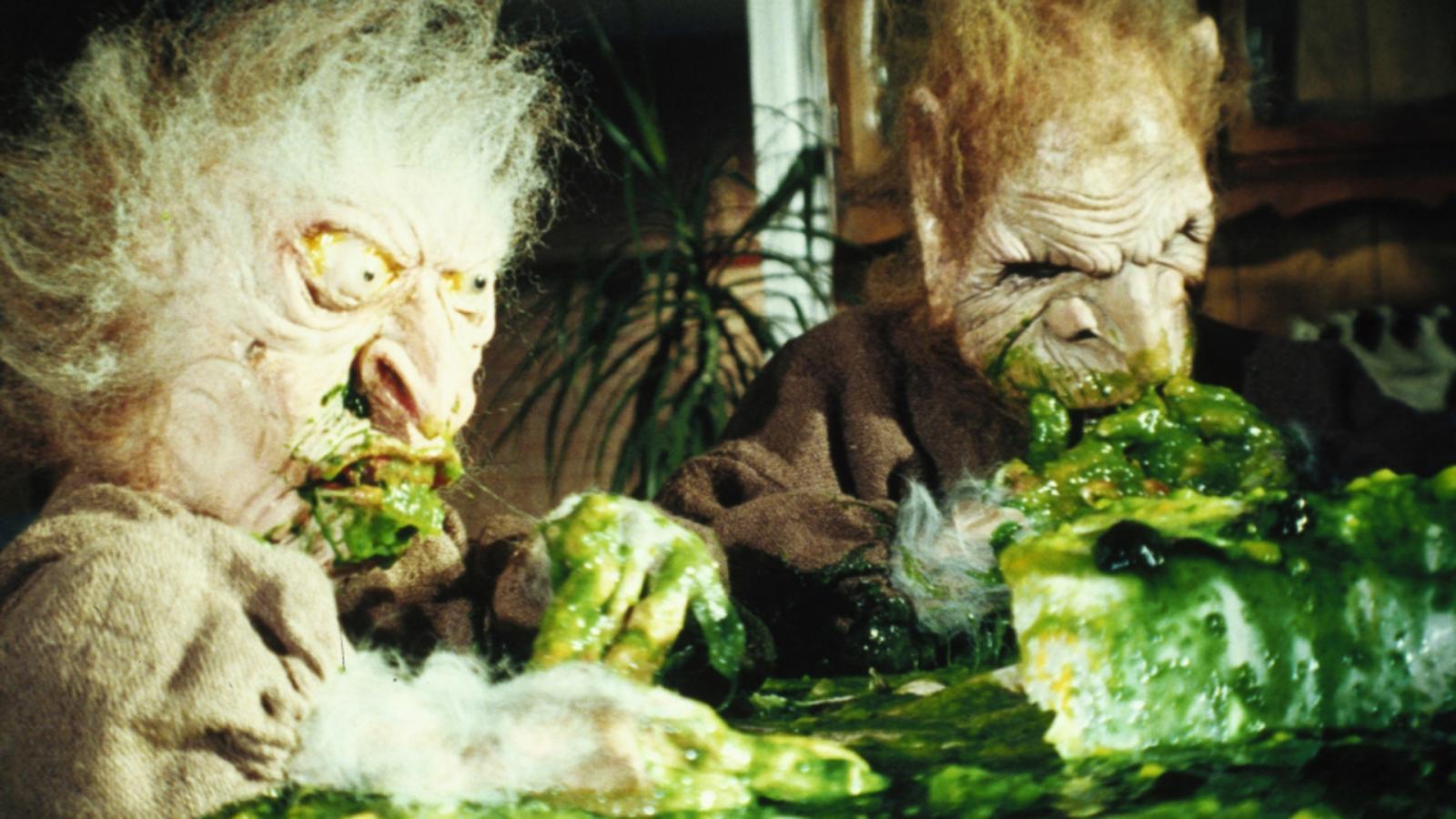 Technically a '90s film, Troll 2 is a masterpiece of terrible cinema that was crafted with the spirit of the '80s. It's a horror movie that features no trolls but an abundance of vegetarian goblins. Yes, you heard that right. And the plot? A family vacation in the town of Nilbog (that's Goblin spelled backward) turns nightmarish as they're pursued by the local goblin population who just want to turn them into plants to eat. Watch Troll 2 for its hilariously atrocious acting, nonsensical plot, and unforgettable lines like "They're eating her, and then they're going to eat me! Oh my gooood!."
Xanadu (1980)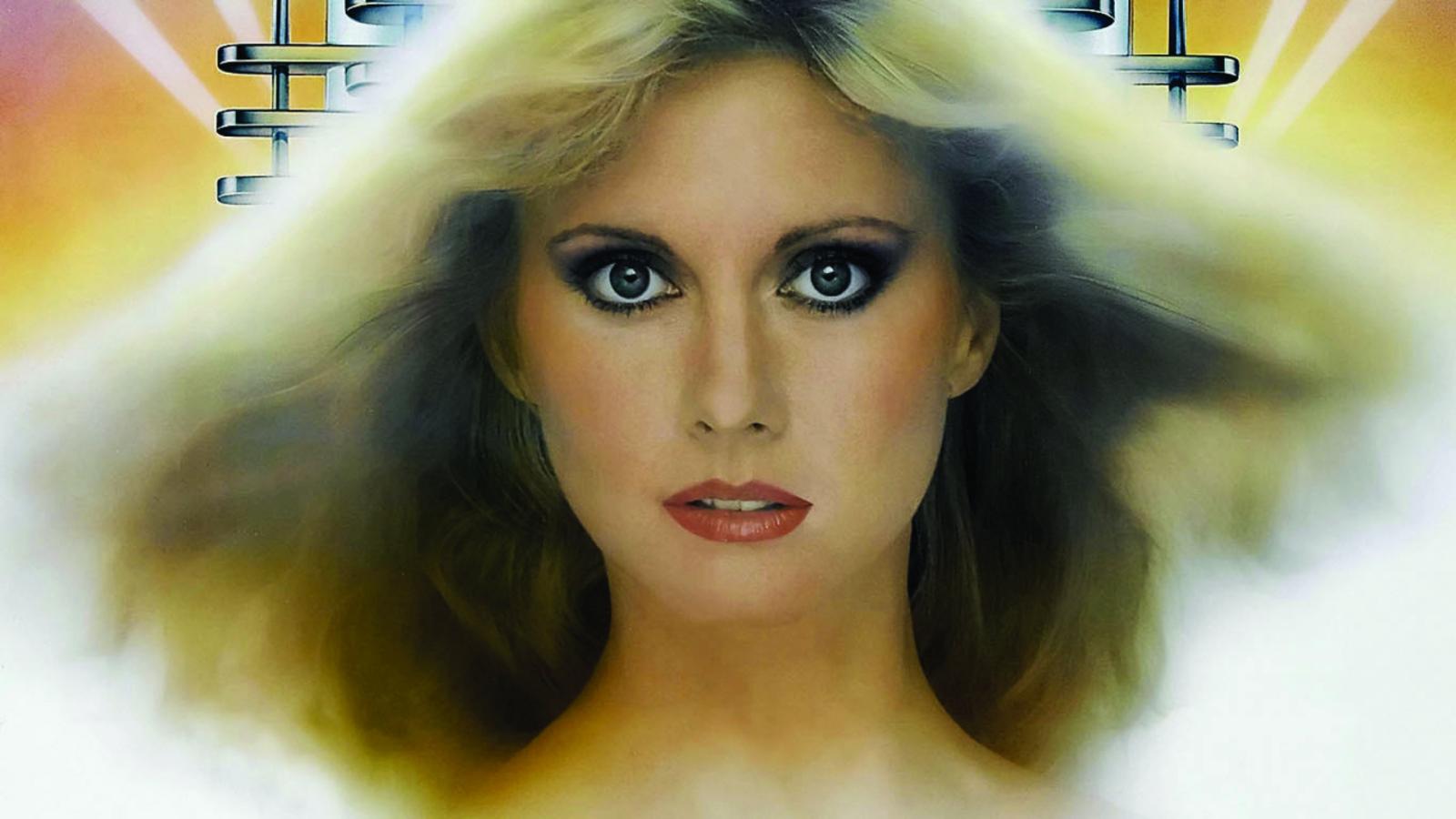 Xanadu is a disco musical that is as baffling as its plot. The film whisks us into a mystical realm where a Greek muse, Kira (Olivia Newton-John), descends from Mount Olympus to inspire struggling artist Sonny Malone (Michael Beck) to, well, open a roller disco. Partnering with aging musician Danny McGuire (Gene Kelly in his final film role), they bring Xanadu to life. If the plot doesn't make you scratch your head, the fusion of rock, pop, and big band music surely will. This oddball film was a box office disappointment, of course, but its off-kilter approach to musical storytelling, unforgettable soundtrack, and Newton-John's infectious charm has elevated Xanadu to cult status.
Leonard Part 6 (1987)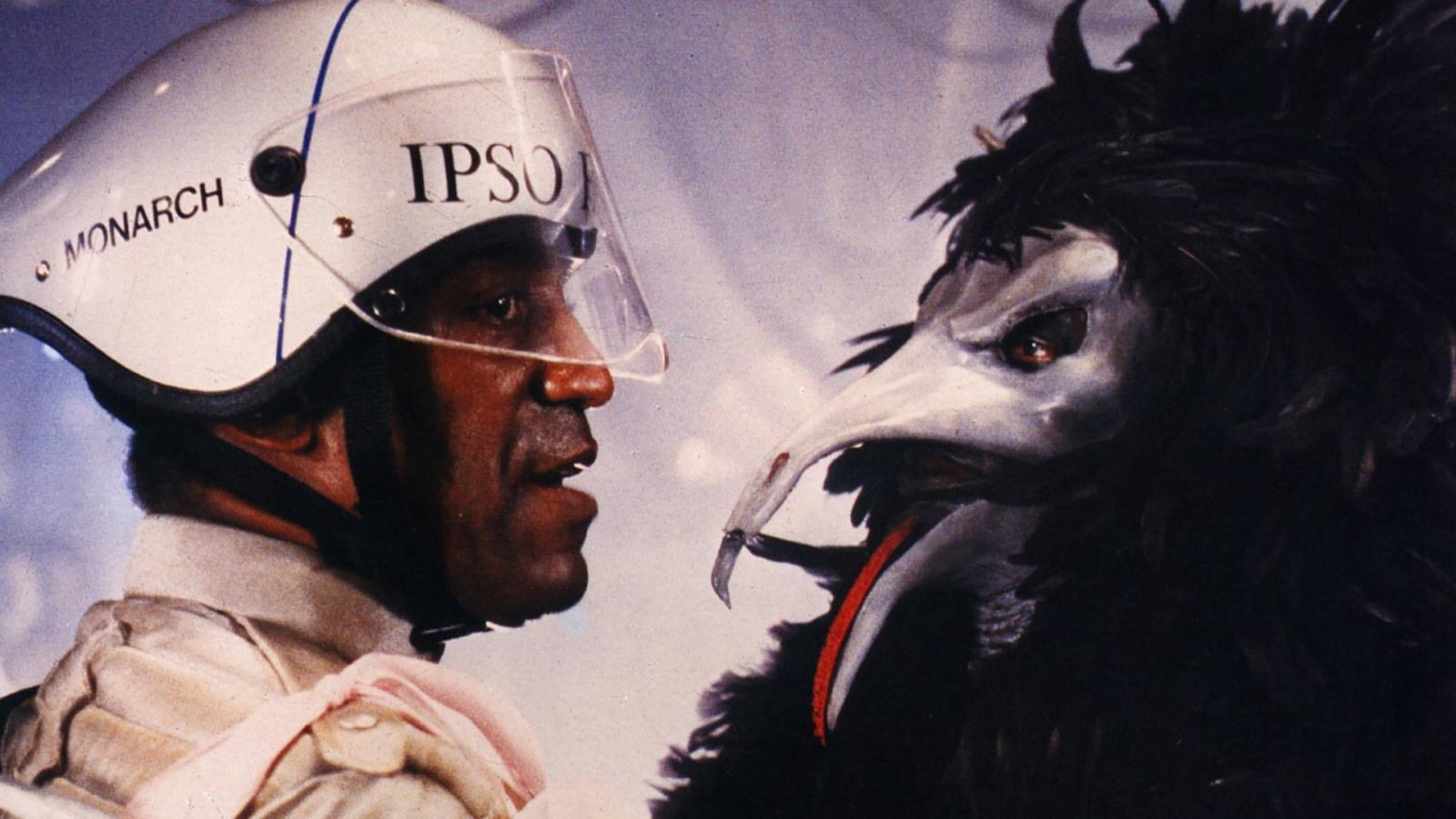 Before you ask about Parts 1 to 5, there aren't any. This comedic spy film is as puzzling as its title, with Bill Cosby as Leonard Parker, a former CIA spy who is dragged out of retirement to save the world from an evil vegetarian who can control animals. Critics were less than thrilled, and the film managed to bag three Razzie awards, including Worst Picture. At the box office, it fizzled, barely scratching together $4.6 million against its $24 million budget. While the movie is universally panned, its outlandish plot and unfunny humor make for a bizarre viewing experience that borders on the surreal. It's a train wreck that's impossible not to watch.
The Apple (1980)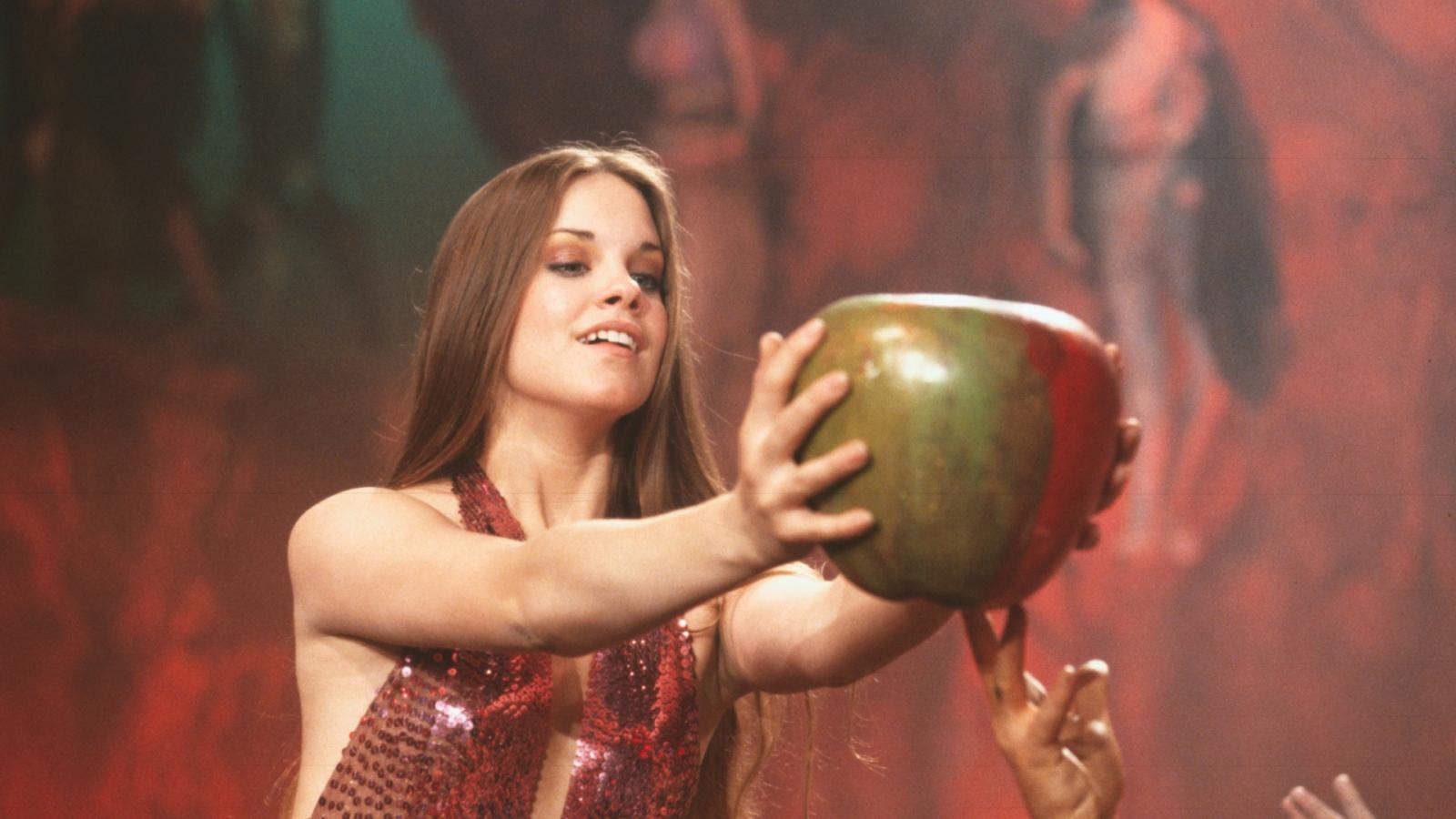 Sci-fi and musicals are not the most obvious combo, and The Apple is living proof of why. Set in the far-off future of 1994, this disco-rock musical showcases a world where a nefarious music corporation, BIM, controls the population through catchy tunes and mandatory exercise (yes, really). Despite its outlandishly bad plot and an even worse execution, the film's insatiable commitment to its own absurdity is something to behold. Its catchy tunes, bizarrely earnest performances, and kitschy production design make it a must-watch for lovers of cinema's more 'unique' offerings.
Maximum Overdrive (1986)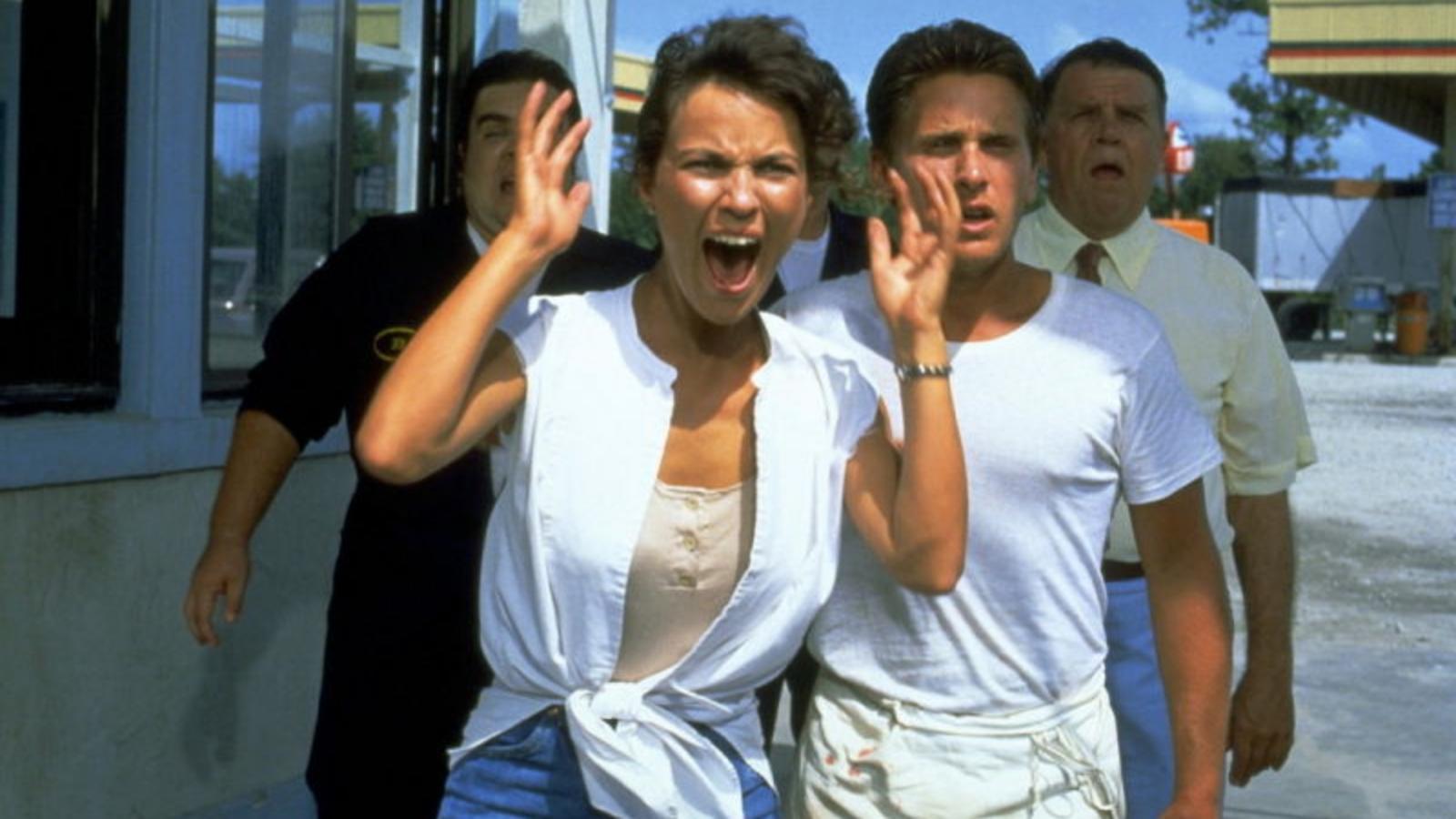 Stephen King's directorial debut is a trip in and of itself. The premise? After a comet passes close to Earth, machines come to life and go on a murderous rampage. At the center of the chaos, a group of people in a truck stop diner fight for survival. The film features everything from a killer vending machine to a menacing semi-truck with a Green Goblin face. Despite all that, Maximum Overdrive's absurd concept and King's unusual direction make it a guilty pleasure that's actually pretty fun to watch.