The Batman's First Spin-Off to Focus on a Dark Knight Trilogy Antagonist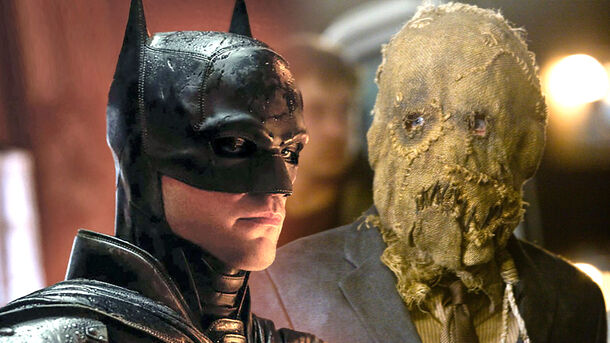 As Matt Reeves's The Batman aims to grow its cinematic universe, one of its spin-offs will reportedly be about Cillian Murphy's villain from the Dark Knight movies.
Summary:
Matt Reeves's The Batman proved to be a commercial and critical success.
Warner Bros. wants to develop a cinematic universe around this movie.
According to an insider, villain Scarecrow will get a standalone spin-off film.
The story of the Caped Crusader is arguably one of the most adapted in cinema history. Throughout the decades, Bruce Wayne has been played by numerous actors in adaptations both brilliant and terrible. Batman and his fellow heroes and villains have seen one too many lives by now, but new movies can't stop coming our way.
After George Clooney's horrible outing in Batman & Robin that almost killed the idea of a live-action Caped Crusader movie, Christopher Nolan 's Dark Knight trilogy saved the day and paved the way for a new generation of adaptations — and Robert Pattinson was swift to take over the part of Bruce Wayne in the latest movie by Matt Reeves.
Will There Be The Batman's Cinematic Universe?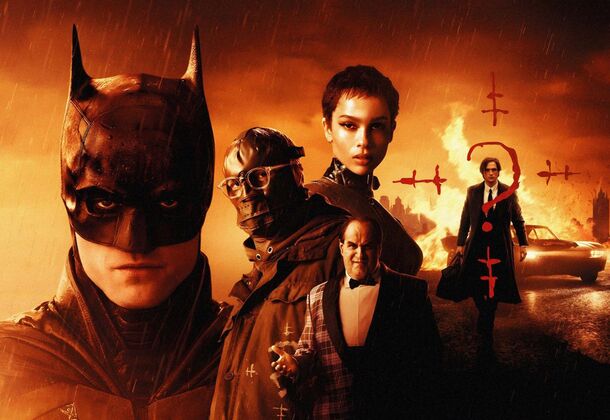 Matt Reeves's The Batman proved to be a huge commercial success, and most DC fans approved the new iteration of the classic story. Robert Pattinson put on the iconic cape and, seeing how well his first outing was received, we do not doubt he'll keep it for at least a couple more movies. The Batman 2 is already in the works.
But apart from The Batman's sequel (one of the most anticipated superhero entries in general), Warner Bros. is seemingly looking to develop a full-blown Reevesverse with several sequels and spin-offs to the original Pattinson movie. They won't all be focused on Bruce Wayne, however, and some will even be dedicated to villains.
Admittedly, we already know the first antagonist who could receive their own movie.
Which Villain Will Be the First to Get a Spin-Off?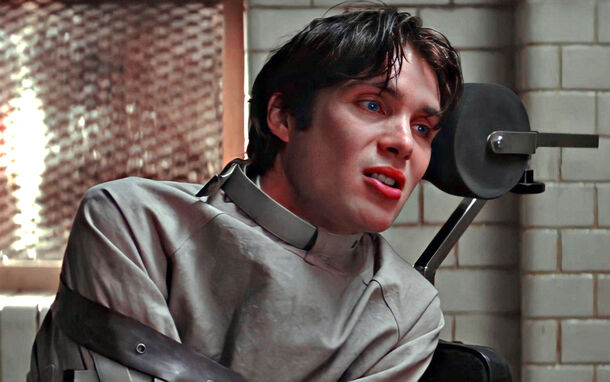 The Caped Crusader story has dozens of phenomenal villains with dramatic backstories to choose from, and the standalone series about them could even work. However, seeing how Matt Reeves is focused on movies, we probably won't get anything like an anthology series about Batman's worst antagonists.
But at least, we have an idea who the first spin-off could be about!
Daniel Richtman, the famous Hollywood insider, shared on his Patreon that the first villainous spin-off to The Batman would be about Scarecrow. Those of you who have watched the Dark Knight trilogy by Christopher Nolan are already familiar with this character despite his never playing too large of a role in the grand scheme of things.
In Nolan's trilogy, Scarecrow — also known as Dr. Jonathan Crane — was played by Cillian Murphy. After not getting the part of Batman, Murphy settled for Scarecrow which started the long and fruitful partnership between the actor and the director which recently resulted in his portraying the titular lead character in Oppenheimer.
What Do We Know About Scarecrow?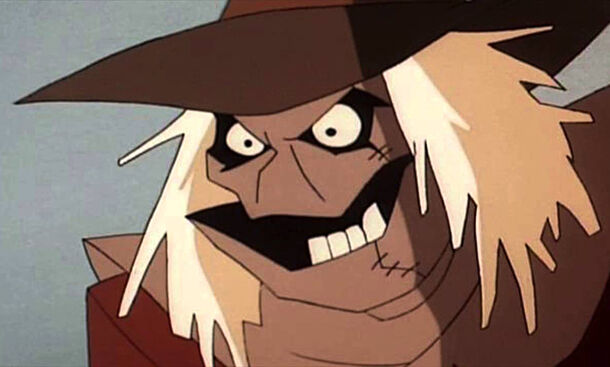 Dr. Jonathan Crane worked as a psychiatrist at Arkham Asylum, and he was not the pleasant type. Under the mask of a hearty and welcoming doctor, Crane hid a different mask — that of Scarecrow, his nightmarish alter-ego for conducting immoral experiments on Arkham patients' psyches that typically traumatized them for good.
Considering the importance of Arkham Asylum in Gotham and Batman's various plots, it makes sense that Dr. Crane, one of its crucial figures, would get a standalone movie. It could serve as a build-up to his active involvement with the Caped Crusader in the future installments of the original The Batman franchise.
Source: Daniel Richtman via Patreon