The Number of Times Dean Winchester Died on Supernatural is Borderline Illegal
It's more than you can even imagine.
With 15 seasons under its belt, Supernatural is no stranger when it comes to its characters meeting an untimely end and miraculously coming back to life. While both Sam and Dean Winchester have had their fair share of dying and being resurrected, it's Dean who bears the brunt of these supernatural encounters.
Dean Winchester's numerous deaths have been debated among Supernatural fans, but most sources agree that the elder Winchester died a staggering 111 times throughout the show's entire run.
A significant portion of these deaths can be attributed to the Season 3 episode Mystery Spot in which Dean hilariously finds himself killed more than 100 times in a single hour due to a time loop.
Over the course of the episode, Sam's six-month struggle, and more than a hundred deaths, Dean experiences a series of bizarre and often comical deaths. He is shot, hit by a car, crushed, ripped apart by a dog, and even choked on a sausage.
Other Dean deaths on the show include being torn apart by hellhounds, being killed by God's scribe, Metatron, and even the vampire clan. Dean also occasionally chooses to die in order to communicate with otherworldly entities or to sacrifice himself for Sam, loved ones, or humanity.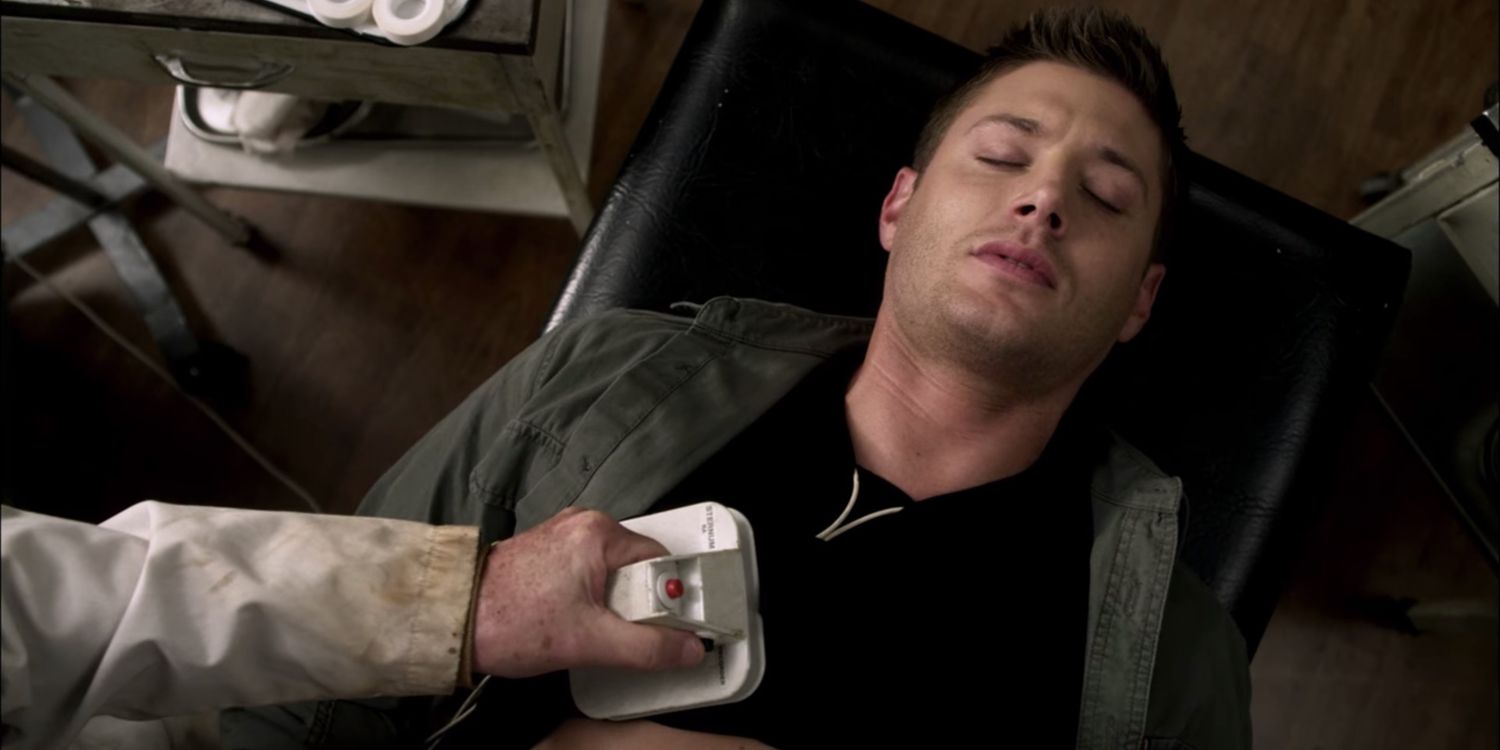 Additionally, Dean has several near-death experiences throughout Supernatural, including when he is pulled into Purgatory with Castiel or in the flash-forward where Dean's neck is broken by Lucifer-possessed Sam.
Dean's first death, however, takes place in the second season as a result of a car accident that leaves him on life support. He is only brought back to life from the other side by his father, John Winchester, who makes a deal with the demon Azazel in order to save his son.
But Dean's final demise comes in the series finale, when he is killed by impaling himself on a piece of rebar in front of Sam during yet another hunt. This unexpected and seemingly ignominious death was the end of the road for Dean, who had always lived and died by the hunt.
Before his final demise, Dean tells his baby brother to always keep fighting, and that's exactly what he does. Living to a ripe old age, Sam finds solace in reuniting with his brother in heaven for a happy ending, marking the end of an era for Sam and Dean Winchester.