The One Person in Harry Potter Worse Than Voldemort Was Not Who You'd Think
This main storyline character was arguably a way worse person than even Lord Voldemort, and no, we're not talking about Dolores Umbridge or Fenrir Greyback.
The vast majority of fans consider Lord Voldemort, aka Tom Riddle Jr., to be the most terrible person in the entire franchise. But in reality, while Riddle is definitely up there on the list of horrendous human beings, he's not even the worst of all the main storyline characters. There was at least one person way worse than the Dark Lord.
Think about it: what motivated Voldemort to do all the vile and terrible acts he'd committed? According to Dumbledore, it was his inability to love… If we put it in real-world terms, Voldemort was the model psychopath. He didn't feel affection for people; he was obsessed with and terrified of death; and he valued power above all.
Basically, he was not right in the head. While he was a monster, he didn't exactly choose to become one — it was his natural progression into psychopathic insanity.
But the person we're talking about had a choice — in fact, they had a lot of times when they could make the right choice and instead went with the worst possible alternative. Each time, they were motivated by the lowest reason: their cowardice. We are talking about Peter Pettigrew, and we claim that he was the worst person in the entire Harry Potter franchise.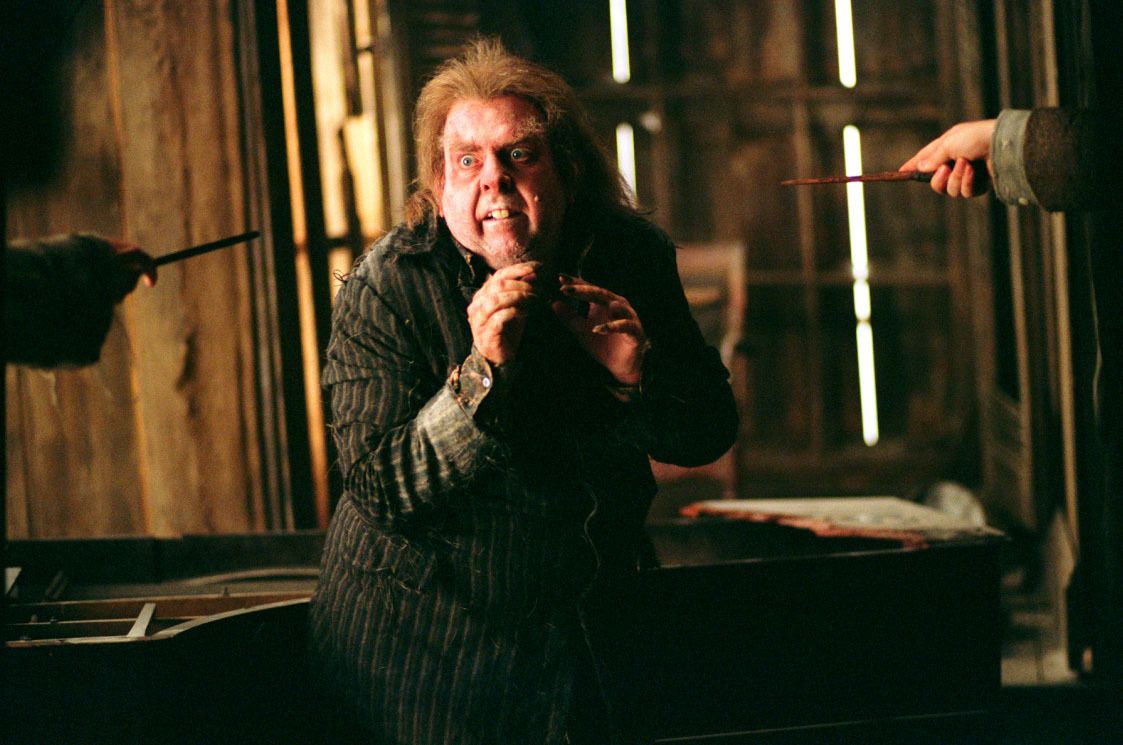 Unlike Tom Riddle Jr., Peter Pettigrew did not have any insanity going on: he was just a coward. A coward who spent years under the protection and care of his brave and even stupidly fearless friends and learned nothing from them. He chose not to become a better version of himself, every single day, and instead, he grew uglier.
At one point, Peter Pettigrew consciously betrayed all the people who called him their closest friend and were willing to die for him: he sold out one friend and his entire family to be murdered, set up another friend to go to prison for that, and killed a dozen of innocent civilians just to get away because he was the lowliest coward.
For that reason alone, Pettigrew destroyed dozens of lives overnight — either by his words or by his own hand, but it was the choice he made despite having multiple alternatives. The cowardice of this man manifested itself in his Animagus form years prior to that, but it was hard to expect such feats of betrayal even from this rat.
So we'd argue that Peter Pettigrew was the one person way, way worse than Lord Voldemort. At the very least, Tom Riddle couldn't betray anyone since no one loved him — and Pettigrew sold out all the people who cared about him to die for no reason.