The Only Reason Michael Sheen Even Signed Up For Twilight Is Just Adorable
Oh the things we do for kids!
When you hear "Michael Sheen" these days, chances are you immediately think of Good Omens or Staged, and not the Twilight saga. However, OG Twilight fans know and love Sheen's portrayal of Aro Volturi — an intimidatingly friendly leader of the Italian vampire aristocrats who also serve as blood-sucking police in the saga.
Sheen was a perfect Aro, both charismatic and absolutely terrifying in the best way possible. But he almost didn't take the role — if it wasn't for a certain adorable reason!
Turns out, Sheen's daughter, who was 10 when her father first appeared in Twilight, is a huge fan of Stephenie Meyer's saga. The actor agreed to become Aro only to make his daughter happy — only after signing up for Twilight did he read the books.
Sheen admits he never thought he would enjoy the books, but surprisingly, he did. He also said he consulted with his daughter about Aro; and joked that as a souvenir from set, he "stole Robert Pattinson, " who portrayed vampire heartthrob Edward Cullen.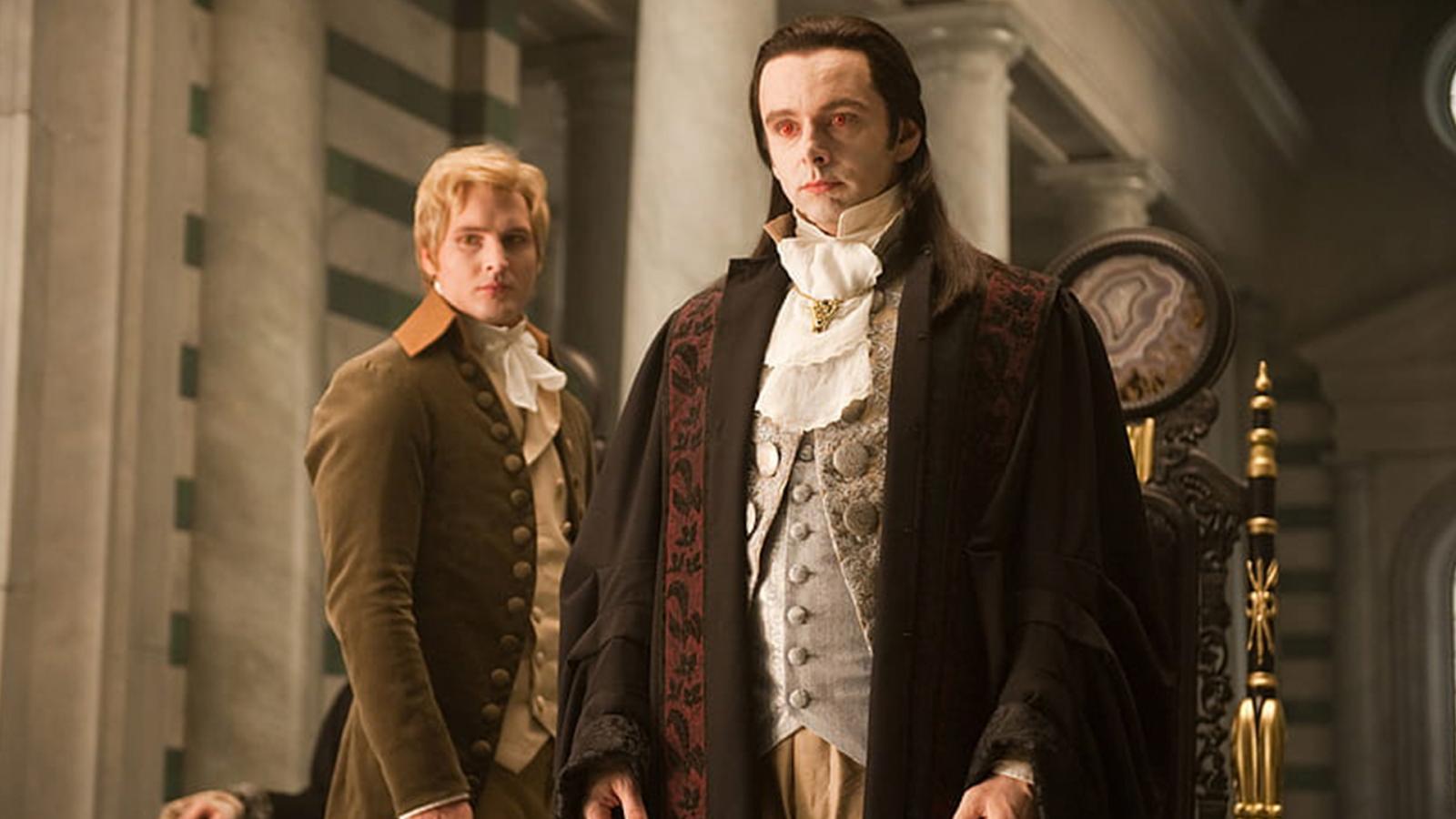 It may be only fair that his daughter had plenty of Twilight posters in her room; even though not every single one of them was of her father's character.
"My daughter has pictures from Twilight and New Moon everywhere in her bedroom. I have just this little picture – and I think she only did it out of pity," Sheen said.
But it's not like Sheen did not have to deal with the power of the Twilight fandom. Once upon a time after having starred in Twilight, Sheen went into a shop to buy jeans, and when he came out from a cubicle to look in the mirror, he found himself in front of a star-struck Twilight fan who couldn't believe her eyes.
Now, Twilight is experiencing some sort of a renaissance, with a new TV series based on Stephenie Meyer's books being in the works. We don't know if it's a reboot of the original movies or another type of story, but the Twilight fandom will definitely show itself once again very soon!