The Real Reason Katie Holmes Ditched Nolan's Batman For A Lower Budget Film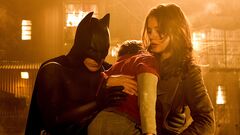 On the surface, Katie Holmes' early exit from the Dark Knight trilogy seems like a massive career mistake. To willingly walk away from a franchise with a lot of potential just before the now-iconic Dark Knight probably cost her big, but she had perfectly good reasons to do so.
Holmes starred as Rachel Dawes in 2005's Batman Begins, a film by Christopher Nolan that changed the way studios handled comic book movies. Her casting was right on the heels of her starring role in Dawson's Creek, a six-season "coming of age" show on the WB.
Rachel was a strong-willed, moral lawyer and childhood friend of Bruce Wayne. She serves as the love interest to Batman, saying she can't be with him until he gives up the cape and cowl. As opposed to the "Bond Girl" types of love interests from the previous Batman franchise, Rachel proved to be a smart, independent woman who brought out the best in our hero.
Rachel was recast as Maggie Gyllenhaal for 2008's Dark Knight. Gyllenhaal's performance was praised for not overtly changing the character from Holmes' performance, but rather accentuating the convictions of her personality.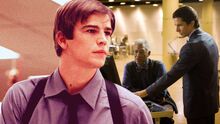 A Frankly Heartbreaking Reason Hartnett Refused To Play Nolan's Batman
While Batman Begins was highly regarded, Dark Knight blew away all sequel expectations. It earned just over $1 billion at the box office – only the fourth billion-dollar movie up to that point – to go along with eight Oscar nominations.
Holmes willingly chose to walk away from an iconic role with a massive payday in favor of creative freedom. She focused her efforts on the indie film Mad Money, directed by Callie Khouri. She – along with Diane Keaton and Queen Latifah – played employees of the Federal Reserve who steal money that's about to be destroyed. Mad Money only made $26 million on a $22 million budget and was named a "Movie You Wanted to Love, But Just Couldn't" by the Alliance of Women Film Journalists in their 2008 awards.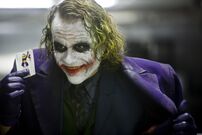 Heath Ledger Swore He'd Never Star in Superhero Film; Here's What Changed His Mind
But the point of her decision still stands: She was able to do the type of work she wanted.
When actors attach themselves to a franchise, they trade a lot of freedoms for financial security and stardom. With a role in the Batman franchise, Holmes would be subjected to a longer shooting schedule, additional months of promotional tours, and the fear of being typecast after returning for sequels.
Before Dark Knight's release, she said that she enjoyed her experience with Nolan and is excited to see his sequel in theaters, but "I chose to do [Mad Money] and I'm really proud of it."