Okay, Henry Cavill has always been the perfect Geralt of Rivia, and we can all agree on that.
We do not know if Liam Hemsworth will be able to deliver and impress the fans of The Witcher series with his performance and we still have one more season with Cavill.
But those who are unhappy with Netflix's decision to give the role to Hemsworth have their own suggestion. Some fans believe that Mads Mikkelsen would make the perfect witcher.
Wonki Cho, a 3D artist from Seoul, South Korea rendered several impressive images of the Danish movie star as Geralt of Rivia two years ago but the idea has resurfaced recently, now that Cavill has announced his departure from the The Witcher franchise.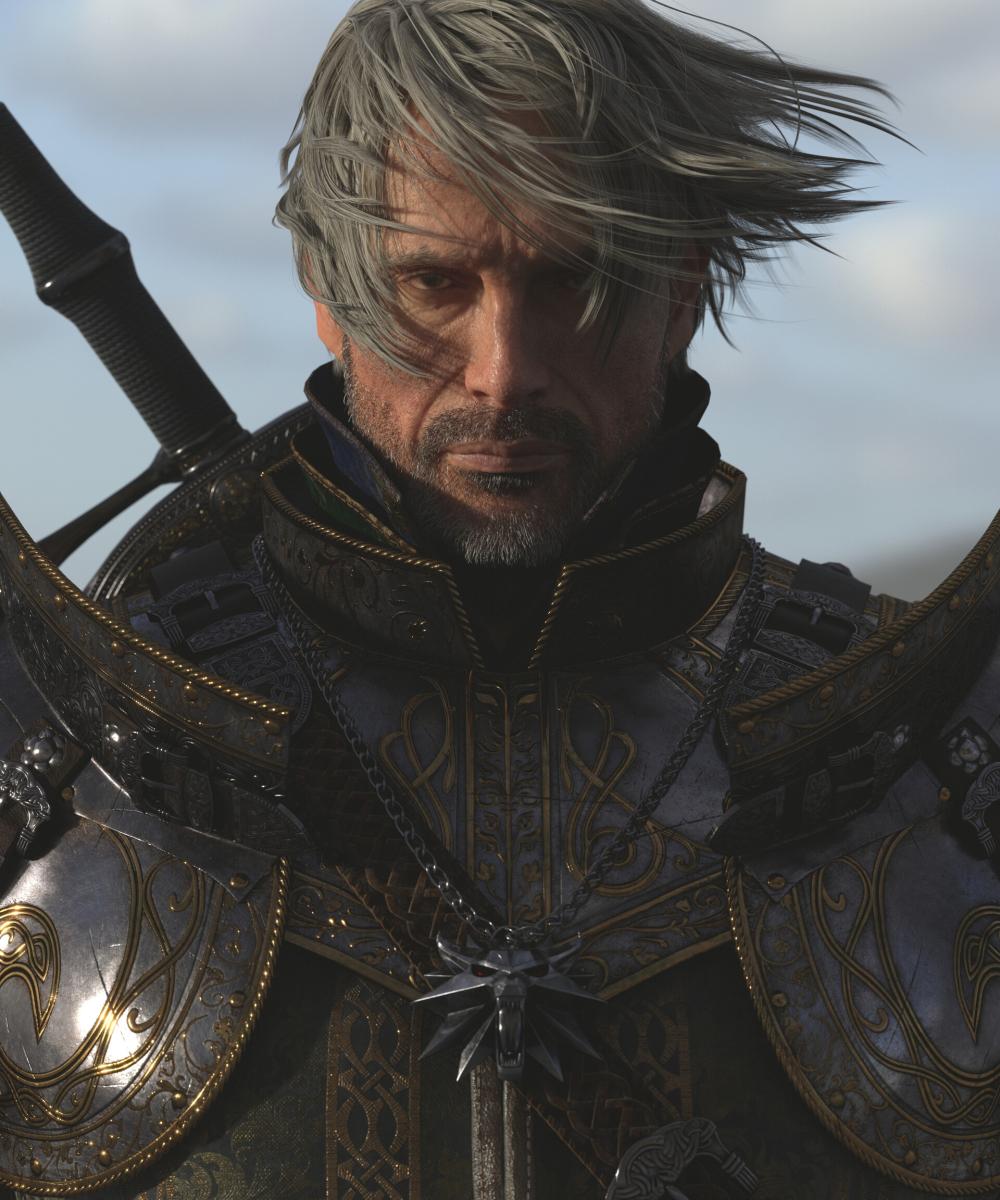 Pic via the artist's ArtStation
Once again, redditors got agitated about Mikkelsen. In one of The Witcher threads with Wonki Cho pics posted, fans argued that Mikkelsen looked even better than Cavill, and this happened even before Netflix picked Hemsworth.
Sadly, the Hannibal star was never approached to play Geralt, but he reportedly turned down Netflix's offer to play Vesemir, Geralt's mentor. Many commenters on Reddit agreed that Mikkelsen could have played a younger Vesemir.
The idea of having Mikkelsen in the series has certainly made the rounds among fans. In a separate bout of creativity, a youtuber named Stryder HD made a deepfake clip with Madds Mikkelsen as Geralt when he brought the runaway Ciri to Kaer Morhen, the witchers' base.
He also posted a short deepfake video of Hemsworth as Geralt to test how he will look like in the role.
The storm that erupted after Cavill's departure from The Witcher series is not likely to die down anytime soon. No sooner had Hemsworth pledged his allegiance to the series, saying he was a true fan of Geralt and would do his best to portray the witcher, than he was targeted by angry fans. But good old Geralt is not going anywhere until season 3 is over.
The premiere date for the third season has not yet been made public, but Netflix's plan is to release it sometime in the summer of 2023.