This Halloween Classic Is So Off The Wall, You Probably Shouldn't Let Your Kids Watch It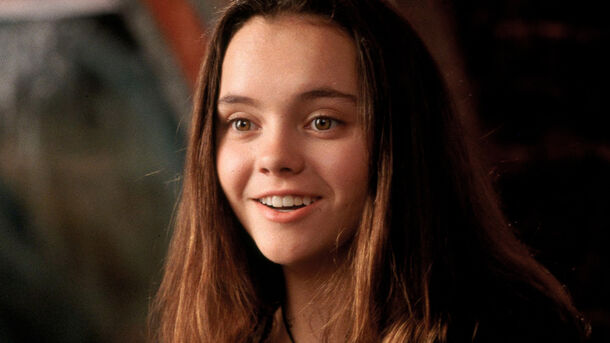 We never realized how sad and tragic this movie really was.
Do you remember the 1995 movie Casper? We all watched it as children or teenagers and therefore did not really analyze what was happening on the screen. Halloween is coming up, and if you were planning on celebrating by watching Casper with your kids, maybe don't. We've warned you.
Let's start with the fact that this movie is so sad and tragic that it easily surpasses the most famous melodramas. In the movie, viewers learn that Casper never really knew his mother. As it turns out, she died during childbirth, leaving her husband alone to care for Casper.
Fans don't learn much about Casper's life with his father, but being a single father after losing his wife wasn't easy. Casper recalled what happened to his father while he was going through old boxes.
After begging his father for a sledge, he spent the whole day and night outside in the snow, even though his father asked him to come inside. As night fell, Casper became ill and his father became "sad." And from that moment on, a whole generation of kids were simply terrified of sledding. And we totally understand them.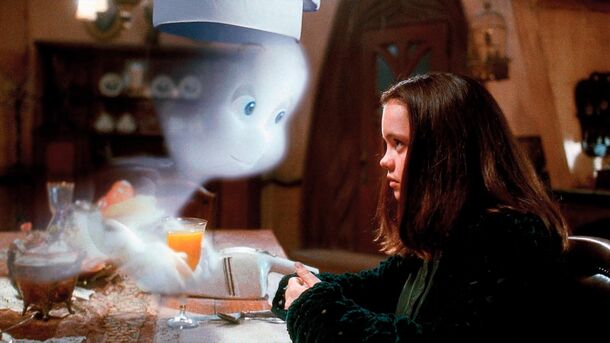 From what little information we have, it looks like Casper died of pneumonia. Knowing how heartbroken his father was after losing his wife and now son, Casper decided to stay with him as a ghost instead of crossing the border, so his father would not be lonely.
And all mentioned above wasn't enough, let us remind you that Casper's three uncles were the greatest fear of kids in the 90s. In the movie, Casper introduces Kat and James to the Ghostly Trio. They were loud, obnoxious and loved to scare people unlike Casper.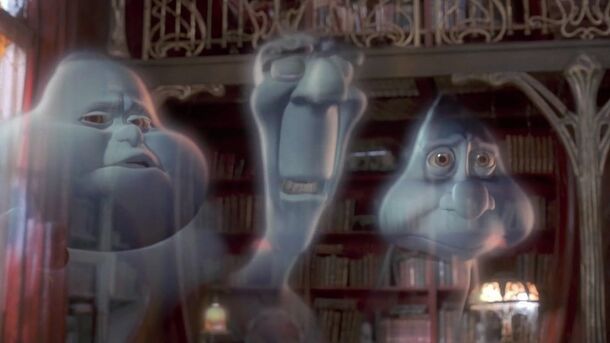 To make things even creepier, there is a theory that the the Ghostly Trio members were not Casper's real uncles. In fact, some fans believe that the friendly spirit called them "uncles" in a non-familial way. If that's the case, it's sad that a cute ghost like Casper had to hang out with such grumpy spirits with no way out.