This Iconic Pirates of the Caribbean Star Comeback Would Save the Franchise
While Pirates of the Caribbean 6 is confirmed to be in development, no former cast members have been attached to the sequel… yet.

Johnny Depp himself, who has famously played Jack Sparrow (sorry, Captain Jack Sparrow), has been rumored to be in and out of the project since 2017. His legal troubles may be on the quieter side at the moment, but it's still unlikely that he'll be putting on his signature hat and sailing off on a new adventure aboard the Black Pearl anytime soon.
Disney reportedly wants the new installment to be female-led, and some sources even say that Pirates of the Caribbean 6 will be a reboot of sorts. At one point, Kaya Scodelario, who portrayed Carina Smyth Barbossa in the fifth movie, was supposed to be the new lead. At another, Barbie's sensation Margot Robbie was in line to take over the Black Pearl and the Caribbean.
Neither Skodelario nor Robbie are attached to the project anymore, but there is one Pirates of the Caribbean oldie whose name could surely boost attendance when the sixth film finally hits theaters. That's none other than Zoe Saldaña, who you may remember as Anamaria, the pirate whose ship was once stolen by Jack, from Pirates of the Caribbean: The Curse of the Black Pearl.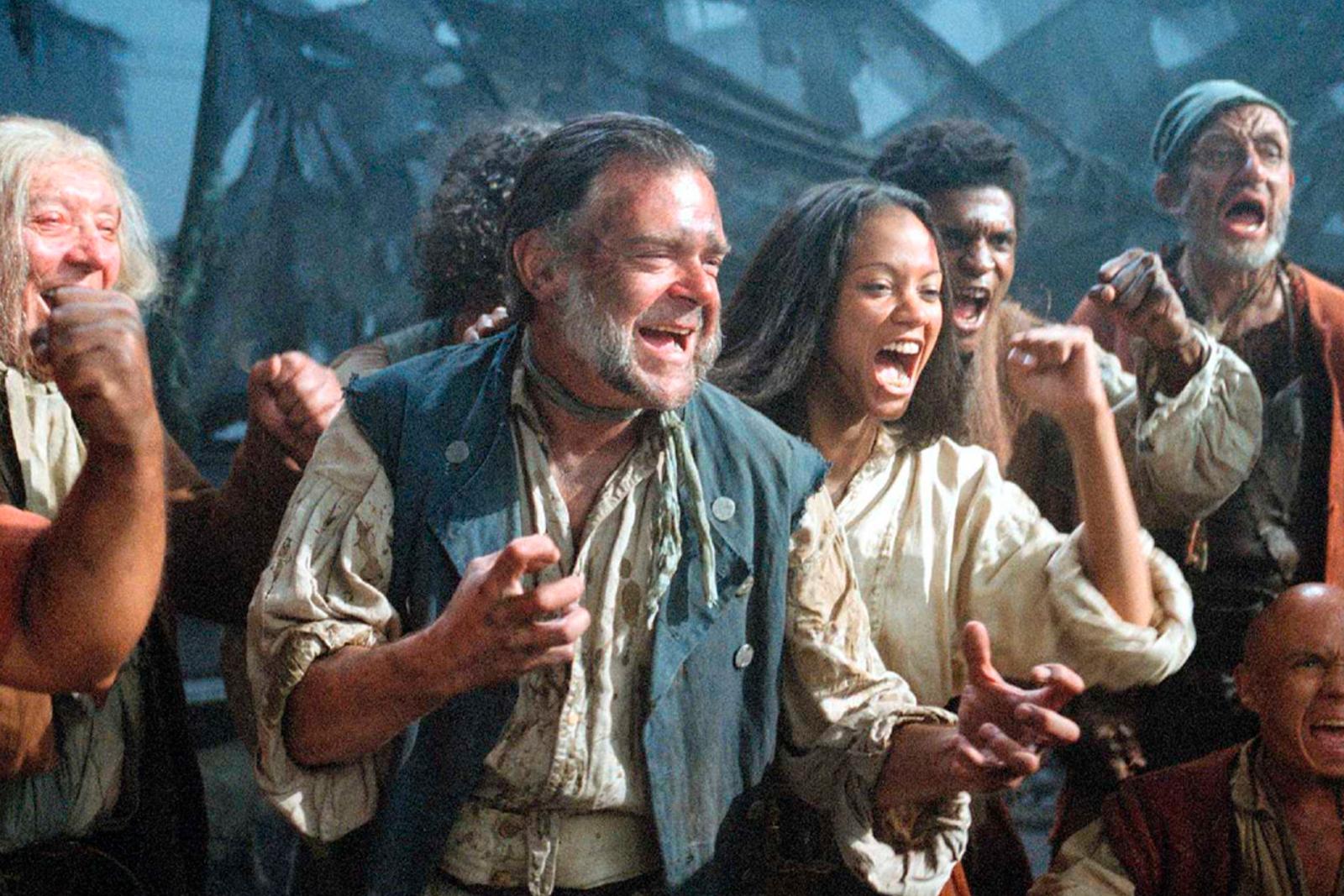 Back in 2003, Zoe Saldaña was not yet a household name, and she had only signed on for one movie. In a recent interview with BuzzFeed UK, the actress revealed that she had never been invited back for future installments, but she was actually "happy" about it.
Saldaña called the original movie "great," "fun and entertaining," and "very well shot, very well performed." Yet, she felt that "it was too big of a machine" and "too out of control" for her taste at the time. The star is "very proud" of the success of Pirates of the Caribbean, but she doesn't "ever want to go back" as she remembers the whole experience as "not worth repeating."
Too bad the actress feels that way! Having Anamaria back as the new (old) lead for Pirates of the Caribbean 6 would be just perfect – it would allow Disney to "reboot" the saga without actually rebooting it and tie the past to the future without introducing a brand new character that the audiences would probably have trouble caring about.
Pirates of the Caribbean 6 is still a long way away from getting a release date, so anything could happen. Who knows, maybe Zoe Saldaña will change her mind and become the breath of fresh air that the franchise so desperately needs.
Source: BuzzFeed UK