Thought Blair Witch Was Scary? Watch These 10 Found-Footage J-Horrors Next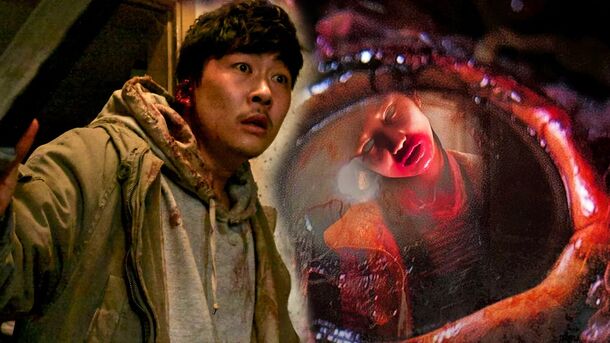 Vengeful spirits, malevolent madmen, and a sea of horror. All in the first person.
Whether you're celebrating Halloween alone or with friends and family, be sure to stock up on warm blankets, pumpkin spice lattes, and, if possible, Japanese treats, as today we'll be talking about Japanese horror films.
Specifically, we'll be discussing the found footage horror film subgenre. It has the power to keep us on the edge of our seats, deeply involved in the events unfolding on supposedly raw footage.
We all know that the genre was popularized by our worst childhood nightmare, The Blair Witch Project, but this cinematic technique has long been embraced by Japanese filmmakers. Although found footage is not a frequent guest in J-horror films, there are some incredibly vivid and creepy examples.
10. Shirome (2010)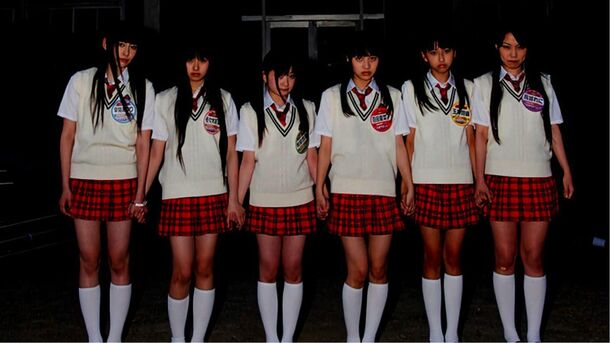 Directed by arguably the leading master of the found footage genre, Kōji Shiraishi (don't be surprised to see that name on this list more than once), this mockumentary horror follows the six members of the idol girl band Momoiro Clover Z. As part of a TV show, the girls and film crew are sent to an abandoned school where there is a Shinto shrine nearby that is supposedly inhabited by a minor deity.
9. Paranormal Activity 2: Tokyo Night (2010)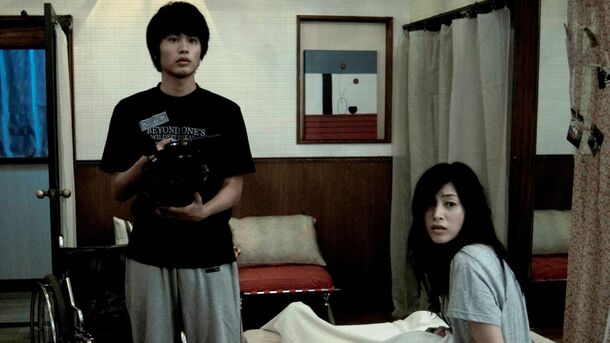 After Blair Witch, the found-footage genre regained popularity in the late '00s with the freaky and disturbing Paranormal Activity. Three years after the movie's instant success, the concept was picked up by independent Japanese filmmakers. The plot follows directly from the events of the original, telling the story of an exchange student returning from San Diego who along with her brother encounters supernatural incidences that terrorize their lives.
8. Actually Happened! Most Terrifying Psychic Phenomena. Psychic Research Team Report. Relived. (2004)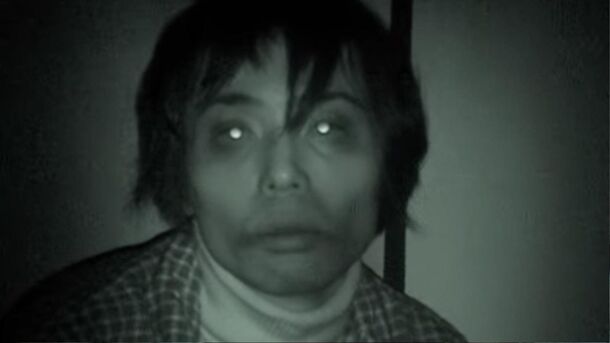 The Japanese love excruciatingly long titles, but don't let that put you off, because despite the clickbait title, this movie has more than a few moments that will make you want to hide under the table. Actually Happened! is an incredibly prosaic movie that relies almost entirely on eerie atmosphere and haunting music rather than special effects.
7. POV: A Cursed Film (2012)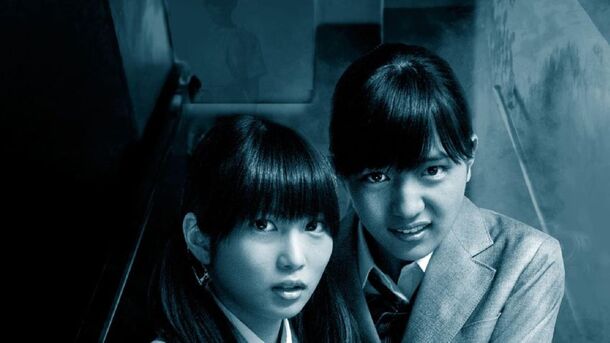 POV doesn't boast big budgets or masterful acting, but if you're familiar with Japanese television, you won't be distracted by the overly emotional characters. The plot is simple: the cast and crew of a popular TV show experience a paranormal instance after watching a video, which leads the two hosts to investigate strange happenings in a high school building.
6. A Record of Sweet Murder (2014)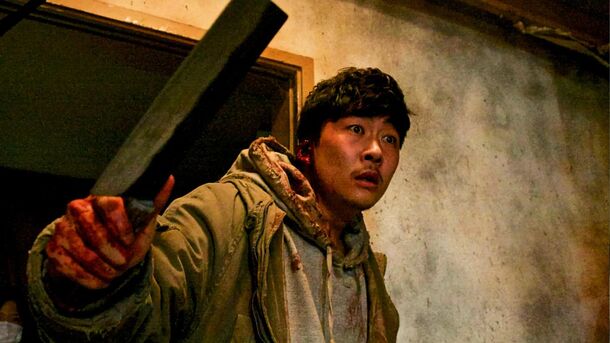 A Record of Sweet Murder tells the story of a South Korean journalist and her Japanese cameraman who are invited by a serial killer to an abandoned house. There they find the footage, in which the killer claims that a divine voice told him to commit a series of murders in order to resurrect his best friend. Despite the supernatural angle, the plot focuses on the sense of unease and the psychopath's orchestrated bloodbath.
5. Cult (2013)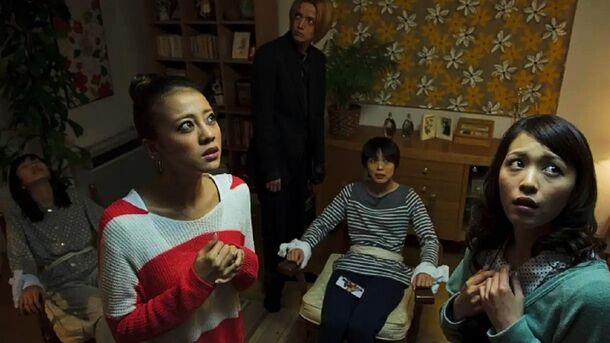 Shiraishi's 2013 film Cult uses similar cinematic techniques to Paranormal Activity, including home cameras and nighttime shooting, which introduces a certain unsettling feeling, as if we're watching something we shouldn't be and as if we're about to be peered at. Speaking of the plot, it's eerily simple, as a group of actresses in a TV show watch the haunting and exorcism of a particular family.
4. One Cut Of The Dead (2017)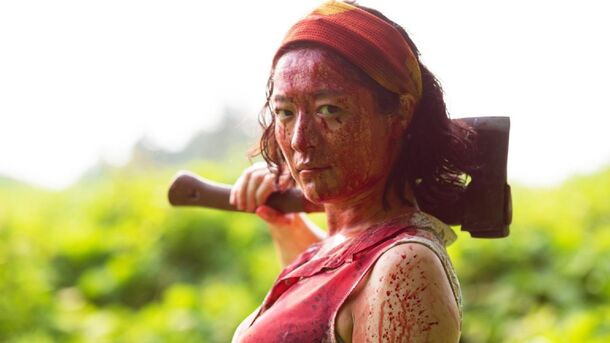 Made on a budget of only $25,000, the film went on to gross a staggering $31.2 million at the worldwide box office. No wonder, as One Cut Of The Dead instantly won the hearts of audiences with its campiness and the incredible charisma of its often improvising cast. The plot follows a team of eccentric filmmakers. To make their movie more 'realistic', they draw a pentagram, summon real zombies and gradually become infected themselves, causing real mayhem.
3. Evil Dead Trap (1988)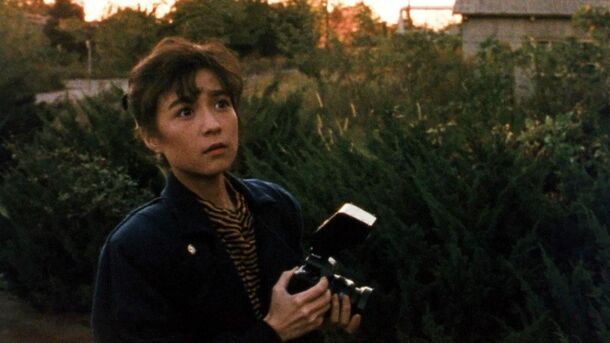 The found-footage style, with its inherent realism, was innovated by Ruggero Deodato in Cannibal Holocaust, and Japanese filmmakers followed suit almost immediately. Evil Dead Trap is one of the earliest Japanese examples and definitely the best representative, combining elements of slasher and body horror. The plot follows a TV host who receives a snuff video, apparently shot in the neighborhood.
2. Occult (2009)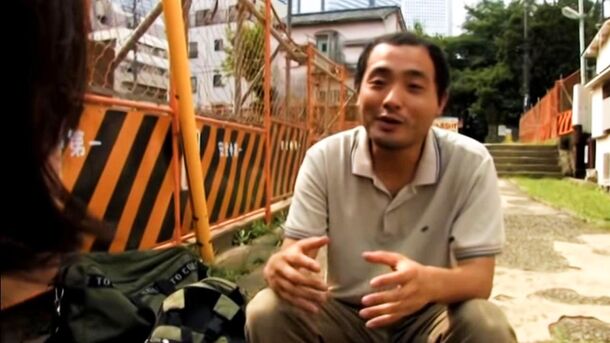 Available on YouTube
After a gruesome murder at a Japanese resort, a documentary team led by a fictionalized version of Kōji Shiraishi travels to the scene. But instead of a typical true crime story, they encounter paranormal madness in the form of Shinto deities, UFOs, and Lovecraftian creatures.
1. Noroi (2005)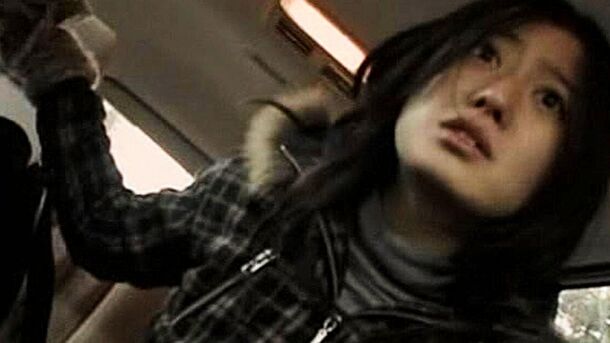 The movie is supposedly a compilation of footage shot by a paranormal investigator and his cameraman who disappeared under mysterious circumstances. It turns out that all of it is connected by a sinister curse. The movie doesn't have the typical screamers, but it's incredible thanks to its slow-burning suspense and unsettling, believable cinematography.