We Bet You Didn't Know Quentin Tarantino Had Already Solved His 5 Greatest Movie Mysteries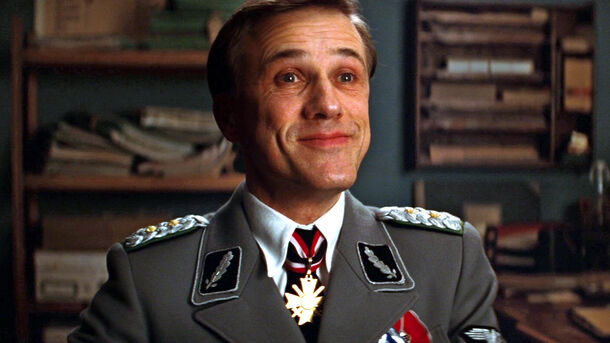 We finally get to know what happens to Hans Landa after his encounter with the Basterds.
Quentin Tarantino, the master of storytelling and cinematic innovation, has created many films that are not only entertaining, but also leave the audience with lingering questions. While some of his mysteries remain unsolved, Tarantino has occasionally shed light on some of the most intriguing questions in interviews and other media sources.
Here are Tarantino's five biggest movie mysteries that the director solved a long time ago without anyone noticing.
1. Mr. Blue's Fate
Mr. Blue, one of the color-coded crooks during the botched diamond heist, remained a mystery for a long time. While Mr. Brown died in the getaway car, Mr. Blue was supposedly killed by the police, but the movie didn't elaborate on what happened to him.
However, according to the 2006 video game adaptation of the film, Mr. Blue managed to escape from the jewelry store and took refuge in a movie theater. He was eventually found and shot by police. Finally, some light is shed on this character's fate.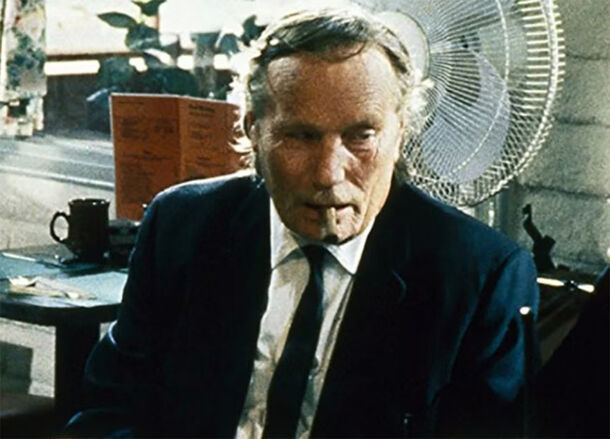 2. Elle Driver's Survival
In Kill Bill: Volume 2, the Bride defeats Elle Driver by plucking out her eye and leaving her in agony in Budd's trailer with a deadly black mamba. The film left Elle's fate uncertain, but in 2021's The Joe Rogan Experience podcast, Quentin Tarantino confirmed that Elle Driver survived, hinting at her return in a potential Kill Bill 3, which in today's reality is more likely to remain in our dreams forever.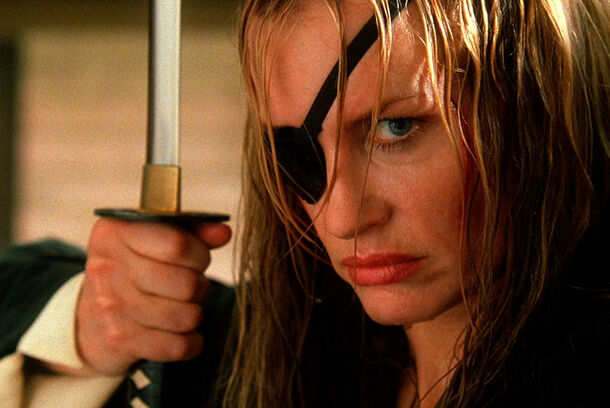 Do you believe Kill Bill: Volume 3 can actually happen one day?
3. Cliff Booth's Wife
While Tarantino provides glimpses of Cliff Booth's backstory in Once Upon a Time in Hollywood, he leaves room for speculation, adding depth and intrigue to Brad Pitt's cool stuntman character. However, in Tarantino's novel adaptation of Once Upon a Time in Hollywood, it is confirmed that Cliff Booth did kill his wife Billie.
The novel describes how Cliff shot her below the belly button while arguing on a boat, causing her body to split in two and fall into the water. The book also reveals that Cliff held a grudge against her for a long time and that her insults during the argument were the tipping point.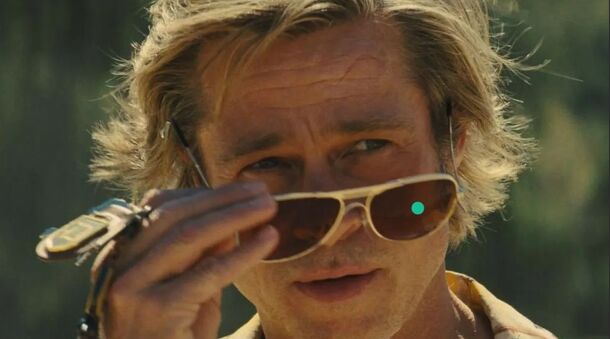 4. Hans Landa's Whereabouts
Colonel Hans Landa, stunningly portrayed by Christoph Waltz in Inglourious Basterds, is one of Tarantino's most memorable characters whose fate after the war remained unclear. The film ended with the Basterds carving a swastika into Landa's forehead as an act of revenge, but the movie didn't delve into his fate.
Quentin Tarantino later shared his interpretation on the Happy Sad Confused podcast in 2020, suggesting that Landa became a recognized WWII hero alongside Aldo Raine. Years later, he was living on the island of Nantucket, doing amateur detective work while hiding the swastika on his forehead with low bangs.
5. Pulp Fiction's Briefcase
Marsellus Wallace's glowing briefcase, carried by hitmen Jules Winnfield and Vincent Vega throughout the film, is one of the most iconic elements of Tarantino's Pulp Fiction. However, Tarantino has never officially revealed what's inside, enjoying the constant speculation around the case.
Tarantino and the film's co-writer, Roger Avery, intentionally left it a mystery and used it as a plot device known as a MacGuffin — an undisclosed item that drives the story forward. Although the briefcase originally contained diamonds, the filmmakers decided not to reveal its contents, allowing the viewers to interpret the scene on their own.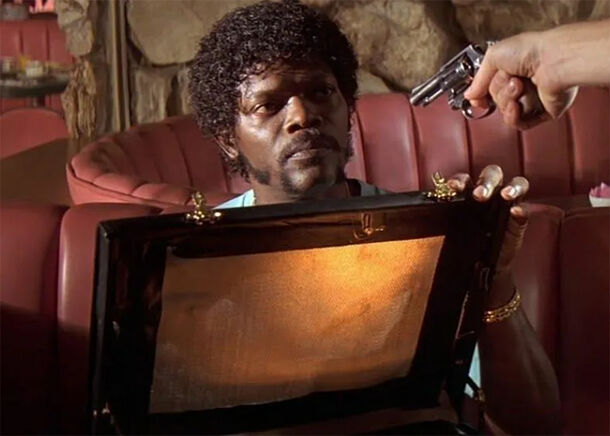 Sources: The Joe Rogan Experience, Happy Sad Confused