We Just Realized: Harry Potter Met Lord Voldemort Exactly 7 Times
Believe it or not but the "most powerfully magical number" also marks the total number of times Harry met Voldemort, in addition to… everything else in the franchise, really.
It's no secret that J.K. Rowling was obsessed with the number seven even more than Lord Voldemort. The crooked lad only tied his Horcruxes to it while the writer went all-in and connected virtually everything in the franchise to the number seven: the Weasley kids, the Hogwarts years, the Quidditch players, the books themselves, and so on.
But everyone knows those things by now.
What pretty much no one has pointed out yet, on the other hand, is the fact that Harry Potter met Lord Voldemort a total of seven times throughout his life.
This is yet another, way more subtle detail tied to the "most powerfully magical number," and if you don't believe us, let's quickly recall every one of those times together, shall we?
Harry first meets Voldemort when the latter comes to murder him and his family. Harry is basically a toddler, but this meeting changes his life forever. That's number one.
The next time, Harry is already 11 years old, and at the end of his first year at Hogwarts, he gets to talk to Voldemort who possesses Quirrell's body. That's two.
Fast-forward three years: it's the finale of the Triwizard Tournament, and Harry witnesses Lord Voldemort's resurrection ritual and duels with him. That's three now.
Next year, Voldemort lures Harry into the Department of Mysteries in the Ministry and comes there himself, revealing his return to the world. That's the fourth time.
During the "Seven Potters" operation, Lord Voldemort himself makes an appearance high up in the sky using unsupported flight, chasing Harry. Five down, two to go.
It's hard to call this one a proper meeting, but it is close nonetheless: Voldemort almost kills Harry in Godric's Hollow after tricking him through Nagini. That's six now.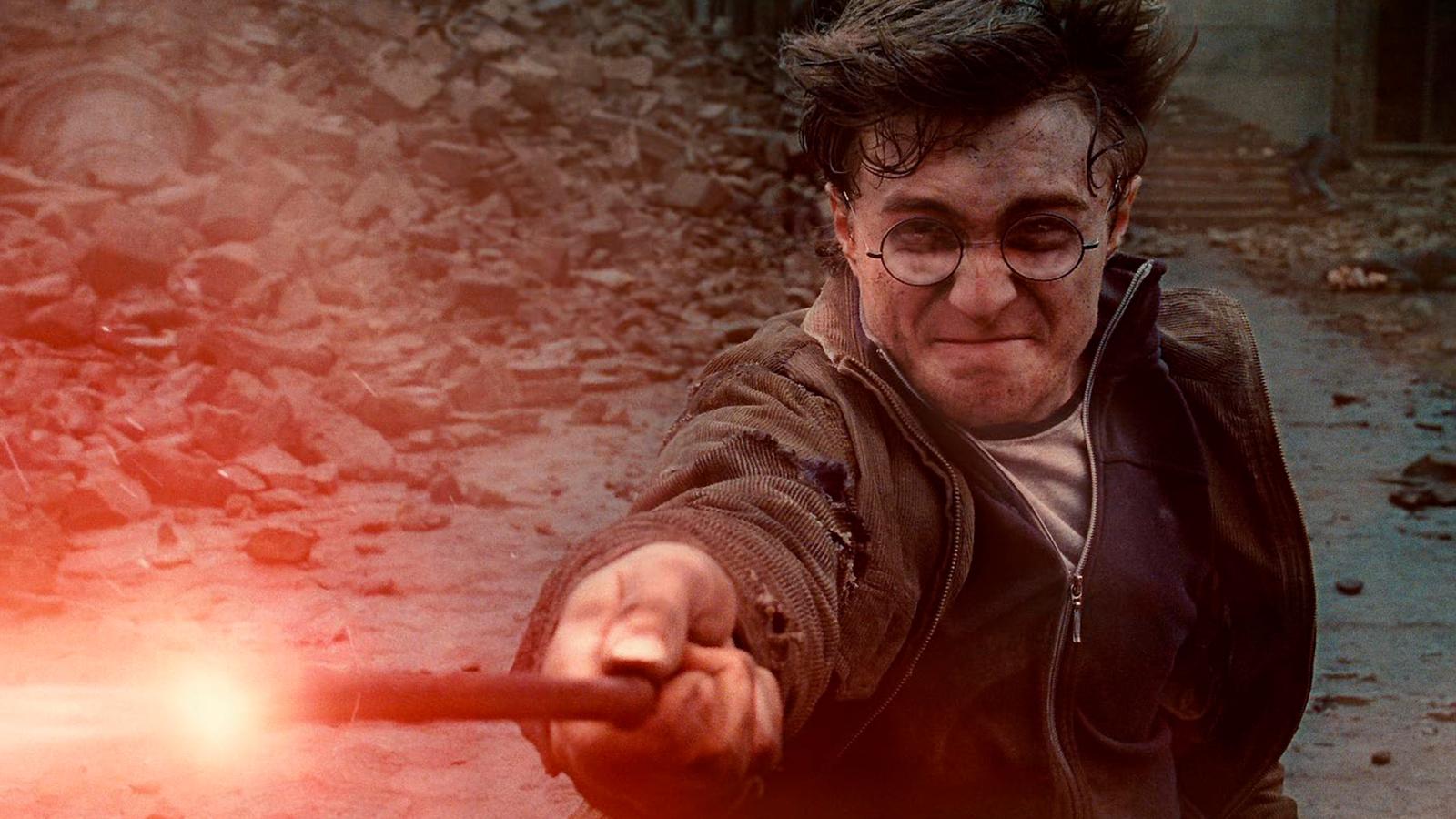 Finally, the last time Harry Potter faces Lord Voldemort is during the Battle of Hogwarts as the two of them duel with Harry eventually taking down the Wizarding World's most dangerous terrorist. That's our "most powerfully magical" number seven.
To be fair, it took us quite a few years to figure out, but it was quite a shocking and pleasant revelation nonetheless… And considering how three out of the seven times Harry and Voldemort met happened during The Deathly Hallows, we're almost convinced this idea struck Rowling closer to the finale, too. It's still a nice touch, though.