WGA Strike Won't End Soon: Hollywood Studios Have A Cynical Plan
A new update reveals that studios would rather see writers starve than lose a single penny.
The 2023 Writers Guild of America strike has been going on for over two months now, going into effect on May 2, 2023, and it has already had a significant impact on the industry.
TV shows have arguably been the most affected, as a significant number of them have put production on hold, while others have had to continue filming without necessary rewrites or reshoots along the way.
With another strike fast approaching, as SAG-AFTRA hasn't been successful in its negotiations with the Hollywood studios, many believed that this would finally lead to a process that could potentially resolve both crises relatively soon.
However, a new update on the situation suggests that this may not be the case.
According to Deadline's sources, Hollywood studios and streaming companies have developed a cynical plan that could allow them to dictate terms in future negotiations.
They plan to simply wait until the writers go broke and play for time before new negotiations begin, at least until the fall, with late October now being the target.
According to an unnamed studio executive, "The endgame is to allow things to drag on until union members start losing their apartments and houses," with another source calling such an act a "cruel but necessary evil."
Fans are outraged to learn that Hollywood bosses are still determined to fight tooth and nail for every penny, to the point of sinking to the level of stereotypical movie villains.
They say that the studios could have solved the crisis in a heartbeat, but instead chose to simply declare out loud that they would rather see writers and their families starve.
Others, however, believe that the fact that their plan has been made public is simply evidence that they are using scare tactics, which may indicate that the greedy studios are getting desperate.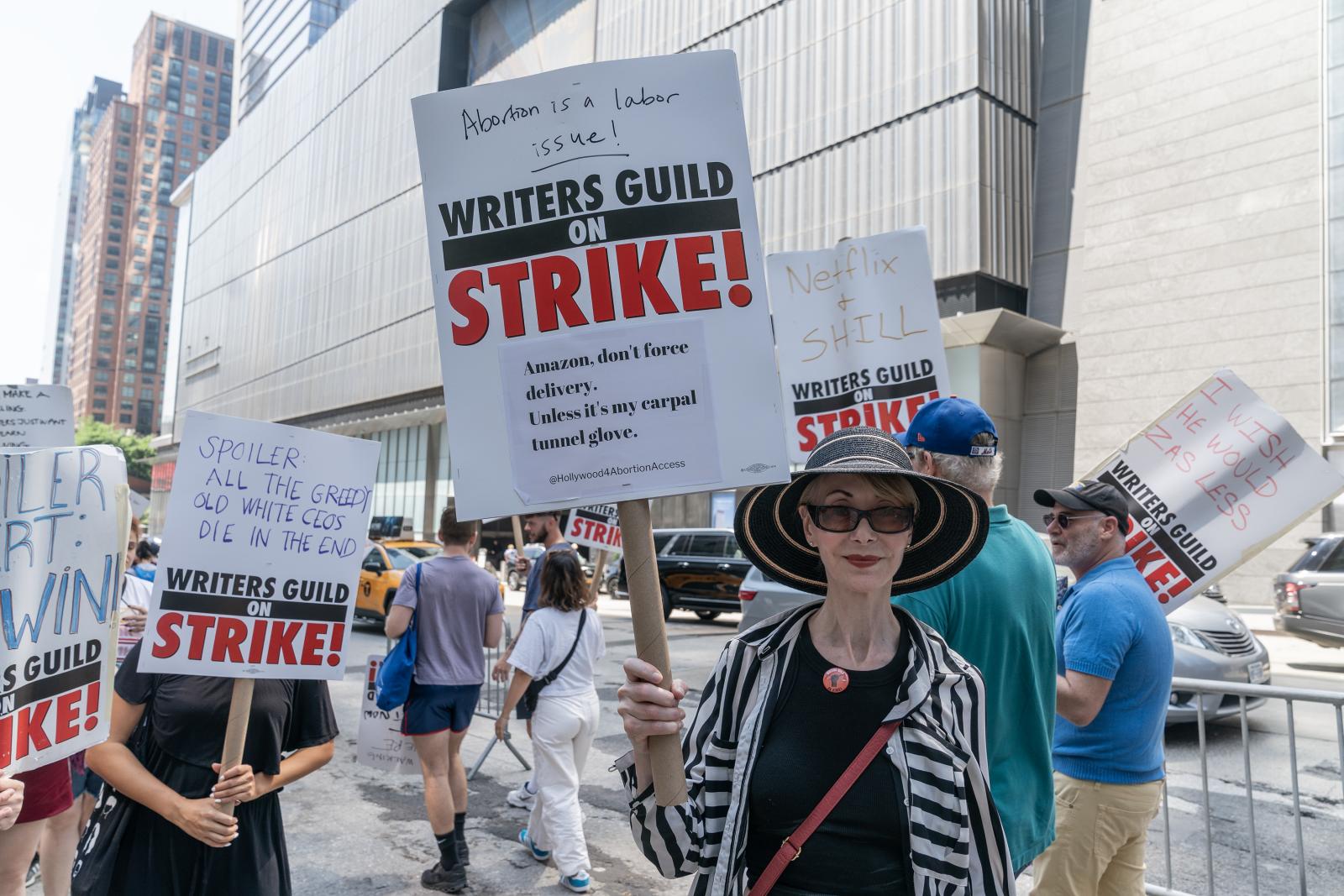 Either way, even though no specific names have been mentioned, such statements have undoubtedly done massive damage to the public image of the major studios.
Some fans even claim that it might be better to resort to watching content illegally rather than supporting their enormous greed.
Considering all of the above, it now appears that the WGA strike won't end anytime soon, and that any progress may not be made until the fall.