Winona Ryder and Zachary Quinto's Age Gap in Star Trek Mother-Son Duo Is Eye-Rolling at Best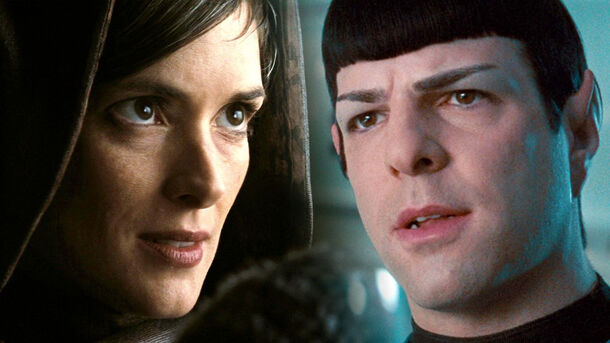 Ever thought about having a mom just six years older than you? Spock apparently knows the feeling.
We've all had those times when we can't help but cringe at Hollywood's often quirky casting choices. While the 2009 Star Trek reboot is a generally acclaimed movie, it does have its flaws, and Winona Ryder's role is one of them.
Ryder portrayed Amanda Grayson, Spock's mother. Spock was played by the talented Zachary Quinto. While Winona Ryder makes any movie better with her presence, what do you think this mother-son duo looked like, given a mere six-year age gap between the actors in real life? Well, unbelievable, to say the least.
Winona Ryder, the beloved actress who has graced our screens since the 80s, was born in 1971, and Zachary Quinto, our modern-day Spock, stepped into the world in 1977. It's funny to think how these two, who could practically be buddies, played a parent and a child on the big screen.
That wasn't the last time Winona Ryder portrayed a mother. In the Netflix 's hit series, Stranger Things, Ryder portrays Joyce Byers, a mother of two boys. Luckily, the show did justice to the realistic aspect of the show, and the real age difference between Ryder and Charlie Heaton, who portrays her eldest son Jonathan, is big enough to be believable.
Hollywood has always had a knack for playing around with the actors' ages. The magic of makeup and CGI can turn fresh faces into wiser, older ones. However, they didn't seem to use any of it in Star Trek, and it was really difficult to believe that Winona, with her timeless beauty, can be Spock's mom.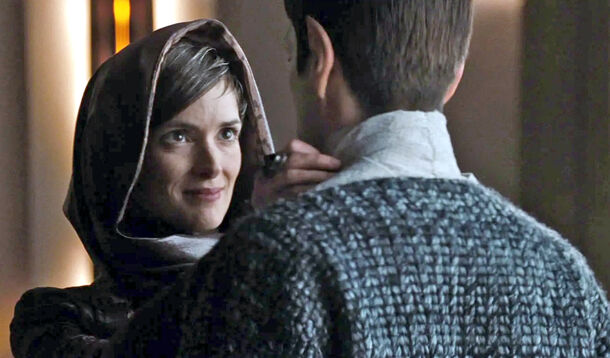 But, even with the age gap surprise, fans couldn't help but love the chemistry between Ryder and Quinto and the movie in general. This didn't overshadow the appreciation for the actors' stellar performances.
While the age difference between Winona Ryder and Zachary Quinto might have made us roll our eyes and chuckle, let's just admit it, we can't get really angry about it. The movie is great, and we can forgive it for this unrealistic family duo, especially given which actors are portraying them.
Has this age gap ever bothered you?