You Can't Miss 5 New Movies Coming to Netflix in December 2023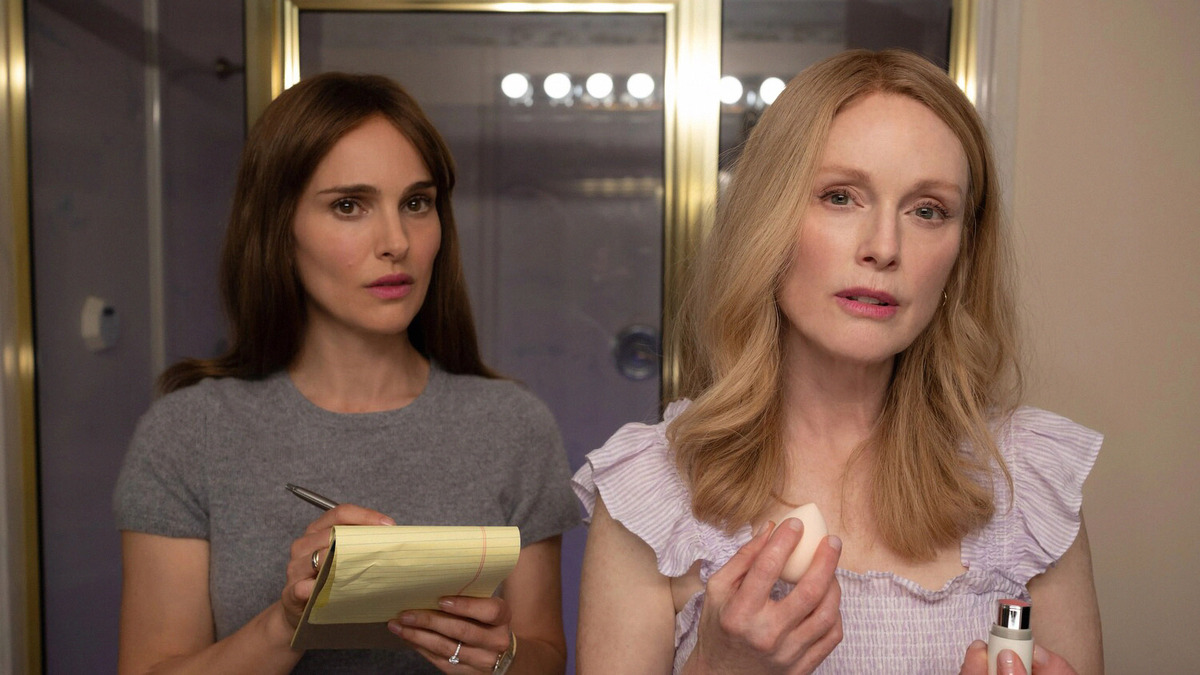 December promises to be an incredibly fruitful month for new releases.
As a result of the recent WGA strike and the SAG-AFTRA strike, now in its fourth month, the production of many popular or promising movies and series has been disrupted. As a result, we have already seen the impact on this fall's television schedules. As for the feature film industry, the impact will be felt mainly next year, as a large number of projects have been postponed until the second half of 2024 or later.
As for this year, 2023 has so far been very fruitful for feature film releases. But the year isn't over yet, and we've yet to see the equally intriguing projects that will be released in the remaining eight weeks of 2023. Netflix 's December release schedule, in particular, is sure to please. Here are five intriguing movies set to hit the streaming service next month.
5. May December
Release date: December 1
Coming to Netflix early this month is a new project from one of the biggest names in the world of independent filmmaking, Todd Haynes. His new black comedy-drama, starring Natalie Portman, Julianne Moore and Charles Melton, is loosely based on the scandalous affair between Mary Kay Letourneau and Vili Fualaau, with whom the former had sexual relations when the boy was only 12 years old, and whom Letourneau married after she was released from prison. As the story goes, their prototypes lived together for 20 years, causing a media frenzy. A famous actress, who is to play the controversial woman, comes to the family to study their lives and psyche.
4. Christmas As Usual
Release date: December 6
What would December be without Christmas movies? Christmas As Usual is a Norwegian-produced Netflix original romcom by filmmaker Petter Holmsen. According to the plot, a Norwegian woman invites her boyfriend, who has Indian roots, to her family's Christmas dinner. But things are not so simple, and the family feast turns into a fierce chaos as Indian and Norwegian traditions collide.
3. Leave The World Behind
Release date: December 8
Next up is a new project from Sam Esmail, creator of the acclaimed Mr. Robot. This time around, the feature-length adaptation of Rumaan Alam's acclaimed novel of the same name will hit the small screen (after premiering in select theaters on November 22).
Starring Julia Roberts, Ethan Hawke, Mahershala Ali and Kevin Bacon, the movie follows a family renting a house on Long Island when their landlord rushes in to report a power outage. It turns out that this is not an isolated incident, as the entire world is about to collapse.
2. Maestro
Release date: December 20
Bradley Cooper, in collaboration with screenwriter Josh Singer, will unveil his new project, Maestro, to Netflix subscribers on December 20. The movie's producers are also major figures: none other than Martin Scorsese and Steven Spielberg themselves! Maestro follows the story of legendary composer Leonard Bernstein, who composed the music for West Side Story, and his romance with actress and anti-war activist Felicia Montealegre.
1. Rebel Moon – Part One: A Child of Fire
Release date: December 22
Finally, the third decade of December will be marked by a space opera from Zack Snyder! While Snyder hasn't been the most prolific filmmaker in recent years, Rebel Moon's ambitions are even bigger than Justice League. It was originally a Star Wars script that Snyder pitched to Lucasfilm. It was rejected, however, and the filmmaker decided to produce his own original franchise. Rebel Moon will revolve around a former Imperial soldier in search of redemption as she tries to stand up to the oppressive forces that have taken over the galaxy.