10 Iconic Movie Scenes Actors Wish They Never Filmed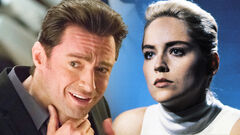 First you lick your own boogers for an independent picture, then you try to get the whole movie banned to protect your image.
Cinema has a remarkable ability to etch certain scenes into the collective memory of viewers and keep them there forever, rent-free. While these moments can be iconic and unforgettable for fans, for some actors, the aftermath of filming them may not be as cherished.
Here are 10 iconic movie scenes that actors regret being a part of.
10. Sharon Stone — Basic Instinct (1992)
While Sharon Stone's portrayal of Catherine Tramell, a seductive and manipulative character, catapulted her to stardom, it also thrust the actress into a maelstrom of controversy. The film's infamous interrogation scene, in which her character crosses and uncrosses her legs, became a cultural sensation, but Stone revealed that she felt tricked into it.
Director Paul Verhoeven had reportedly advised Stone to remove her underwear to ensure the shot's clarity, assuring her it would be playfully suggestive rather than explicit. This miscommunication led to Stone's shock and even an alleged slap at the director when she saw the final result.
9. Margot Robbie — Suicide Squad (2016)
Margot Robbie's experience while filming Suicide Squad offers a stark contrast to the character's wild and daring actions that she does in the name of love. In one scene, Harley Quinn jumps into a vat of chemicals to prove her loyalty to the Joker, making the scene significant for fans but anything but pleasant for the actress.
Although the scene is crucial to the Joker-Quinn storyline, as it bleaches her skin and drives a psychiatric intern at Arkham Asylum insane, resulting in her transformation into Harley Quinn, Robbie described the scene as the most uncomfortable thing she's ever done in her life. The actress admitted that chemicals got into every part of her face, making it an uncomfortable and messy experience.
Hugh Jackman is known for his versatile acting skills and his iconic role as Wolverine in the X-Men franchise, but his appearance in the all-star cast of Movie 43 paved way for a bizarre and cringeworthy turn in the actor's career. The entire film was a departure from the more conventional roles of its A-listers, making it one of the biggest cinematic flops with the most star-studded cast gathered in one doomed setting.
In one particular segment, Jackman wore an unusual feature — a pair of testicles on his neck. This bizarre scene left many viewers both surprised and confused, as the film's shock comedy divided audiences, and Jackman, though with a sense of humor, openly admitted that this peculiar cameo is something he looks back on with regret.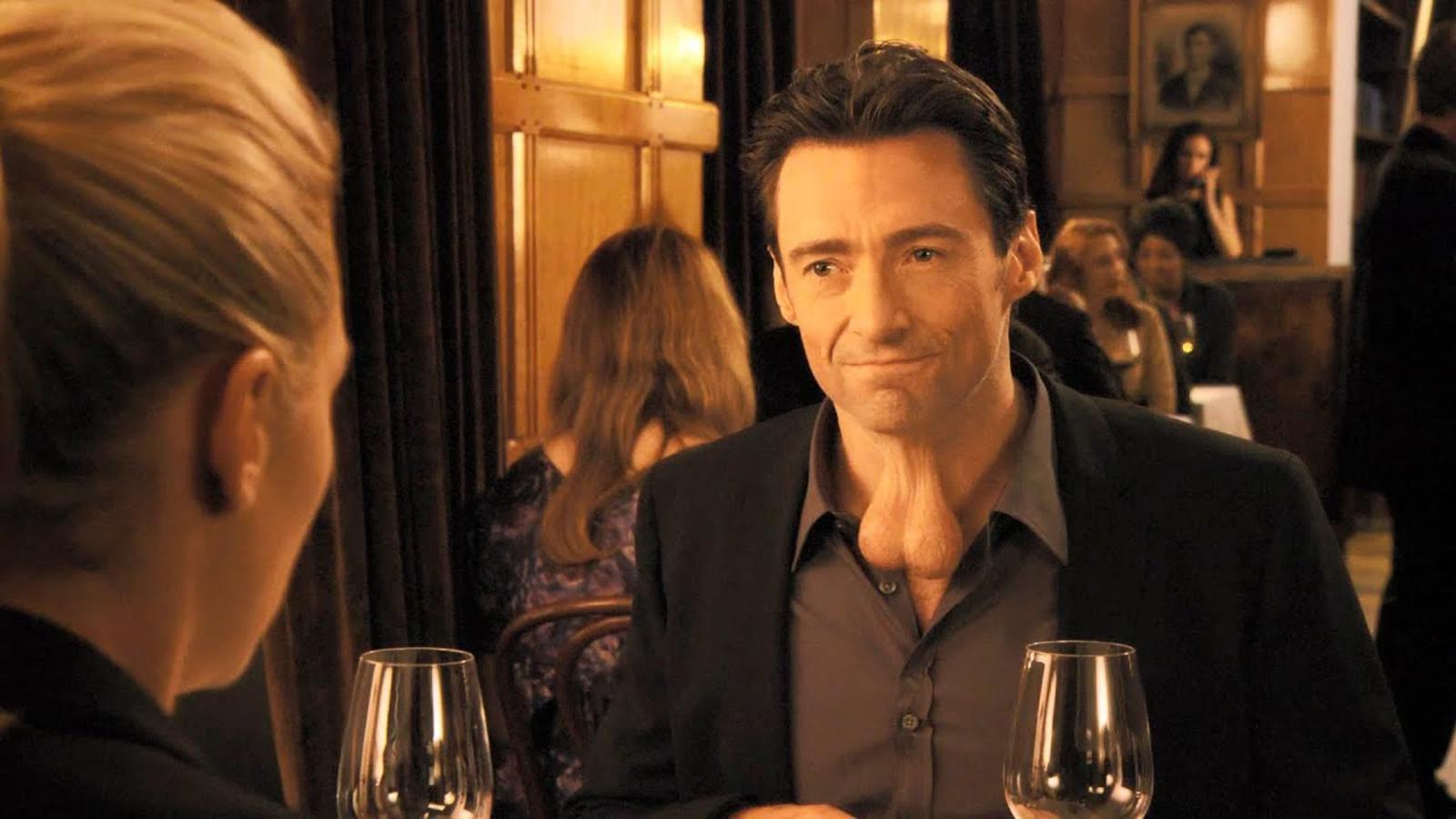 Do you agree that Movie 43 is one of the worst movies ever made?
7. Taylor Lautner — Twilight Saga: New Moon (2009)
Taylor Lautner became a heartthrob after starring as Jacob Black in The Twilight Saga, but his frequent shirtless scenes drew more attention than the actor ever wanted. While his character often had to remove his shirt during lycanthropic transformations, some fans focused too much on the actor's physique.
Lautner later revealed that the constant exposure of his body added to the pressure, and he even negotiated with the production to reduce the frequency of shirtless scenes. The combination of being wet and cold made filming such scenes less enjoyable for Lautner, and he wished he had been judged on his acting ability rather than his appearance.
6. Leonardo DiCaprio — Don's Plum (2001)
Don's Plum is an independent film that was made in the late end of the 1990s, before DiCaprio and Maguire had become major Hollywood stars. The movie was shot in a largely improvised format and featured the actors in candid, unscripted moments, which later led DiCaprio and Maguire to take legal action to prevent the film's release in the United States and Canada.
The exact reasons for their opposition to the film's release are not entirely clear, but it is believed that they were concerned about how their images and reputations might be affected by the film's content, which included explicit language and mature themes. It's worth noting that the movie was not intended for wide release, but was more of a personal project among friends.
5. Uma Thurman — Kill Bill: Volume 2 (2004)
During the filming of Kill Bill: Volume 2, what appeared to be a routine driving scene turned into a dangerous situation for its leading actress. Thurman revealed that she felt forced to perform a stunt she felt was unsafe because she believed the car she was driving was in questionable condition.
Thurman claimed she lost control of the car, causing an accident that left her with permanent knee and neck injuries. Quentin Tarantino, the film's director, admitted in retrospect that the road he thought was safe for the stunt was not and took responsibility for not double-checking and acknowledged his own fault in the unfortunate turn of events.
4. Ben Stiller — Along Came Polly (2004)
Ben Stiller is known for his comedic chops, but not everything he does on screen is a source of pride for the actor. In Along Came Polly, there's a memorable moment when his character goes to the beach wearing nothing below the waist, and that's when the audience gets to see Stiller's moment of regret.
Stiller wasn't entirely comfortable showing his butt, but director John Hamburg promised to cut it if it didn't get laughs. Afterward, Stiller discovered that the bottom shot was unnecessary and that he could have used a body double, but no one informed him of this option at the time.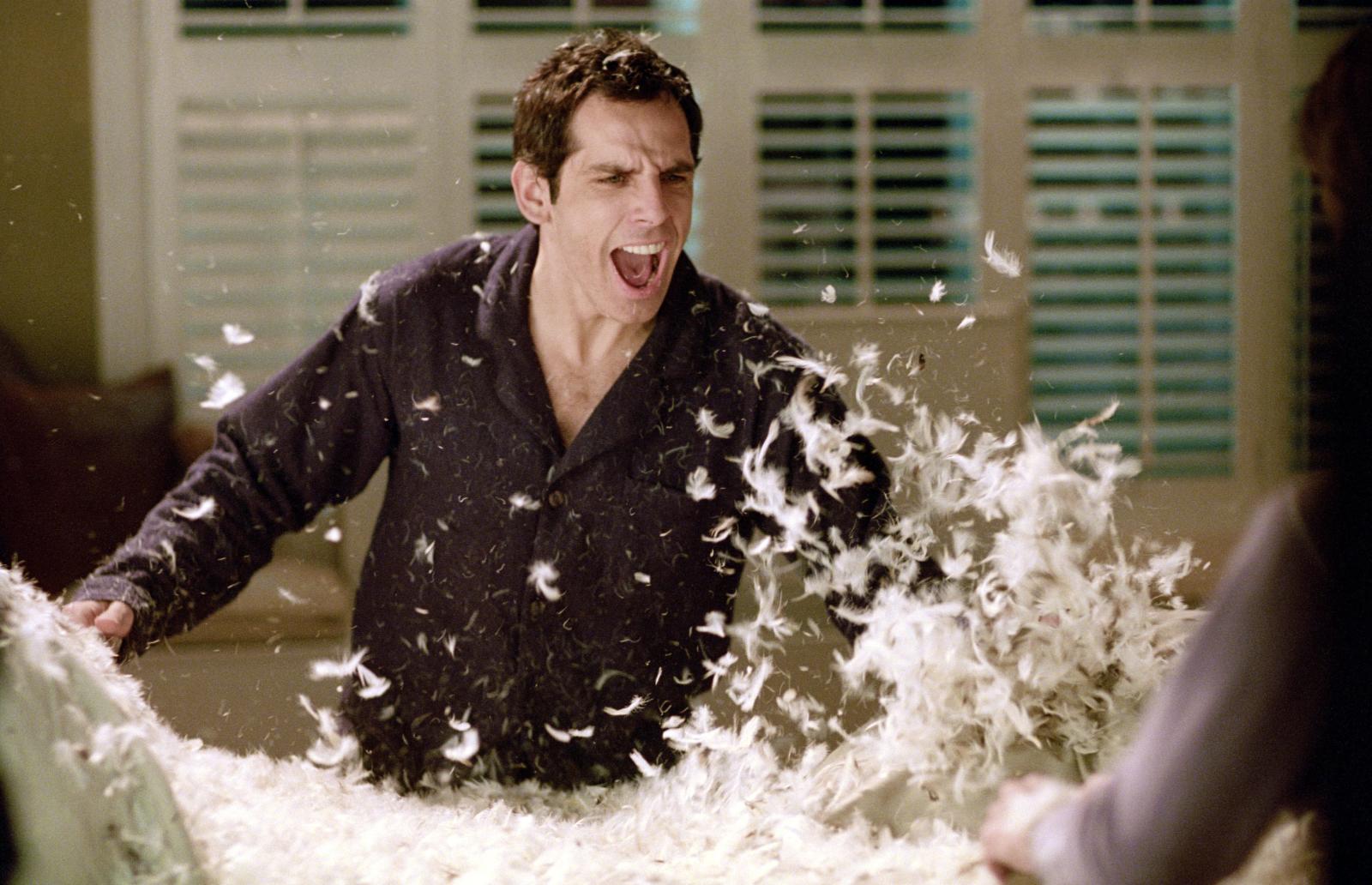 3​​. Elliot Page — Juno (2007)
As an advocate for LGBTQ+ rights and someone who came out as transgender in 2020, Page recognizes the need to address homophobia and transphobia in older films. That's why Page has expressed remorse for the moment when his character, Juno, makes a regrettable homophobic joke during a discussion of baby names, acknowledging its problematic nature.
During a script reading for Planned Parenthood, Page skipped the controversial "Isn't that a little gay?" line, reflecting his commitment to correcting such content and promoting inclusivity in the media.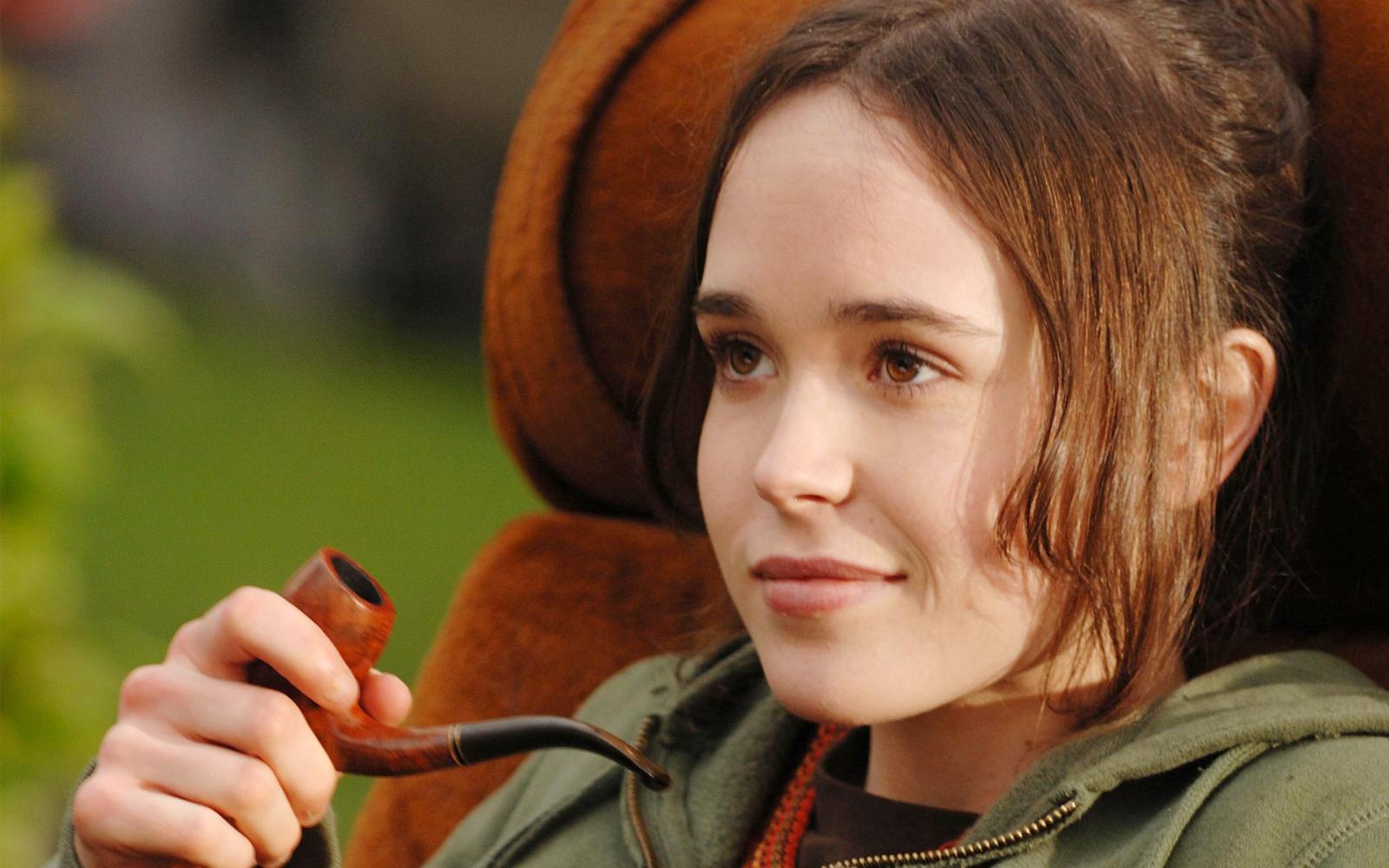 2. Bruce Campbell — Evil Dead II (1987)
Evil Dead II was a gory movie, and its star Bruce Campbell endured constant doses of sticky fake blood. In his memoirs, he revealed that it was his own insistence on using the original Karo syrup formula on his character, Ash, that attracted flies and made him miserable.
One particularly challenging scene involved a geyser of blood hitting Campbell's character's face while he was lying down, with 55 gallons of fake blood being poured from a giant drum above him. Campbell's focus during the scene was more on the possibility of suffocation than on acting, leaving the actor with the clear idea that such moments should never happen again in his career.
Titanic is undoubtedly one of the most beloved films in cinema history, and Kate Winslet's portrayal of Rose DeWitt Bukater is a timeless classic. While "Draw me like one of your French girls" is indeed a memorable and iconic moment from the film, unfortunately, some fans have taken this intimate scene out of context.
Many fans have placed too much emphasis on Winslet's nude image, making the actress uncomfortable about signing pictures from this particular scene. The actress didn't anticipate its widespread distribution and expressed regret when the film was re-released in 3D, as she wants to move on from this part of her career.