10 Overlooked Thrillers We've Been Sleeping On to Stream on Prime Now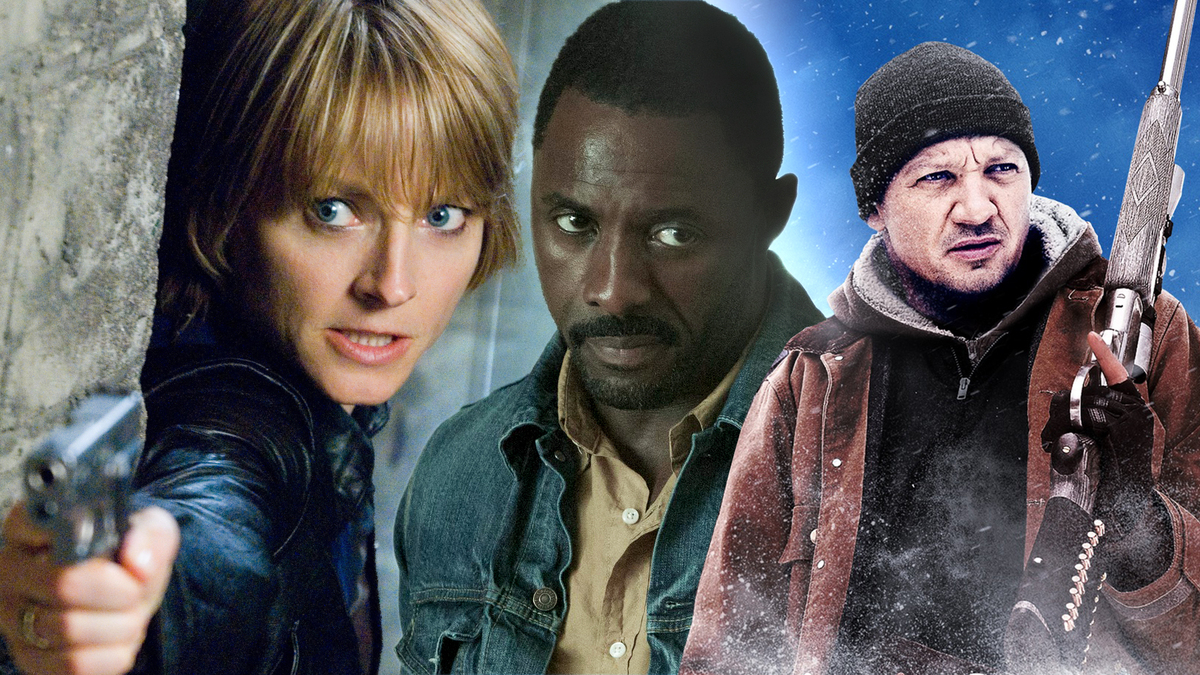 Some of these movies just needed a little more hype around them to get noticed.
Thriller fans never get tired of rewatching cult classics like Psycho, Seven, or The Shining. But there is so much more to the genre than a few highly acclaimed films that everyone loves. Here are ten underrated gems to check out if you consider yourself a fan.
1. Take Shelter (2011)
One of the greatest movies to depict the horrors of a person facing mental health issues and the importance of taking care of them, it's a shame not many people know about it. The story focuses on the life of a man living in a small town. He led an ordinary life until the moment he began having surreal and frightening dreams about an upcoming apocalypse.
So he started building a shelter, which eventually became a problem for his family and neighbors, who were afraid to see Curtis so obsessed. The movie is an emotional psychological drama with a huge thriller plot and definitely deserves your attention.
2. The Game (1997)
The movie starring Michael Douglas and Sean Penn also didn't get as much recognition as it deserved. The film is about a rather successful banker Nicholas, whose life seems so stable and calm that nothing can disturb him. For his birthday, he gets a card to "The Game," which promises to be a great time and bring a lot of joy into his life.
However, after the game starts, Nicholas realizes that it's not really a game, but his reality in which he has to fight for his own life. The movie has many shocking twists and the finale will leave you speechless.
3. The Invitation (2015)
If you are looking for the perfect dark psychological thriller, this is your first choice because it has just the right amount of creepiness and is twisted enough. The movie begins with the scene of a rather awkward dinner party (yes, more uncomfortable than the infamous The Office dinner party) of old friends. The party is hosted by the ex-wife of one of the invited guests. Their history is complicated by the fact that they had a child together who died.
Well, as the dinner goes on, he starts to realize that there is something weird about the host and the other invited couple, and is paranoid because of his own delusions. But is he wrong?
4. Widows (2018)
Windows is a great movie at least because of its cast, which includes Viola Davis, Colin Farrell, Liam Neeson, and Michelle Rodriguez. But of course, that's not enough to make a good movie, you also need a complicated plot to keep viewers glued to their screens. The suspenseful thriller follows four women who are left without their husbands after a big robbery goes wrong. Now they are on the verge of completing their mission.
5. Nocturnal Animals (2016)
Nocturnal Animals is a movie that is a story within a story. The present day shows us a rich owner of a successful LA art gallery, Susan, and her wealthy ideal life that comes crashing down after she receives a manuscript of a novel written by her ex-husband Edward. The main characters are played by Amy Adams and Jake Gyllenhaal.
As Susan reads the novel, she begins to realize how close it is to her real life. Although she is now married to another man, she knows that he is cheating on her, so the violent novel just absorbs all her feelings. The movie is a really dark, emotionally devastating psychological thriller that will leave you in deep thought after the end.
6. Frailty (2001)
This Matthew McConaughey movie is an unfairly sidelined gem among other significant projects of the actor. The gritty, action-packed thriller follows his character, Fenton, as he comes to the police station to reveal his brother is a killer.
The plot is non-linear, jumping back and forth between the present and past story of the two boys raised by a serial killer. The movie is disturbing and suspenseful, building up to a huge twist at the end.
7. No Good Deed (2014)
The movie stars Idris Elba as a man who was sentenced to 15 years for manslaughter. After five years in prison, he had a parole hearing where he was denied release, so while being transported back to prison, he killed the officers and escaped.
He then showed up at a woman's house when she was alone with her children and terrorized her. The movie was hardly criticized for the not very unique plot, but it was a success at the box office. And you won't be disappointed with the performances of the actors.
8. The Brave One (2007)
Jodie Foster's acting skills are highly praised in such classics as The Silence of the Lambs and Panic Room, but she also has a very memorable role in The Brave One, which is unfortunately underrated. This movie is basically a revenge thriller, but there are several plot twists that will leave you gasping in shock.
Foster's character, Erica, embarks on a mission of revenge that she is unlikely to survive after the brutal attack in which she loses her husband.
9. Burning (2018)
Of course, this list wouldn't be complete without a South Korean drama, and Burning is one of the most underrated thrillers in the genre. The story revolves around Jong-su, who is heartbroken when his girlfriend Hae-mi returns from a trip with a new love interest.
However, after a while she disappears under suspicious circumstances and Jong-su decides to find her. It's the kind of movie where you think you know the story, but the shocking twist will leave you speechless.
10. Wind River (2017)
Wind River is a movie that has a mysterious murder at its core. It happened near a Native American reservation, so a wildlife officer and an FBI agent start investigating to find out who is responsible for the death of a young woman. However, they find themselves in the middle of a dangerous ring of violence.
The movie has a steady pace that keeps the audience engaged until the end, leaving a lasting effect with its chilling storyline and emotionally provocative themes.