3 Bollywood Action Gems We'd Rather Watch Instead of Whatever's Going on With Marvel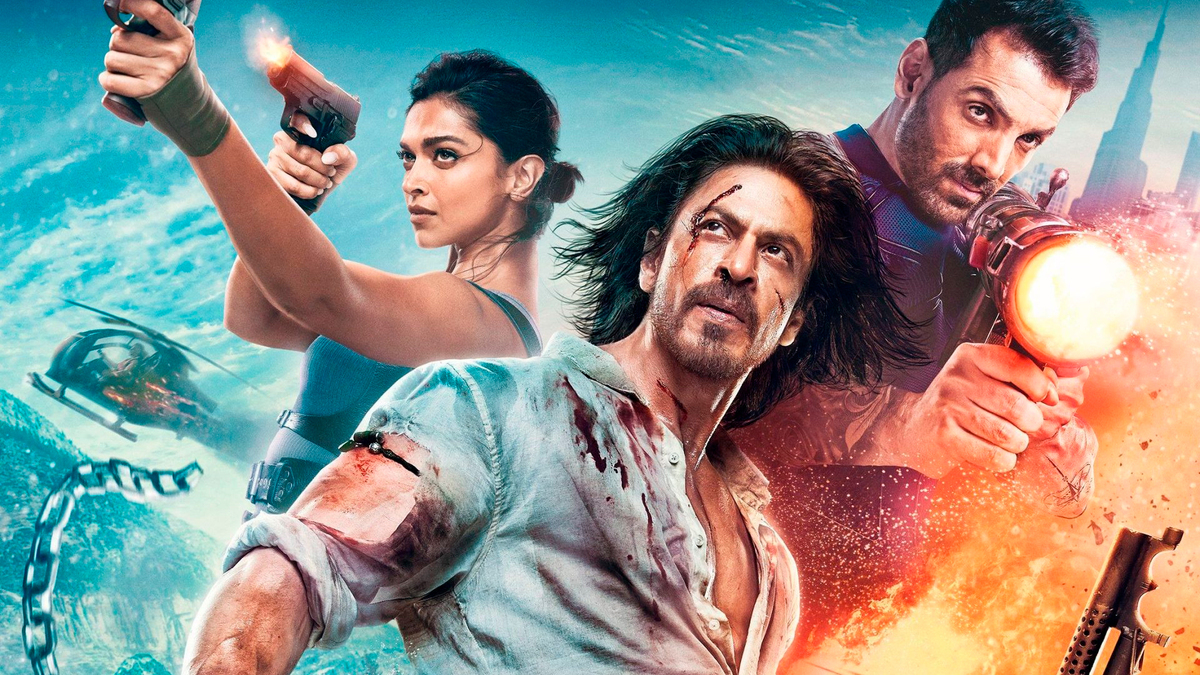 We bet you'll be blown away!
Action movies are probably the genre that will never grow old with audiences. The desire to be transported to a world where heroes exist and justice and truth always triumphs is always there.
Over the years, Hollywood has given us many movies with our favorite actors playing heroes. Marvel Studios alone has introduced us to enough heroes to last a lifetime, even though the MCU may or may not be facing a creative crisis right now (at least that's what fans believe is going on).
But the action movies that Bollywood makes are just different. For the last half century, the industry has focused on the genre and developed a unique style of filmmaking that you cannot find anywhere else.
Yes, sometimes Indian filmmakers go overboard to create something super unrealistic that later ends up in memes... But hey, even that proves that their style is just incompatible.
So if you want to give yourself a break from superhero capes and Tom Cruise's stunts, start with these three Bollywood gems.
1. Sholay (1975)
This movie is a classic Bollywood masterpiece. Created by one of India's greatest directors, Ramesh Sippy, it has not only stood the test of time, but is still one of the most re-watched movies many years after its release.
Everything about this movie is extraordinary, starting with the cast and ending with all the plot twists. The story revolves around two former convicts who are hired by the police to help them catch the movie's villain, Gabbar Singh.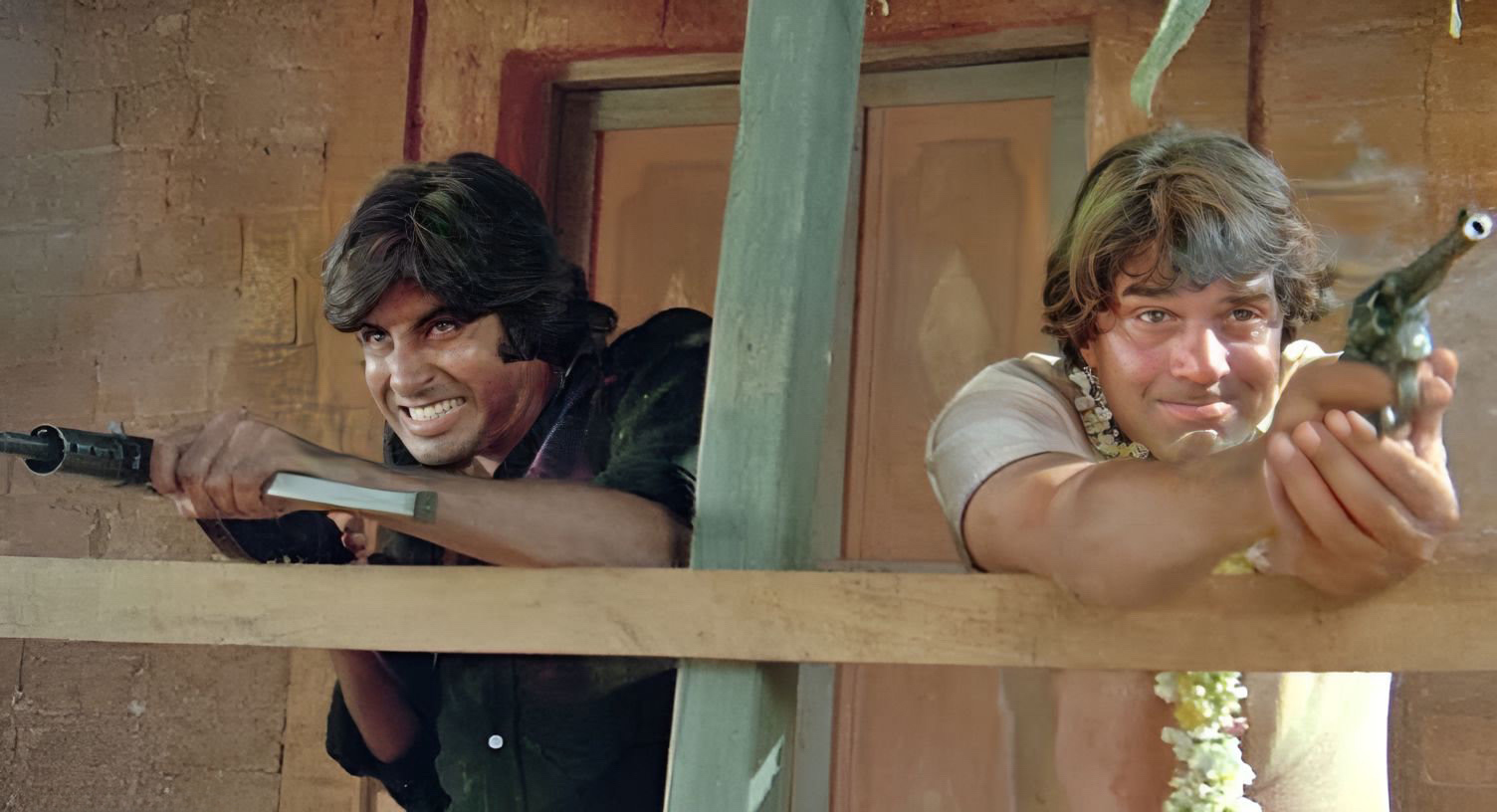 The two protagonists are played by phenomenal actors Dharmendra and Amitabh Bachchan, probably the most recognizable film duo of the time.
Of course, like any Indian movie, even a true action story like this has room for romance. And that's where the most amazing actress Hema Malini comes in, portraying this adorable Basanti character, who is even willing to dance on the broken glass to save her lover. Steve Rogers and Peggy Carter could never…
2. Don: The Chase Begins Again (2006)
This movie is a remake of 1978 Don with Amitabh Bachchan and Zeenat Amannas the main stars. The director Farhan Akhtar decided to recreate the iconic movie with a no less star-studded cast.
The 2006 movie featured Shah Rukh Khan, Priyanka Chopra Jonas, Arjun Rampal, Kareena Kapoor Khan, and Boman Irani. Well, if that's not a recipe for success then we don't know what is.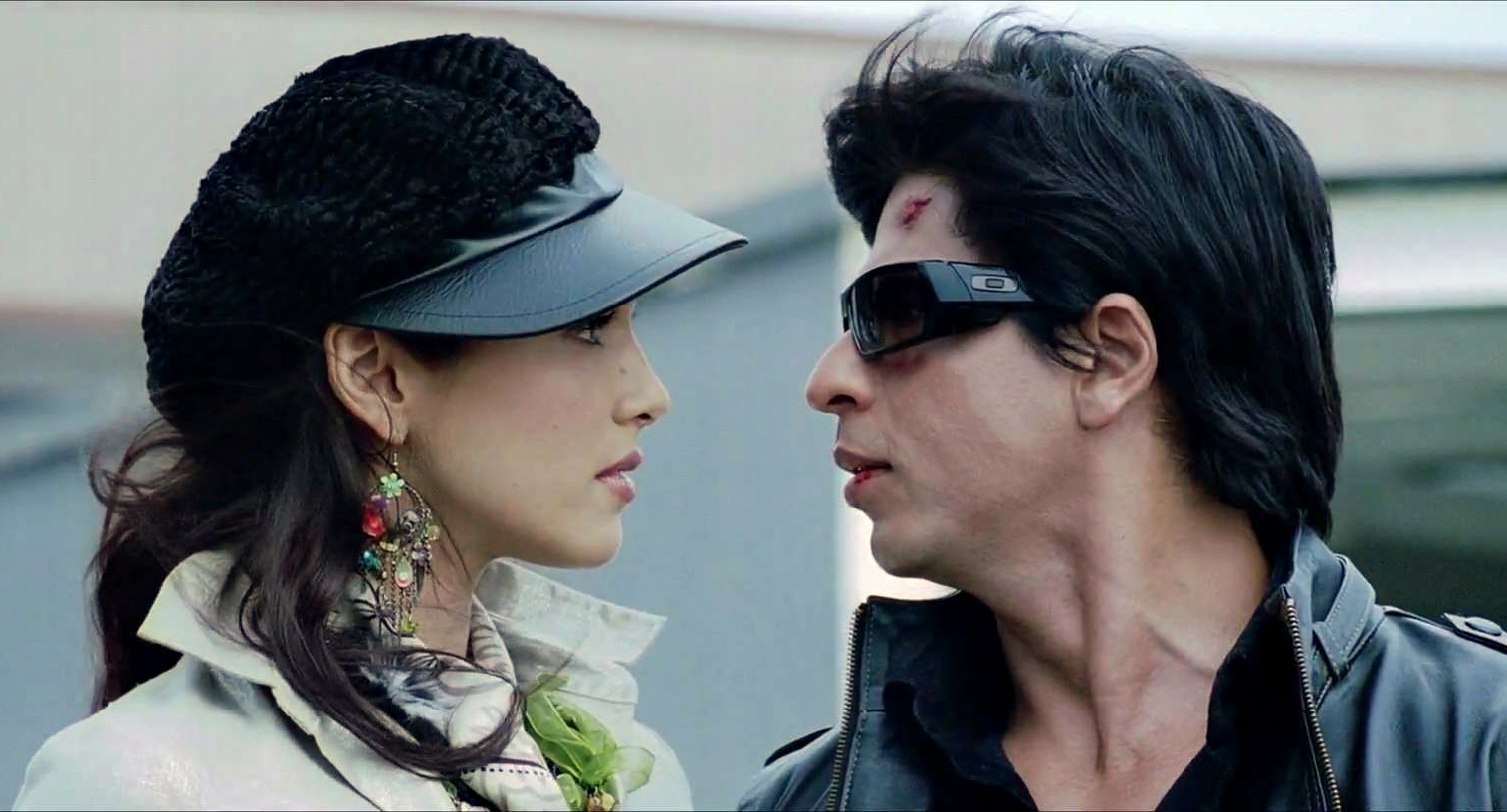 Of course, the role of Don was given to the one and only Shah Rukh Khan, but the arc of his character is more twisted than you might expect. Unfortunately, he gets injured in Kuala Lumpur and falls into a coma.
So the police commissioner Vijay comes up with a highly inventive method to take down his gang. He finds Don's doppelganger and adds him to the gang. And here's when the action starts…but hey, no spoilers.
3. Pathaan (2023)
One of the latest Shah Rukh Khan movies that was a total box office success. Khan plays an ex-agent named Pathaan who is on a mission to take down another former agent who is determined to unleash a deadly virus on the masses... for his own reasons.
The movie also stars several A-list Indian actors like John Abraham and Deepika Padukone. It is also an example of great modern action, filled with many blood-pumping scenes and rich chemistry between the characters.
So, MCU Phase Five, you say?