3 Celebs Who Ended Up Red-Faced When They Didn't Recognize Another Celeb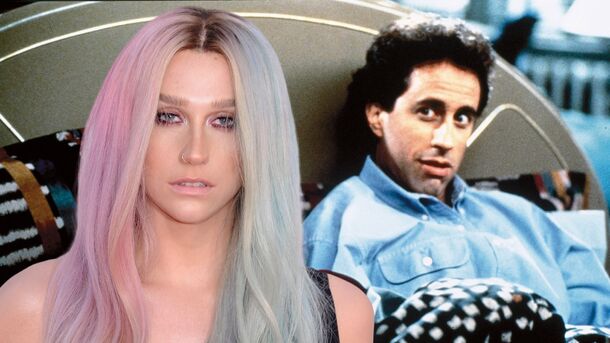 If you have ever felt stupid for not knowing the person your friends are talking about, don't!
At least, you did not meet this person face-to-face and made a fool of yourself. Here are some celebs' stories to make you feel better! Nobody is perfect, after all…
Zach Woods Once Wished Elon Musk to Make It in Tech
Our favorite Gabe Lewis from The Office has Gabe-d up in real life. He once thought that Elon Musk was a fan of his.
At one of the premieres of Silicon Valley, the show about a tech startup (ironically), Zach was offered to meet Elon but did not know who he was, so he just assumed it was one of his fans.
During the exchange, he went on to ask Musk if he worked in tech and even wished him good luck in this "competitive industry."
We bet Zach has brushed up on his tech giants since then…
Kesha Got Humbled When Jerry Seinfeld Refused Her a Hug
On the red carpet at the David Lynch Foundation's National Night of Laughter and Song, comedian Jerry Seinfeld was being interviewed when famous singer Kesha came up to him and asked for a hug.
He awkwardly turned her down three times, apparently not realizing who she was. The whole interaction instantly became a meme. The only conclusion to be drawn here is this – boy, Kesha can be persistent!
Later on, Seinfeld explained that he really had no idea who Kesha was and that it was his personal rule not to hug strangers. No shame, Jerry, post-pandemic it actually makes even more sense than before!
Ed O'Neill Couldn't Look Grumpier in His Picture with Britney Spears
Modern Family 's Ed O'Neill was asked to pose for a picture by a fan, or so he thought.
The actor was at the LAX just waiting for his flight, being bored and frustrated with airports as one usually is, when Britney got starstruck and politely asked for a picture.
She told O'Neill that he was her "favorite on the show", to which the established actor quipped that he was "the only one here." A bulletproof response indeed.
Ed later found out from his manager that he had met Britney Spears without knowing it. His daughter later called him a "moron" (understandably so) but the actor did apologize for his grumpy expression in the picture. We get it, Ed!