5 Action Movies That Turned Out To Be Full-On Slashers
These cinematic gems blurred the lines between two genres and made them into one.
Since action movies and slashers are polar opposites, you might think they have nothing in common. But there have been instances when action movies have taken an unexpected turn into the territory of slashers, mixing adrenaline-pumping action with brutal and suspenseful horror elements.
Here are 5 times when action movies turned out to be more about suspense and massacre than fights and guns.
Death Proof (2007)
Quentin Tarantino's black comedy starts out as a dialog-driven action movie, but in the second half, it jumps right into the slasher genre. The film takes on a whole new tone as Kurt Russell's stuntman Mike transforms from a mysterious figure to a sadistic killer who uses his car to brutally murder his victims.
John Wick (2014 — 2023)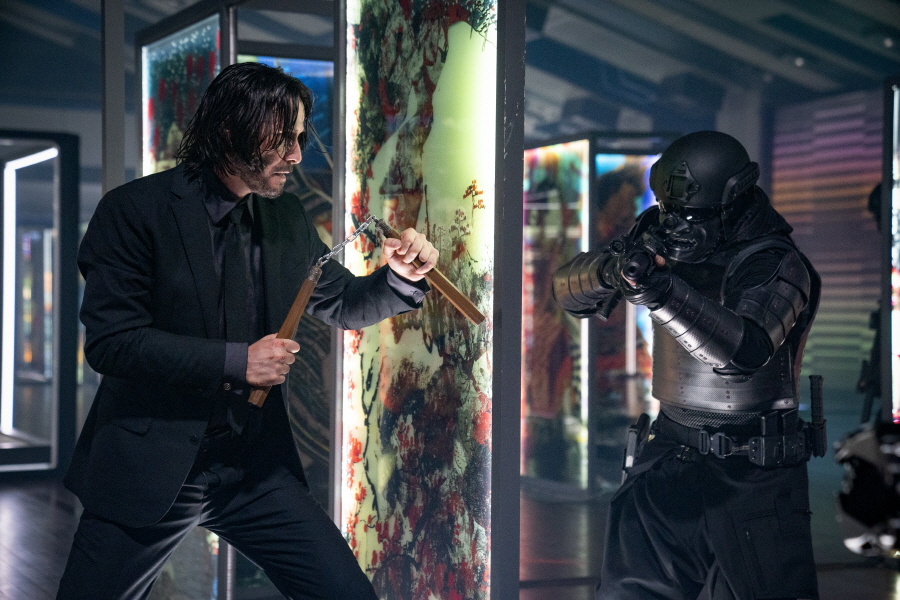 Known for its stylish action and intricate world-building, this four-chapter franchise follows Keanu Reeves and his character John Wick, aka Baba Yaga, on the verge of revenge. As the Boogeyman himself, Wick is an unstoppable force that is bound to wreak havoc wherever he goes.
Similar to any slasher movie, the audience follows the main character's quest for revenge against the wrongdoers.
Predator (1987)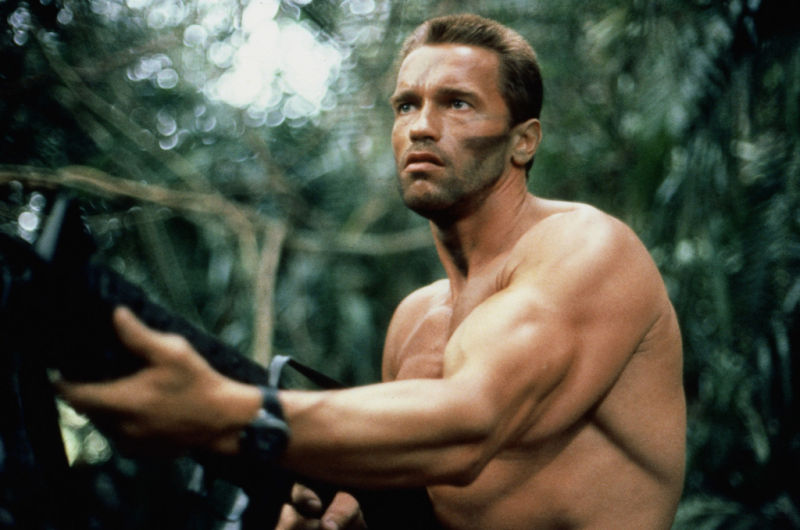 In John McTiernan's original Predator, the structure of the film parallels the vibe of slasher films like Friday the 13th and 80s action movies. As the main characters face isolation and a hidden threat emerging in one-on-one fights, Schwarzenegger's Dutch becomes the ultimate antagonist, reminiscent of any Final Girl facing off against her stalker. Unlike typical slashers, McTiernan's work adds combat and sci-fi elements that set it apart from the norm.
Hot Fuzz (2007)
While not presented as a slasher, this British film, directed by Edgar Wright and starring Simon Pegg and Nick Frost, is a humorous parody for action and horror. The story follows an experienced police officer who is transferred to a seemingly peaceful village, only to uncover a dark conspiracy beneath the surface.
With its eerie mystery, the film quickly transforms from a crime thriller to a typical small-town slasher story.
From Dusk Till Dawn (1996)
Directed by Robert Rodriguez and screenplay by Quentin Tarantino, this iconic movie mixes action and horror genres. Starting as a crime action movie but taking a sharp turn into vampire horror, the film's abrupt genre shift, from a bank robbery thriller to a bloody battle against bloodthirsty vampires, is one of the best genre mixes in one movie in Hollywood.