5 Great Cyberpunk Movies for That Hi-Tech, Lo-Life Fix After Phantom Liberty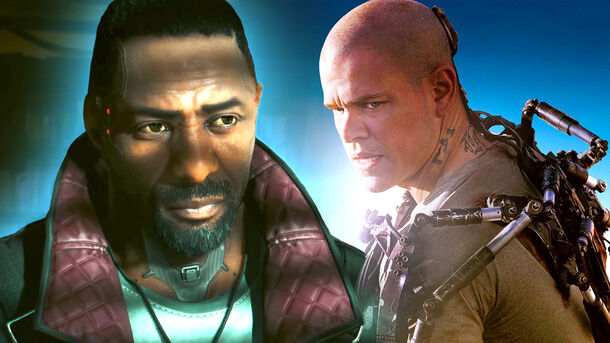 Does your brain still ache for more after completing Cyberpunk 2077 and its latest DLC? We've put together a shortlist of phenomenal cyberpunk movies to scratch your itch.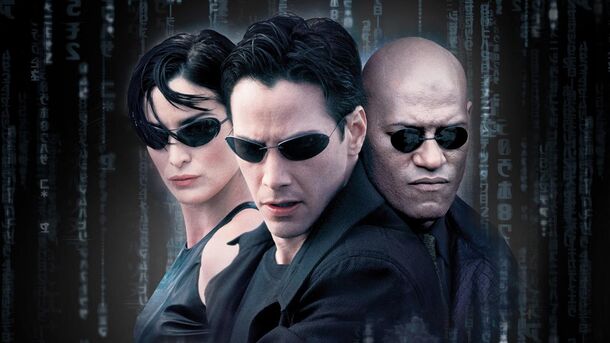 There's nothing quite like reliving Neo's journey in the cult classic movie series by the Wachowskis. Keanu Reeves is great in his most iconic role, and it is but a true pleasure to watch him fight his way to liberate the people from an evil corporation's captivity. The original trilogy is a must-watch; the latest movie…well, not so much.
While The Matrix can't be called anything but cyberpunk, it's quite different from the CDPR Project Red game in terms of both its plot and overall setting. While it may not be as similar to Cyberpunk 2077 as the other movies on our list, it's still an absolute genre classic and is more than worth your time even on the tenth rewatch.
4. Dredd (2012)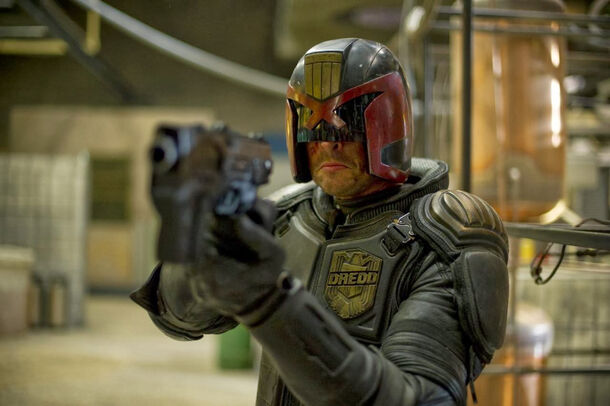 The latest adaptation of Dredd made staying true to the original its life goal, and even though it sacrificed the box office, the end results turned out phenomenal. Dredd features a properly dark and brutal world and follows the titular character with the same traits. Just make sure to boot the 2012 version, not the Stallone one. Duh.
Way closer to the world of Cyberpunk 2077 in its essence, Dredd does an outstanding job of immersing its viewers into the grim reality of a classic hi-tech, lo-life world. Mega-City One at times reminds you of Night City, and for some of you, Dredd might even perfectly reflect your V. Tune in and enjoy the cyber-darkness!
3. Elysium (2013)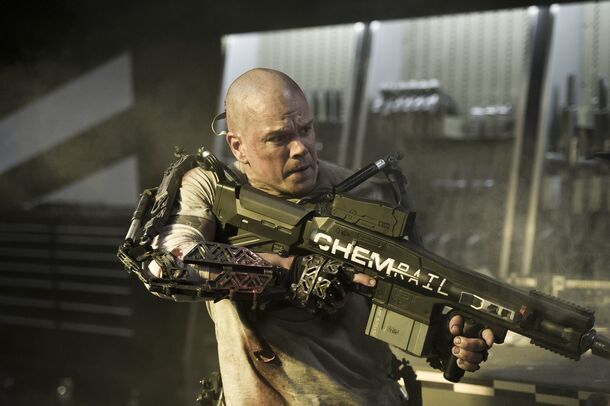 Often overlooked for no good reason, Elysium is an original take on the world of the near future where the common folk are infinitely poor and separated from the infinitely rich 1% who prefer their technologically advanced orbit station to the company of the commoners. Sure thing, Matt Damon is trying to get to the latter.
The world of Elysium is quite reminiscent of that of Cyberpunk 2077 in more ways than one, and even the main character is largely motivated by the same ambition as V: saving his life. For that, he needs to get to the resources of the 1% and survive the hunt called on him — reminds you of your own Night City adventures, right?
2. Blade Runner (1982)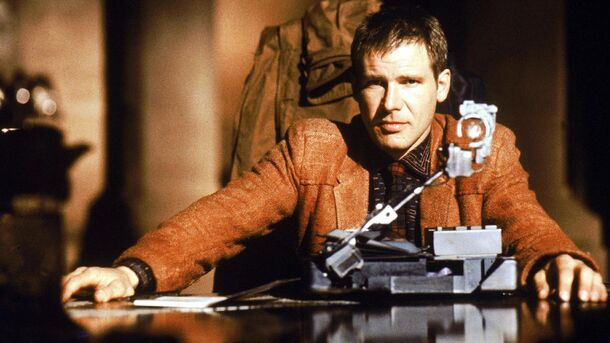 The absolute cult classic of the genre, Blade Runner with Harrison Ford is every cyberpunk's favorite movie; the later sequel, Blade Runner 2049, is not lagging far behind in any way. Both the movies have a fantastic grim and hopeless atmosphere which is exactly what we're all expecting from a hi-tech, lo-life setting, aren't we?
The Blade Runner movies have sentient androids instead of rogue AIs, but that's pretty much the same thing when people are terrified of their own technologies. The setting of Blade Runner will likely take you back to Cyberpunk 2077, and you're bound to recognize yourself — sorry, V — in the sequel's depressed Ryan Gosling.
1. Altered Carbon (2018)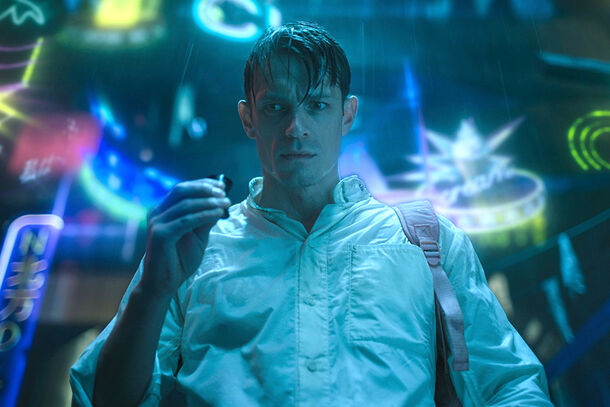 Okay, this one's not a movie but a TV show. So what? It's probably as close as you can get to Night City in a live-action adaptation, and you'll get stuck in the world of Altered Carbon. It has everything a great cyberpunk project needs: desperation, an insane wealth gap, advanced technology, alternative religion, and an intense plot.
After enduring the sensory overload of the first episode, you'll be immediately taken back to the Peralez quest line as you follow a grim mercenary hired as a PI with benefits by a model 1% family. Altered Carbon does not simply scratch the Cyberpunk 2077-induced itch: the show removes it completely and then returns it ten times worse when your binge-watch is over.