5 Great Movies Mike Flanagan Himself Rated 5 Stars on Letterboxd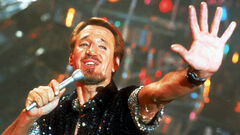 Let's take a look at what the famous director likes.
Letterboxd can change your movie watching experience forever. Sometimes you can just wander through the lists and decide to see the best Japanese films of all time, even though your knowledge of Japanese cinema was previously only limited to Kurosawa.
Or you might stumble upon the profile of a famous director – we have all wished for a glimpse into the inner workings of famous filmmakers. Letterboxd now has Mike Flanagan, and we've rounded up five movies, but only the ones he gave five stars to, so you don't have to search for them for yourself.
1. All That Jazz
Director and choreographer Bob Fosse is best known as a reformer of the musical, a conservative and mostly lighthearted genre. His All This Jazz tells the story of Joe Gideon's creative career, his relationships with women, particularly his ex-wife Audrey and daughter Michelle, and portrays him as a self-centered workaholic.
Flanagan has called this movie one of the greatest and the one without equal, and after such a comment, this flick is a must-see.
2. Sing Street
A musical comedy about a boy from Dublin who is transferred from an expensive private school to a free one, where he makes new friends and meets a girl who seems to have stepped off the cover of a music magazine. To impress her, he forms his own music band.
Mike Flanagan has seen this movie four times, so we mere mortals have to see it at least once.
3. The Artifice Girl
Three people are sitting in a small room: Gareth and two Secret Service agents. Gareth is suspected of distributing explicit photos and videos of minors. It quickly becomes clear that the suspicions are not only unfounded, but quite the opposite – the young man himself identifies pedophiles in online chats and transmits data about the molesters to the relevant authorities. But for some reason he hides it very carefully.
Mike Flanagan says you should watch it and recommend it to five friends. So, we guess, you should just do what he says. Who are we to argue with Mike Flanagan?
4. Searching for Bobby Fischer
Josh Waitzkin, like all American boys, loved baseball, but once found himself at the chessboard and immediately won the game against his father. It soon becomes clear that he has truly unique abilities. His parents hire a famous chess teacher, Bruce Pandolfini, in the hope that he will turn their boy into another Bobby Fischer.
According to Flanagan, this is one of the best films about balance, competition, talent, and decency.
5. RRR
The movie is set in the 1920s and revolves around two freedom fighters from the British Raj, Alluri Sitarama Raju and Komaram Bheem. RRR stands for Roudram Ranam Rudhiram, which translates to Fierce, Death, Blood.
RRR became the first Telugu film to be nominated for the Golden Globe Award for Best Foreign Language Film. The movie won an Oscar for Best Original Song, Naatu Naatu, becoming the first Indian and Asian song to win in this category.
And this is one of the most fantastic theatrical experiences Mike Flanagan has ever had. So if you've always wanted to experience Indian cinema, but didn't know where to start, turn on RRR.