5 Great Movies That'll Take Up Over 3 Hours of Your Time (but You Won't Regret It)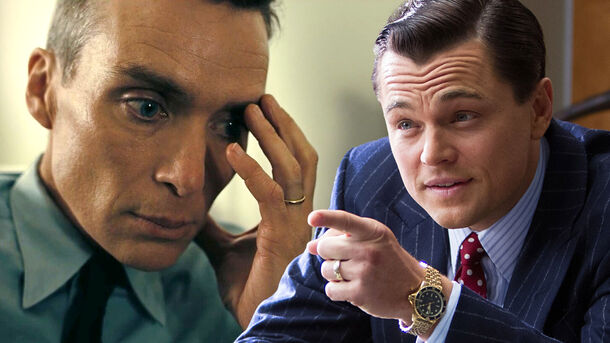 Many people don't like watching movies that last more than two hours, but we can guarantee that you'll be happy to spend even more watching these five movie gems.
Dances with Wolves (1990) — 3 hours 1 minute
If you've ever heard about Kevin Costner, then you know that this man loves himself a great dramatic Western movie. Dances with Wolves was his breakthrough outing as both a lead actor and a director and launched Costner into stardom, bringing him seven Academy Awards and well-deserved critical acclaim for this movie.
Dances with Wolves follows a lieutenant during the Civil War who was sent to a remote western outpost with no one but a Native American tribe for his neighbors. Over time, the lieutenant makes friends with the tribe and eventually leaves his life behind to join them. If you love the three-hour version, there's an extended four-hour cut, too!
The Green Mile (1999) — 3 hours 9 minutes
The second Stephen King novel adaptation by Frank Darabont, The Green Mile more than lived up to the audience's high expectations after the overwhelming success of The Shawshank Redemption. Despite being such a long film, it won over the hearts of viewers and critics alike and earned four Academy Award nominations.
When a no-nonsense death row corrections officer meets a kind-hearted black giant sentenced for the murder of two little girls he didn't commit, his world turns upside down. Shocked by the brutality of the American legal system, the officer grows close to the inmate. The finale of this perfectly paced three-hour-long journey will shatter your heart.
The Wolf of Wall Street (2013) — 3 hours
As unexciting as a movie about a stockbroker might sound, The Wolf of Wall Street overturned all expectations with its phenomenal fast-paced narrative, the thrill of the main character's greedy hunt for money, and the drama of his relationship with people. At the same time, this movie has quite a few comedic elements, too.
You won't even notice spending three hours before your screen, completely immersed in the high-stakes game of Wall Street and charmed by Leonardo DiCaprio's properly douche character and Margot Robbie's phenomenal big-screen debut performance. The Wolf of Wall Street became an instant classic for a reason!
The Irishman (2019) — 3 hours 29 minutes
As soon as you learn the cast of The Irishman, you already know it will be worth it: Robert De Niro, Al Pacino, and Joe Pesci unite to bring a multi-decade drama about the friendship and downfalls of a WWII veteran turned mafia hitman Frank Sheeran and a legendary American labor leader Jimmy Hoffa. It comes with de-aging tech!
Arguably Martin Scorsese's greatest picture to date, The Irishman maintains the perfect immersive pace for its entire three-and-a-half-hour-long run — and yes, it's also the director's longest picture. There's not much else to say about The Irishman: this gargantuan movie collected over 70 awards and more than 360 nominations!
Oppenheimer (2023) — 3 hours
One of the two biggest cinematic sensations of this year, Oppenheimer propelled dramatic movies to the next level and cemented, once again, Christopher Nolan 's place among the greatest film directors of all time. Dramatic, emotionally charged, and thoroughly revealing of human nature, this movie will leave you shaken.
Being a biographical drama about a physicist, Oppenheimer might not sound too exciting at first, but its storytelling and creative approach leave no room for boredom. Coupled with the outstanding cast featuring Cillian Murphy, Emily Blunt, Robert Downey Jr., and Matt Damon, it gives you the best atomic-fueled three-hour watch ever.