5 Steve Carell Projects to Watch If You Are Tired From The Office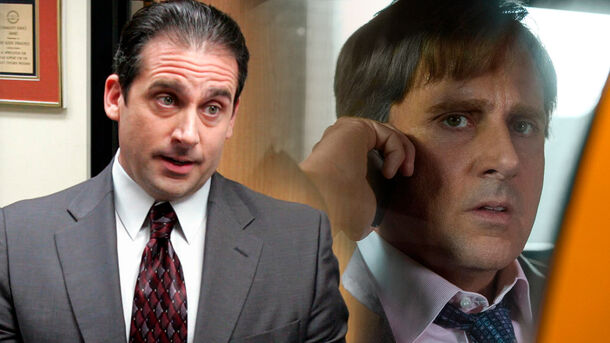 Although it's hard to believe this is even possible.
The Office rightfully holds a special place in many people's hearts. It has everything a comforting TV show should have, from a bunch of relatable characters prone to making very human mistakes to bizarre situations that only highlight their personalities.
The most outstanding of these, of course, is Michael Scott, portrayed by Steve Carell.
However, sometimes even the best shows can get a little repetitive. So if you want to shake things up a bit, but don't want to take the risk of watching something of inferior quality, check out these movies starring Steve Carell in a variety of incredible roles.
Crazy, Stupid, Love
This beautiful, funny, and romantic story of two very different men fighting to get the women they love is worth your time, even if you have seen it before. It is a perfect romantic comedy with a little deeper meaning. Plus, half of the movie stars Steve Carell opposite Ryan Gosling, and their chemistry is something you don't want to miss.
The Big Short
Once again, the movie is brilliant on its own, but it's the way Steve Carell interacts with his fellow actors that makes it so special for many. It may be hard at first to shake the impression that he is being sarcastic or ironic whenever he opens his mouth, but you will quickly get lost in the plot and be pleasantly surprised by his dramatic talent as well.
The 40-Year-Old Virgin
If you want to get a full experience of Steve Carell's comedy, the best thing you can watch is The 40-Year-Old Virgin. Not only did he portray the main character, Andy Stitzer, but he also co-wrote the movie. You can be sure of the quality of both the acting and the brilliant jokes throughout the movie.
Bruce Almighty
This is a classic that everyone has seen at least once in their life, but no matter how many times you've seen it, it's great to go back to it once in a while. Steve Carell's part in Bruce Almighty is relatively small, but it always makes you smile. There is also a slight resemblance to Michael Scott, which makes it even funnier.
Get Smart
There just aren't nearly enough funny and lighthearted action movies like this, and Get Smart, starring Steve Carell, Anne Hathaway, and Dwayne Johnson, deserves to be up there with hits like The Gentlemen. A great choice for anyone who enjoys a special agent story but doesn't take the genre too seriously.