5 Worst Live-Action Anime Adaptation Attempts Before Netflix's One Piece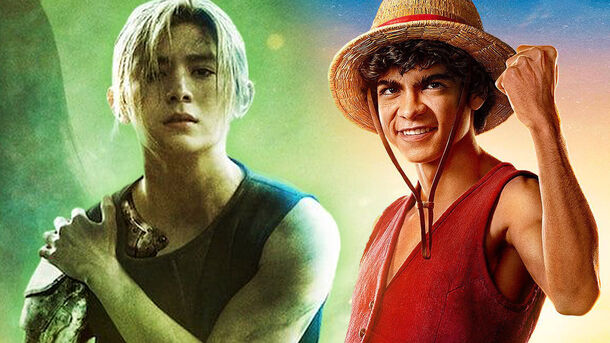 Turning an anime into a live-action is not a new idea, but one that constantly falls flat — like with these five attempts that were almost insulting to the fans!
5. Fullmetal Alchemist (2017)
Based on Hiromu Arakawa's manga series of the same name, this Fullmetal Alchemist live-action movie directed by Fumihiko Sori tried to pay its due to the source material by adapting not one but four volumes of the original manga. Despite that, the audience felt like the movie didn't quite rival the spectacle of the manga and the characters were butchered.
4. Death Note (2017)
Partially following Tsugumi Ohba and Takeshi Obata's manga of the same name, this adaptation by Adam Wingard tried to transfer the plot of the original story into American reality…and it worked out as well as you can imagine. From depriving Death Note of its authenticity to oversimplifying the plot and characters' motivations, this movie messed it all up.
3. Bleach (2018)
Despite being received rather warmly, the live-action adaptation of Tite Kubo's manga series Bleach didn't quite live up to the expectations of the fans. Shinsuke Sato, the director of the movie, arguably fared better than others when it came to adapting the source material, but his movie, like others, got rid of many beloved and crucial elements of the manga.
2. Cowboy Bebop (2021)
Another American attempt at adapting an originally Japanese anime series, Cowboy Bebop went overboard on effects and editing — however, director Christopher Yost completely forgot about the importance of staying faithful to the source material. His live-action TV show was openly criticized by both the author of the original series and the audience, but the cast received praise.
1. Fullmetal Alchemist: The Final Alchemy (2022)
While the first part of Netflix 's Fullmetal Alchemist trilogy opened our list, the finale closes it. Just like the two previous installments, The Final Alchemy was largely bashed for cutting out crucial storylines, simplifying the plot, and throwing in too many questionable visual effects. We don't understand why this trilogy was even completed: the Fullmetal Alchemist fans hated it.