Adam Sandler's Controversial Movie Made Native Americans Walk Off the Set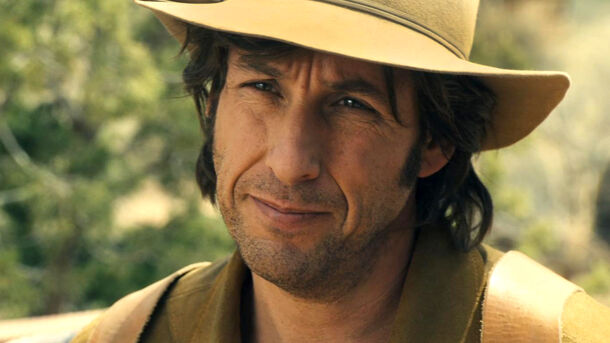 Imagine inviting honored guests to your party and then mocking them.
When Adam Sandler struck a groundbreaking deal with Netflix in 2015 to produce and star in original films, it was a move that many found perplexing. Fast forward, and Sandler's gamble has paid off, with the streaming giant serving as a home for a variety of his projects, from the animated family film Leo to his daughter's burgeoning acting career in You Are So Not Invited To My Bat Mitzvah.
Sandler's Netflix journey got off to a rocky start, however, courtesy of The Ridiculous 6, which sparked a unique relationship between the actor and one of the most successful streaming platforms but also resulted in some bad promotion.
Directed by Frank Coraci, the 2015 film attempted to comedically parody classic westerns with a star-studded cast, including Adam Sandler himself, Taylor Lautner, Luke Wilson, Rob Schneider, and Nick Nolte.
The Ridiculous 6 follows the story of Sandler's Tommy "White Knife" Stockburn as he searches for his long-lost outlaw father. Along the way, he meets five half-brothers, each from a different mother, but with a common father, and together, this odd band of brothers embark on an adventurous journey through the Wild West, facing off against bandits, outlaws, and various challenges.
While the film was intended to parody Western tropes, it became controversial for how it portrayed Native American culture. Several jokes and depictions in the film offended Native American actors involved in the project, leading to protests and walkouts during production.
Loren Anthony, a member of the Navajo Nation, and Allison Young, a film student, were among those who walked off the set after finding the film to be lacking in sensitivity. Anthony, who was initially convinced the film wasn't racist, found the stereotypes demeaning, especially the characters named Beaver's Breath and No Bra.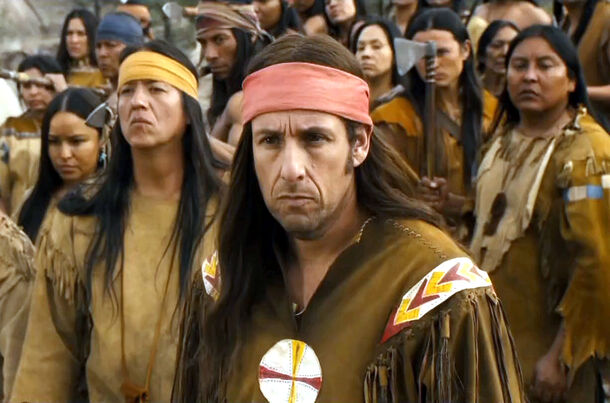 Young, too, felt conflicted, and when she voiced her concerns, the producers dismissed her sensitivities, letting her know that she could leave if she was not satisfied. While the controversy has cast a shadow over The Ridiculous 6, it hasn't done much to deter viewers (via The Guardian).
After Netflix defended the film, calling it a parody of Western movies and the stereotypes they perpetuate, The Ridiculous 6 debuted to record-breaking numbers, making it Netflix's most-watched new release title and setting the stage for future collaborations with Hollywood's King of Comedy.
Do you find The Ridiculous 6 offensive?
Source: The Guardian