Anne Hathaway's New Movie Offers a Much-Needed Twist on Age Gaps in Rom-Coms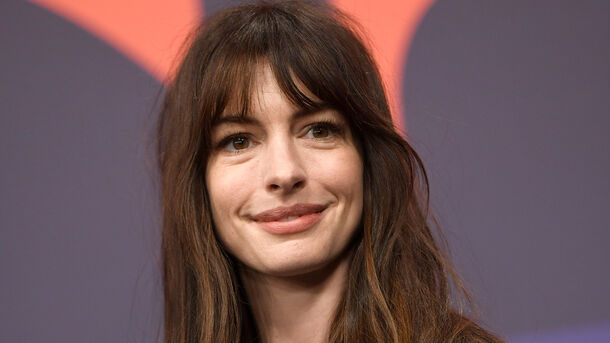 Controversy just makes it all funnier, right?
Probably the only genre that will never be out of trend among the viewers is romantic comedy. Everybody watches them, even if they publicly humiliate you for loving Notting Hill or Bridget Jones's Diary.
The industry is full of perfect romances that give you everything you need: the flawless couple, a romantic setting, a slight obstacle to overcome in order to live happily ever after, and voila – we have another movie to watch alone at night and dream about our prince.
Still, new comedies continue to invade the industry, but the difference is that the newest ones are choosing to tackle some of the most controversial topics. For example, we are seeing more stories with LGBTQ+ characters. Or in the case of Anne Hathaway's new romance, the age gap love story is right there in the center.
The Idea of You follows 40-year-old single mom Sophie, played by Hathaway, who takes her daughter to Coachella only to find the love of her life. A romance with 24-year-old musician Hayes, portrayed by none other than Nicholas Galitzine, is something she didn't expect would happen.
Directed by Michael Showalter, The Idea of You wants to celebrate women who are not afraid to take control over their lives and fall in love, no matter their age. This can come with a lot of obstacles, sure. There's society you have to please, the moral image of a 40-year old you have to handle, and just so much more.
So the main idea of the movie is to show people that there's nothing wrong with trying to find yourself or your love at 40.
Hathaway is known for being one of the most versatile actresses in Hollywood, so seeing her portray a female character on a journey of self-discovery will be quite impressive for viewers.
The movie comes out at some point in 2023, although the exact release date is yet to be scheduled.