Best Advice Henry Cavill Ever Received Got Nothing to Do With Acting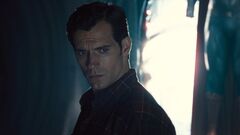 Well, actually it has something to do with acting, but only because it is so widely applicable. But what advice it is? Henry Cavill revealed it to us in his video interview with Chris Van Vliet.
As one of Henry Cavill 's best friend once said to him, "Love living. And life is for living."
Sounds a bit like a truism, but for a career man like Cavill, who must work hard just to keep himself in shape for his roles, and is constantly tempted to work harder, because prizes for working harder can be so considerable for a world-famous actor, not just getting by, but adding more millions to his account (Henry Cavill's net worth is estimated to be around $40-50 millions, see for example)?
Well, for a man like him, this must sound more profound than for most.
As Cavill explains, his work can be really tough and consuming – filming is often quite physically demanding for actors, never mind the effort required to, again, keep himself in shape – and he feels the need to prove himself in his work every day. But to do so properly, he needs to find the proper balance, where his work still remains enjoyable. Particularly after an acting career of more than 20 years.
That approach might explain why Cavill volunteered to play Geralt in the The Witcher TV series, a role that could be seen as below his pay grade at that time, as well as why he quit that series after the third season.
Cavill is a fan of The Witcher franchise, so he volunteered to play the main role that he was going to enjoy, and he quit the series, when deviations from the source material grew too great for him to enjoy it. Similarly, after Amazon Studios acquired the global rights to the Warhammer 40,000 franchise, Cavill was attached to star in it and to executive produce projects related to it, and the most likely reason why he sought that position is his love for WH40K.
And all in all, while that piece of advice may sound common and beaten, many truths sound like that, when laid out straightforwardly.