Best Bond Movie Ever? This Daniel Craig Hit, According to Survey
Daniel Craig can officially be considered as the most beloved Bond.
In the UK, William Hill Vegas conducted a survey to find out which Bond movie the public thought was the best. Predictably, Daniel Craig 's Skyfall came out on top with an impressive 17.5% of the vote. Sean Connery's Goldfinger came in second with 8.5%, and another Daniel Craig movie No Time to Die rounded out the top three with 7%.
In 2012, Skyfall, the third Bond movie starring Daniel Craig and directed by Sam Mendes, premiered in London.
After boring Quantum of Solace, the viewers feared that Agent 007 could no longer be the main character of modern action films, and that the time of super spies was over, but a miracle happened – Skyfall touched the souls of viewers in such a way that the audience undoubtedly spent more than a billion dollars to see the new adventures of James Bond.
There is a peculiar third film rule in Bond franchise – the third movie for each of the Bond actors becomes the most distinctive and generally sets the highest bar for what has been done and what should be aimed at in the future.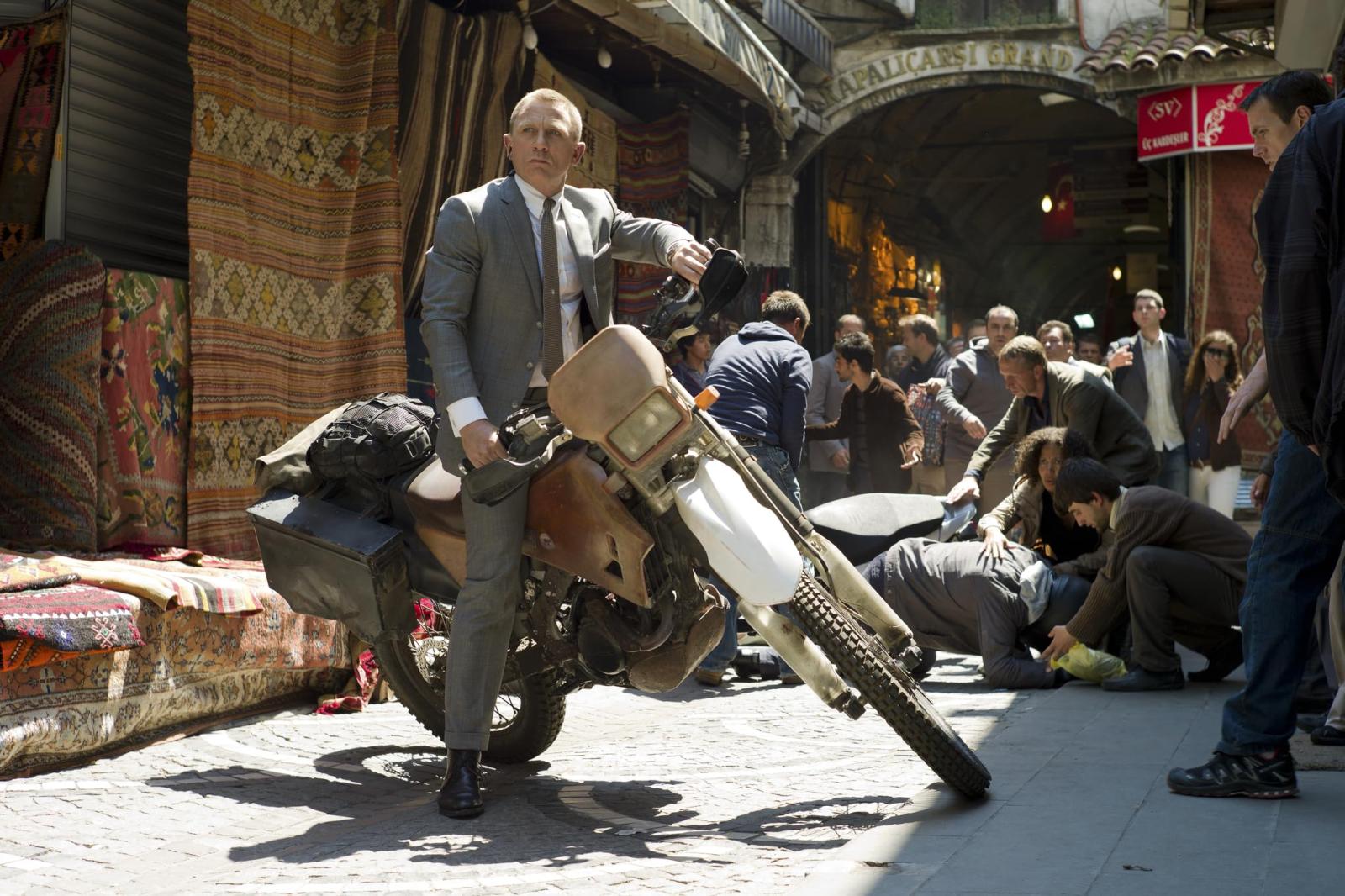 Sean Connery's Goldfinger, Roger Moore's The Spy Who Loved Me, Pierce Brosnan 's The World Is Not Enough, and Daniel Craig's Skyfall have undoubtedly become milestones in the franchise.
Now, one of these third movies is considered the best by the viewers. But why?
Skyfall features a charismatic villain whose appearance and name instantly became iconic. It delves into the origins of Bond's character and worldview – through his return to the family estate, we learn even more about the spy's childhood and youth than we even should.
Mendes' movie is the quintessence of Bond, not even of the Craig era, but of the entire era of the modern spy thriller.
There is no way to predict what the new Agent 007 will be like, as different reports suggest different actors – from Aaron Taylor-Johnson and Henry Cavill to Idris Elba.
One thing is for sure, fans will have to wait for the third installment of the new Bond – it will definitely be the best. Connery, Moore, Brosnan and Craig are the best proof.
Source: William Hill Vegas (via Screenrant) https://screenrant.com/james-bond-best-movie-survey-skyfall/