Caraxes Roar is The Best Thing About 'House of the Dragon', According to Reddit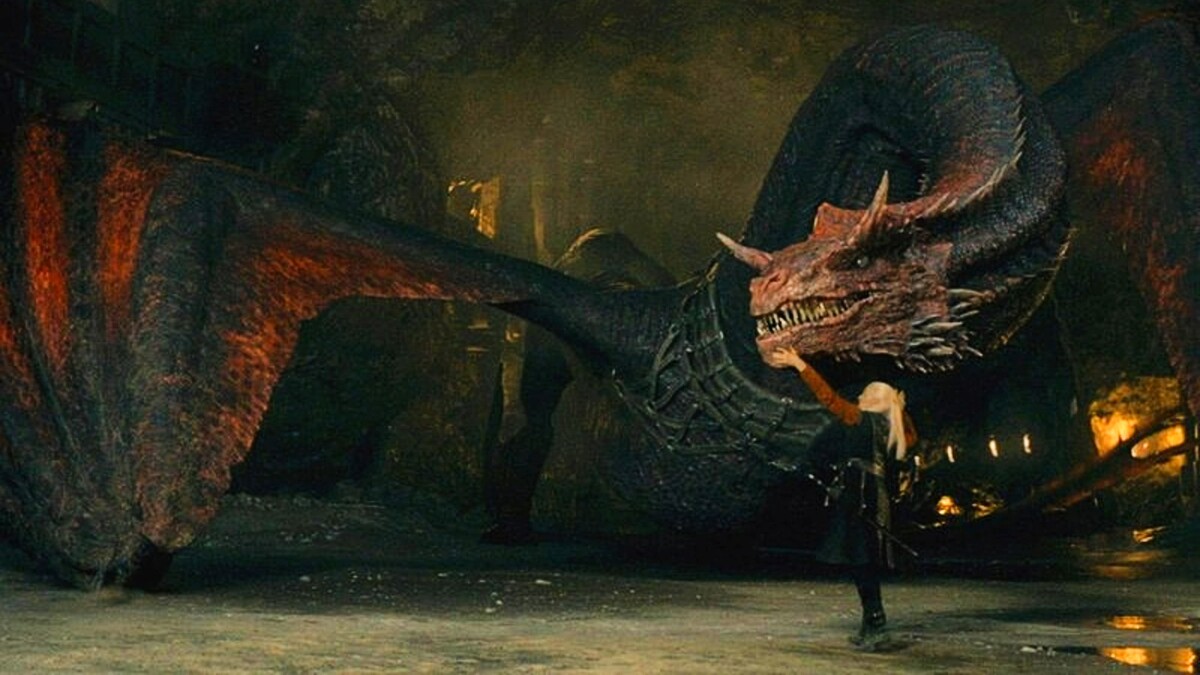 Where do we sign up for this dragon's personal fandom?
If you're watching 'House of the Dragon ' less for the people and more for the dragons – we totally understand. As does Reddit.
Two episodes in, fans seem to be falling in love with the true stars of the show – the fire-breathers owned by the Targaryen family, even though we have only seen two of them, Caraxes and Syrax. The latter is ridden by Rhaenyra Targaryen, and Caraxes is the dragon of her uncle Daemon. Currently, it seems that he is the one stealing most of the hearts.
A serpent-like dragon, Caraxes does not only have a signature design, but also a unique roar. It also seems to be the most enchanting thing for his fans – especially the way it resonates with his look.
"I loved that Caraxes shrieks instead of roars. Really gives it a unique vibe to go with its unique appearance," one of the 'House of the Dragon' fans mused on Reddit.
Some people also think that Caraxes' roar is very much like the sound orcas produce – which is a bizarre but interesting choice for a dragon roar. In the books, Daemon's dragon is also known as a "blood wyrm" for his snake-like neck and back leg flaps. He certainly does not look like other dragons – which is why it's logical for him to also boast a unique roar.
"They're really doing Caraxes justice. That sound was so guttural, perfect for some dragon worm monster hybrid. The dark red of his scales should set up the perfect contrast to bright red Meleys, if we see her." – /EmbizzleMyNizzle
The design of the dragons is undoubtedly one of the show's strengths, with fans praising the way the showrunners put effort into making sure that every dragon gets their own personality and looks. Even if you're no old-school fan who read 'Fire And Blood' several times, you will have no issues with distinguishing the dragons in the show.
'House of the Dragon': Is Caraxes Bigger Than Drogon?
Showrunner Miguel Sapochnik hinted that at least nine fire-breathers will appear in the first season of 'House of the Dragon'. So, who knows, maybe Caraxes will have to put some effort into keeping his place in fans' hearts!
'House of the Dragon' is currently streaming on HBO Max, with new episodes arriving every Sunday.