Ty Tennant, who portrayed young Aegon II Targaryen in HBO Max's House of the Dragon has been subject to the sweetest trolling you could ever imagine, and it came from his own father, David Tennant.
During a comic con in Wales, David held a poster that read "He's not that special" over Ty as the House of the Dragon star enjoyed a queue of fans craving to see him. David's gesture is a hilarious homage to what appears to be a family tradition now, and this tradition was started by Peter Davidson, David's father-in-law.
Like Tennant, Davidson also played the Time Lord in Doctor Who. Back in April, when David Tennant (also, ironically, at a comic con in Wales) welcomed a large queue of fans, Davidson stood in front of it with a placard that also read "He's not THAT special".
One HotD Plot Hole That Needs To Be Fixed ASAP In Season 2
David's wife Georgia shared a picture of her husband continuing the family tradition on social media.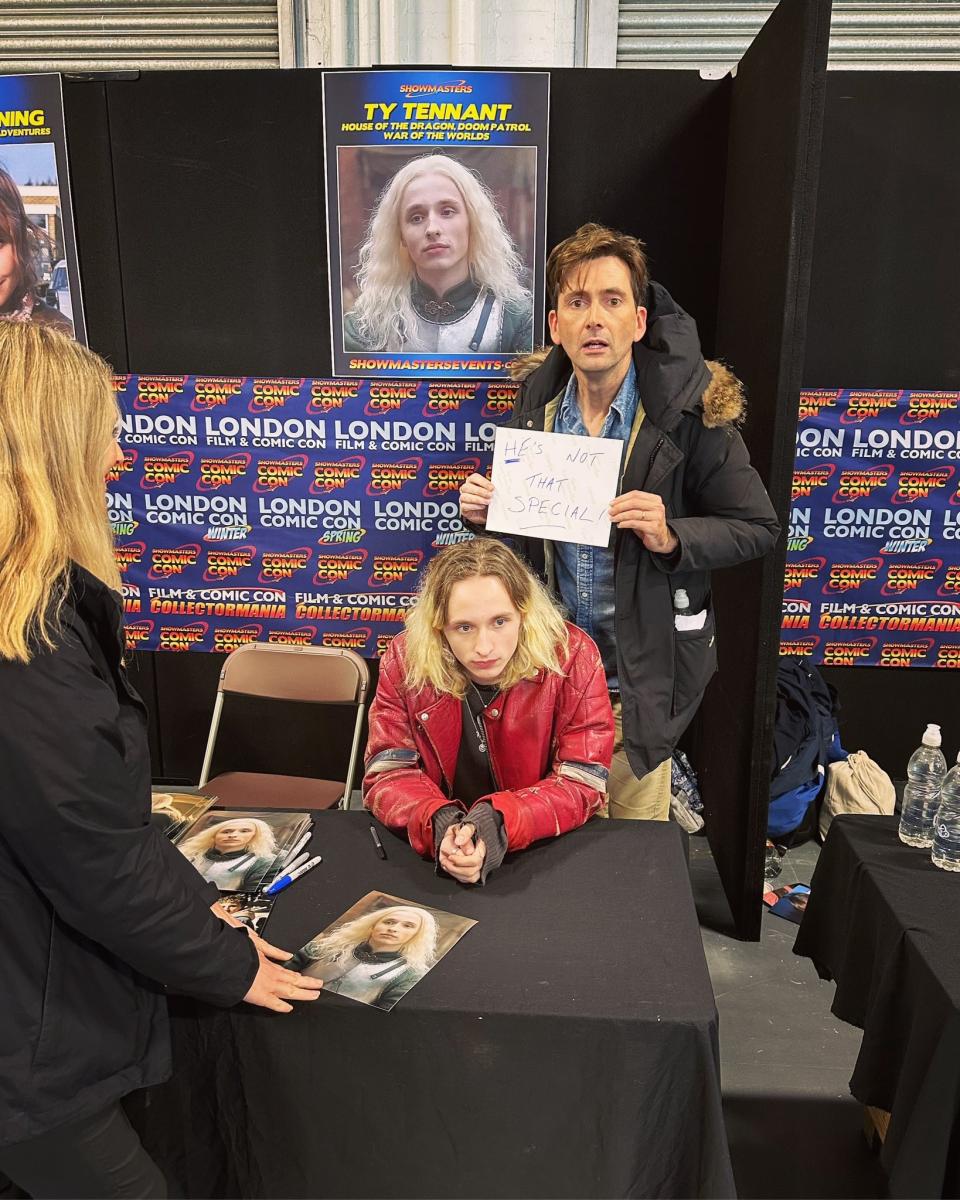 Now that a family joke has passed over to Ty Tennant, who appeared in two episodes of House of the Dragon, fans are absolutely enjoying it.
"'The Doctor married The Doctor's daughter and together they had a child who is The Doctor's daughter and starred together in The Doctor's daughter' is my favorite way to explain DW to new people," Twitter user JKPippa said, providing the best way to quickly break down the Tennant family tree for those who are confused.
While some fans joked that Ty had "big shoes to fill" with the number of Time Lords in his family, others quickly noted that the young actor was living up to the standard - after all, he is no less than a king in House of the Dragon... albeit in the future and with the help of a little usurpation.
Here's the List of All the Dragons Possibly Coming to HotD in Season 2
House of the Dragon is available to stream on HBO Max. Season 2 is scheduled to begin filming in early 2023, with a premiere date to be determined at a later date.