The latest Disney+ series just unveiled its first episode, but fans are already discussing the future of the Pakistani American superheroine, noticing a possible hint at the next big villain confronting Kamala Khan.
Iman Vellani launched her MCU career in quite a fashion, and thousands of fans have called her performance as the Avengers-obsessed heroine one of the best in recent Marvel Studios history. After only one episode, it's pretty hard to know where Kamala's journey will take her next, but recent rumors suggest that the main antagonists of the first season will be the little-known supervillain team Clan Destine. However, thanks to the first episode, replete with Easter eggs and Marvel references, it looks like fans already have an idea of a possible villain for season two.
In a scene where Kamala and her friend Bruno (Matt Lintz) sit carefree on a rooftop admiring the cozy New Jersey landscape, fans immediately noticed the 'Edison Electric' sign, which can only mean one thing – Thomas Edison, aka the Inventor, exists in the MCU and potentially could end up being a Big Baddie in season 2.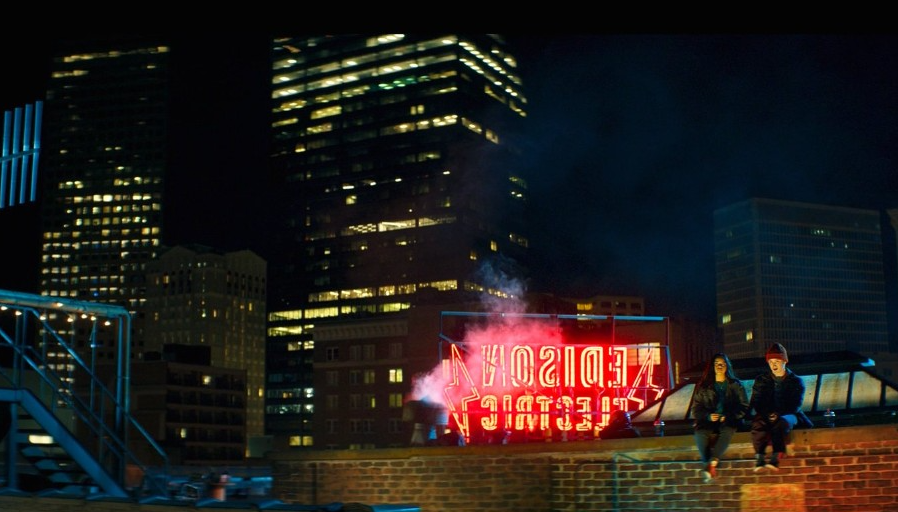 A massive parrot with Thomas Edison's cloned mind inside sounds like an absurd villain to be afraid of, but Ms. Marvel creator G. Willow Wilson managed to make him not only terrifying, but also extremely believable. In the original Marvel Comics, the Inventor set up his laboratory in an abandoned Jersey factory, using unsuspecting teenagers as lab rats for his inhumane experiments. The whole story is pretty grim, but with Khan's trademark charisma thrown into the mix, it was one of the most screen-worthy arcs of Miss Marvel.
But it remains an open question whether this sign is simply an Easter egg, included in the show to please loyal fans, or if it is a real hint that Edison will appear in the MCU. There are still five episodes left in the first season, and fans might get some more details about Edison's presence in Marvel's version of New Jersey in the weeks to come.