Fans Hope For Collab After Taylor Swift Wholeheartedly Supported Blackpink at VMA Awards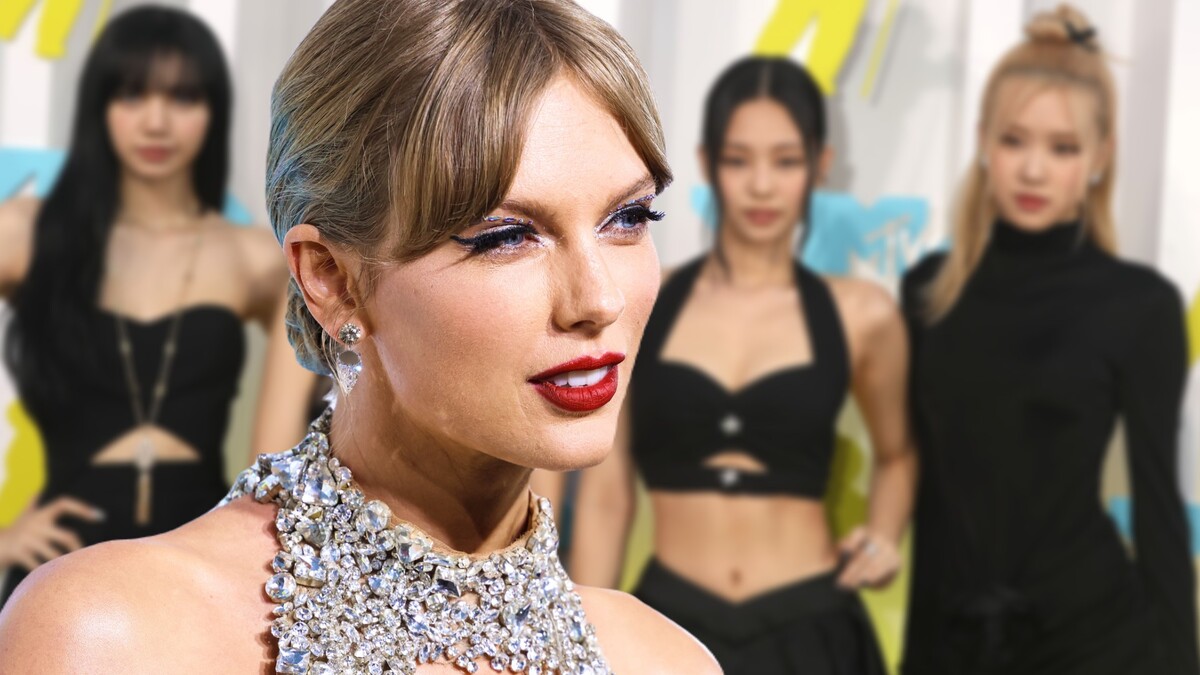 We love to see talented female artists referencing and encouraging each other.
The worldwide award ceremony MTV Video Music Awards 2022 was held in New Jersey, USA on August 28. While many K-pop artists became nominees in different VMA categories, Blackpink surely attracted a lot of attention during that day by winning both awards the group and its members were nominated for.
Blackpink's rapper Lisa won in the Best K-pop category with her song 'Lalisa', surpassing even BTS. Meanwhile the whole group took the Best Metaverse Performance award for their 'BLACKPINK – THE VIRTUAL' concert performed in a collaboration with PUBG.
Becoming the first K-pop female group to perform on MTV VMA, Blackpink showed off their newest song, 'Pink Venom '. Currently the most popular girl group in the world swiftly took over with their immense stage presence. The four girls looked stunning in their black dresses with pink accents, and their unique energetic performance made everyone jam along.
Any awards ceremony is an event where many various artists gather to compete, but also to enjoy each other's creations. On the fancams, you could see Taylor Swift and Dylan O'Brien thoroughly jamming to Blackpink's song, with Taylor even singing along to some Korean lyrics. Isn't that a true testament to the statement that music knows no language barriers?
Usually fans scramble to get any crumbs of interaction between their favorite artists, but Taylor gave us more than we could ask for. She also proudly sang along to the line "Look what you made us do" from Blackpink's song pre-chorus which Rosé was singing on the stage at the moment. Fans claim that this was a nod to Taylor Swift's famous phrase from her 'Look What You Made Me Do' song, and now the artist acknowledged it herself.
Exhibiting a full Blink (Blackpink's fans) behavior that day, Taylor also showed her VMA outfit in a TikTok video, accompanied with the same Blackpink's song, 'Pink Venom'.
Another heartwarming moment was when Blackpink went on a stage to receive an award and Taylor was already standing up and clapping, being happy for the group. She even turned around and urged everyone in the audience to stand up together with her and congratulate Blackpink for winning.
Taylor herself was awarded with Video Of The Year, Best Longform Video and Best Direction for her heart-touching 'All Too Well (10 Minute Version) (Taylor's Version)' music video. The fans are now hoping to witness a Blackpink x Taylor Swift collaboration in the future.