Fans Pick the Most Exciting Cliffhanger in MCU Shows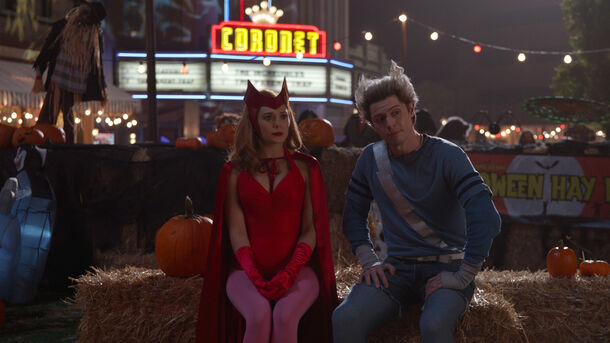 It's been more than a year since Marvel debuted its first TV series, but there are already plenty of projects for fans to love.
A cliffhanger seems to be one of Marvel's favorite signature tools to keep fans invested in its stories. It was true with the movies, and it still seems to work with the shows, with fans even working out a scheme that suggests that every fourth episode of a Marvel shows will likely have a cliffhanger.
With seven TV shows already released, fans have flocked to Twitter to discuss which one handled its cliffhangers and teases the best. Naturally, the opinions vary, but it seems that what the majority of fans loved was how 'WandaVision' introduced Evan Peters into the MCU.
"Evan Peters tease on WandaVision was the most exciting (although it ended up being the most disappointing in the finale)." – @clairospizza
In the end, Evan Peters' character did not turn out to be a multiversal variant of Peter Maximoff or anything fans hoped. In fact, many people were frustrated to know that Pietro was just... Ralph Bohner. Yep, for the sake of that joke.
Another favorite cliffhanger was the iconic scream by Mark Spector and Steven Grant when the two saw a hippo goddess Taweret in the afterlife. Luckily for fans, this cliffhanger did not have a disappointing outcome, as Taweret turned out to be one of the loveliest creatures ever introduced into the MCU.
"The Moon Knight one is easily the best because of how out of nowhere it is. But i think people don't give enough credit to Ms. Marvel showing the horrific night of partition and being so bold to do the time travel." – @DiegoSolano180
'Ms. Marvel', for its part, is praised for its handling of the historic background of the characters, and specifically for how the show plunged Kamala Khan back in time for her to witness the night of Partition — one of the most dramatic events in the Indian-Pakistani history.
According to fans, the show that did worst with cliffhangers was 'Hawkeye ', with many people labeling it with "meh". They thought that 'Hawkeye' was too boring for a Marvel show, especially when compared with more successful projects like 'WandaVision', 'Loki ', and 'Moon Knight'.
Still, every Marvel show has something of its own to love it. Currently, one more Marvel TV project is taking Disney Plus by storm: 'She-Hulk: Attorney at Law', with new episodes premiering every Thursday.