Forget DCU, Kingsman Director Teases His Own Cinematic Universe (With Henry Cavill!)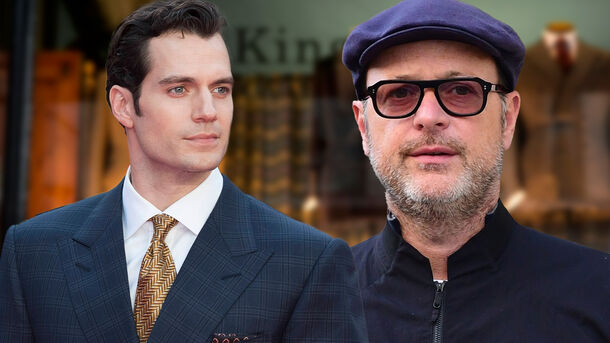 Matthew Vaughn thinks superhero movies should take a break while he plans an entire spy cinematic universe.
Summary:
The filmmaker believes superhero movies have lost their way, and offers a possible solution
Vaughn reveals his ambitious plan involving a mysterious project
Although the Kingsman movies have received mixed reviews after the success of the first film, the director of each and every entry in the franchise, Matthew Vaughn, has no intention of giving up anytime soon and is eager to continue developing the franchise.
After the release of his latest project, the upcoming spy comedy Argylle, starring Bryce Dallas Howard and Henry Cavill, the filmmaker will begin work on a third Kingsman film, The Blue Blood.
In addition, the script for the second prequel, The King's Man: The Traitor King, has already been completed, so fans of the franchise will undoubtedly see it in the future, although it is unclear whether it will be a feature film or a TV series.
Superhero Movies Need To Take A Step Back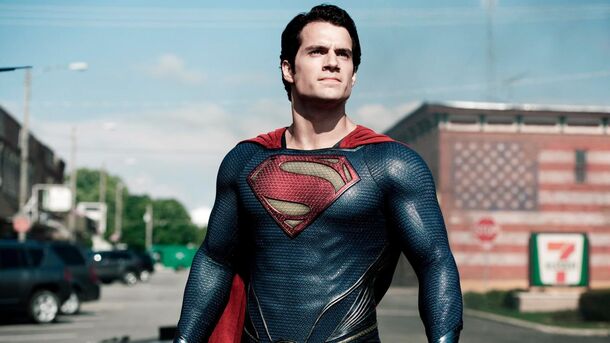 However, despite having some pretty ambitious plans of his own, Vaughn believes that some of the biggest current movie franchises, the MCU and DCU, should perhaps take a break, as he revealed in an interview with Screen Rant.
According to the director, in order for fans to get excited about the superhero movies, everyone might need "a little bit of time off," as he's not quite sure what's going on with the genre right now.
Vaughn also pointed out that the over-reliance on bad computer-generated visual effects has, to put it mildly, massively damaged such films, making the experience feel like watching a video game.
He gives the example of his own work in the genre, X-Men: First Class, which was released in 2011 and was highly praised by critics and fans because it was fairly grounded, the characters had relatable problems, and it didn't use the flashy effects more than was necessary to tell a great story.
Now, more than a decade later, superhero movies have lost their way and "you're not with the characters anymore," making it clear that a work on mistakes is needed.
Fans tend to agree with his point of view, as really good superhero movies are extremely rare nowadays, with Hollywood studios trying to make money without even realizing what made those movies great, so taking the time to recognize what went wrong might actually help.
Vaughn's Spy Cinematic Universe Is Coming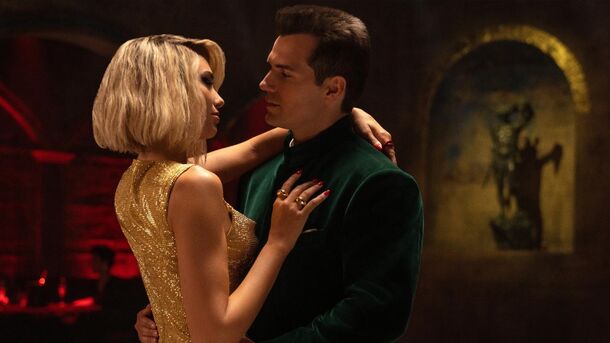 But when the giant cinematic universes go on "vacation," something will inevitably fill the vacuum, and Vaughn may be the one to take the vacant spot, as the filmmaker apparently wants to launch his own giant cinematic universe.
During his recent appearance on the Happy Sad Confused podcast, Matthew made an intriguing revelation, mentioning that not only is a sequel to Argylle in the works, but an entire spy movie universe.
He hinted that after the Argylle and Kingsman franchises are sufficiently developed, they may "meet" with another mysterious project that will be "in the middle" between them, clearly implying a crossover.
Of course, for this to happen, all three franchises would have to be successful, which, as mentioned above regarding the quality of the later Kingsman movies, hasn't happened yet.
But if Argylle, which will be released on February 2, 2024, and future installments of the Kingsman franchise are truly great movies, it will bring the director's vision one step closer.
Do you think Matthew Vaughn creating a new spy movie universe is a great idea?
Sources: Screen Rant, Reddit, Happy Sad Confused