HBO and BBC One's His Dark Materials
When: Thu, Oct 6, 2022; 5:30 PM – 6:30 PM
In December 2020, a third and final series of eight episodes, based on The Amber Spyglass, was greenlit, and now, after almost two years of waiting, it's finally here. Ahead of December release, His Dark Materials returns to NYCC with exclusive first looks and some intriguing announcements; Dafne Keen, Amir Wilson, and James McAvoy are joining executive producers Jane Tranter and Dan McCulloch for an extended discussion about what's coming in season 3, the series' biggest and most ambitious chapter yet.
Prime Video Presents: Good Omens
When: Fri, Oct 7, 2022; 11:00 AM – 12:00 PM
The news about Amazon renewing Good Omens for another season after it was repeatedly suggested that Neil Gaiman's hit adaptation is a limited series was momentous – but followed by almost a year of deafening silence. Now, though, we finally got a chance to actually learn something new about the upcoming season: Neil Gaiman is going to be there on Empire Stage to answer fans' questions and, hopefully, providing some solid info on what you can expect in season 2. Good Omens is set to return with new episodes in 2023, with no official release date set revealed by Prime yet. Maybe we'll get that announcement at NYCC after all?
Teen Wolf: The Movie & Wolf Pack
When: Fri, Oct 7, 2022; 6:00 PM – 7:00 PM
Teen Wolf Movie Release Date Possibly Revealed By Colton Haynes
Just like the good old days, Teen Wolf is back on NYCC's Main Stage with Jeff Davis bringing not just one but two projects to Comic Con crowd. Teen Wolf: The Movie and Wolf Pack cast and crew is going to participate in back-to-back conversations about the upcoming movie and the new series (which is not an actual Teen Wolf spin-off, despite all the apparent confusion). Hopefully, we'll get to see some familiar faces (Tyler Hoechlin is hanging out at NYCC the whole weekend with photo-ops and autographing sessions planned). But the most anticipated piece of info is, of course, Teen Wolf: The Movie official release date, which is expected to be revealed by Jeff at the panel.
The Peripheral
When: Sat, Oct 8, 2022; 11:00 AM – 12:00 PM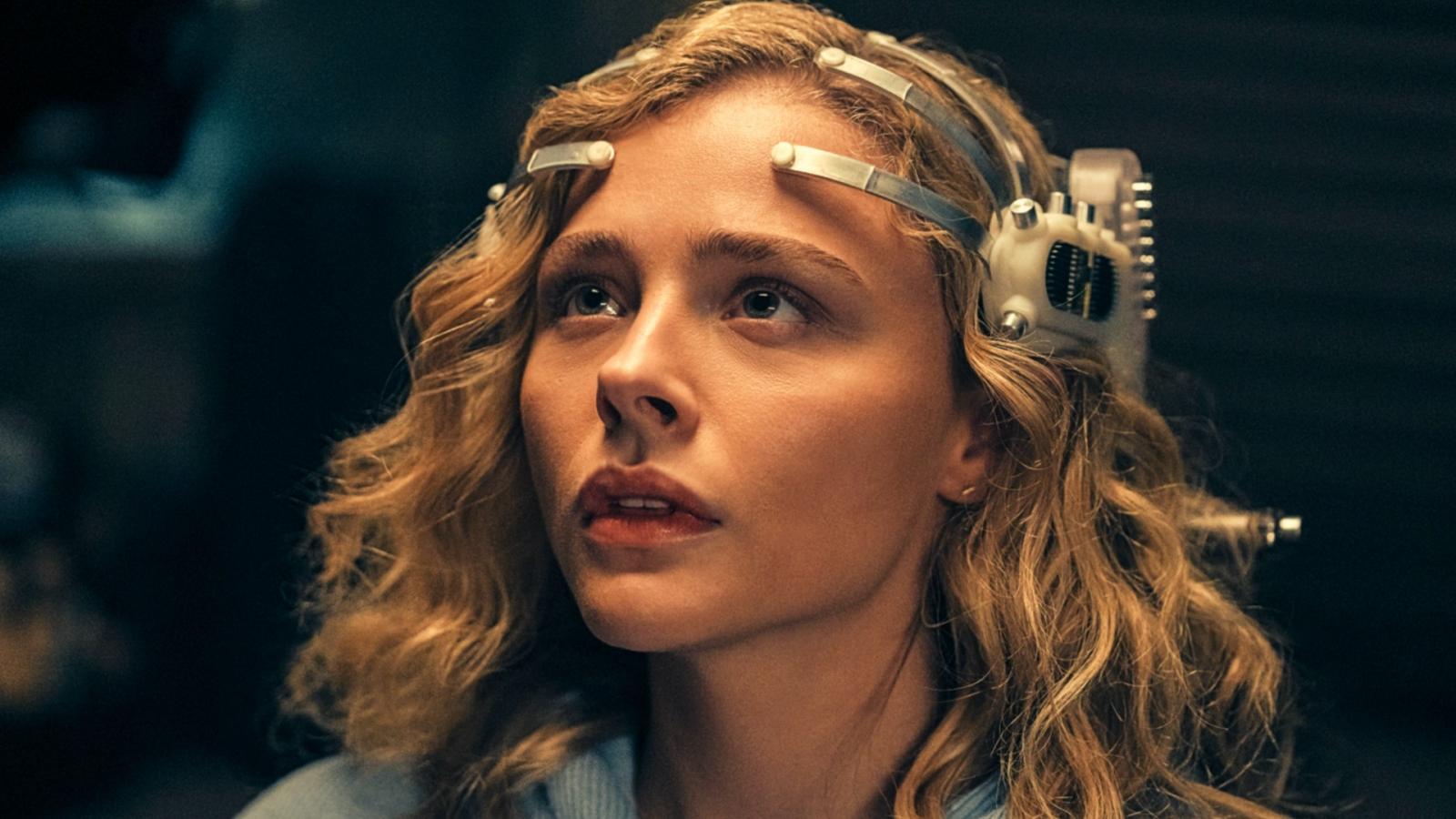 This one got all the makings of a newest TV hit: after all, The Peripheral is coming from Lisa Joy and Jonathan Nolan, the mighty duo behind Person of Interest and Westworld. The series stars Chloe Grace Moretz, Jack Reynor and Gary Carr will give fans a first look at sci-fi thriller based on William Gibson's best-selling novel of the same name. The Peripheral centers on Flynne Fisher (Moretz), a woman trying to hold together the pieces of her broken family in a forgotten corner of tomorrow's America. The series is set to premiere on Prime October 21, 2022.
Star Trek Universe
When: Sat, Oct 8, 2022; 4:00 PM – 5:30 PM
No Comic Con would be complete without Star Trek, like, ever. This year NYCC's Empire Stage welcomes the cast of Star Trek: Picard (gearing up for its third and final season) and the cast of animated series Star Trek: Prodigy. Sir Patrick Stewart, Jonathan Frakes, LeVar Burton as well as Executive Producers Alex Kurtzman and Rod Roddenberry discuss what's ahead for Star Trek's ever-expanding TV universe. Hopefully we'll get some spoilers about Star Trek: Picard season 3, set to premiere 16 February 2023.
When: Sat, Oct 8, 2022; 5:00 PM – 6:00 PM
The final hooray for long-standing AMC series is here: for the very last time in the show's history The Walking Dead cast returns to NYCC's Main Stage to discuss final episodes and give us a sneak peek into what is to come. The last ever episode, aptly titled Rest in Peace, is set to premiere on AMC November 20, 2022. It's the end of an era, and it it's not to be missed.
Jeffrey Dean Morgan Reveals Craziest The Walking Dead On-Set Moment
When: Sun, Oct 9, 2022; 2:00 PM – 3:15 PM
Where one door closes, another one opens; at least this is what happened when Supernatural came to an end back in 2020 after 15 years on air. The Supernatural's prequel The Winchesters, courtesy of Jensen Ackles, is set to premiere October 11, 2022, bringing back some familiar characters and answering some questions about their past we didn't even know we had. The cast and the team behind The Winchesters, led by Ackles himself, are going to screen the pilot and participate in a Q&A, answering fans' burning questions.