Gwyneth Paltrow Lost a Fortune After Missing Out on the Role in One of Highest Grossing Movies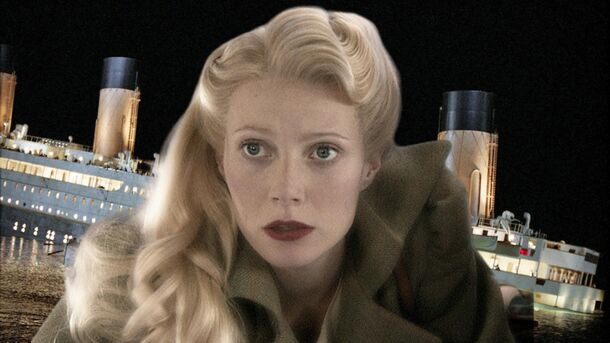 For a variety of reasons, many actors have turned down roles that would later make others famous all over the world, and Gwyneth Paltrow is no exception.
It is hard to imagine anyone other than Kate Winslet on board the Titanic with Leonardo DiCaprio. However, her role could be played by another famous Hollywood actress — Gwyneth Paltrow.
Paltrow auditioned for the role in 1996, and those auditions were legendary. According to rumors, director James Cameron looked at more than a hundred actresses, but none of them could convince him.
Moreover, he did not like Kate Winslet either — the actress did not seem elegant and graceful enough to Cameron. But Kate was persistent, she called the director and said that he should choose her for the role of Rose.
In the final casting, Winslet, along with Gwyneth Paltrow, remained among the main contenders for the role. By the way, their rivals were quite impressive — Nicole Kidman, Cameron Diaz and Sharon Stone also dreamed of playing Rose.
According to one version, Cameron ultimately chose Winslet. According to another, Paltrow herself turned down the role because she did not like the script.
Many years later, Kate admitted that James Cameron took a risk in casting her, as the other candidates were more experienced and already had a baggage of box office successes.
The director himself considers it inappropriate to discuss the actors who, for whatever reason, refused the role, but in the interview with MTV shared the following:
"They should've come whimpering back afterwards and said, 'I will never second guess you again as long as I live.' But it's too late. You got one chance, that's it. And you might want to think about this next time when you get called."
Well, obviously it is better not to turn down the role when James Cameron suggests you one, huh?
However, Gwyneth herself doesn't seem to regret missing out on the role in one of the highest grossing movies of all time.
While Titanic was filming, she was also busy with another project, Great Expectations. According to her, Alfonso Cuaron's movie had great characters and a great story, while Titanic had a ship.
Either way, the careers of both actresses took off. Titanic was nominated for 14 Academy Awards, including Best Actress, and won 11 of them.
And Gwyneth Paltrow, meanwhile, signed a contract to participate in the film Shakespeare in Love, which soon brought her worldwide fame and an Oscar.