Horror Dinner Party Movies If You Want to Have a Non-Traditional Thanksgiving Day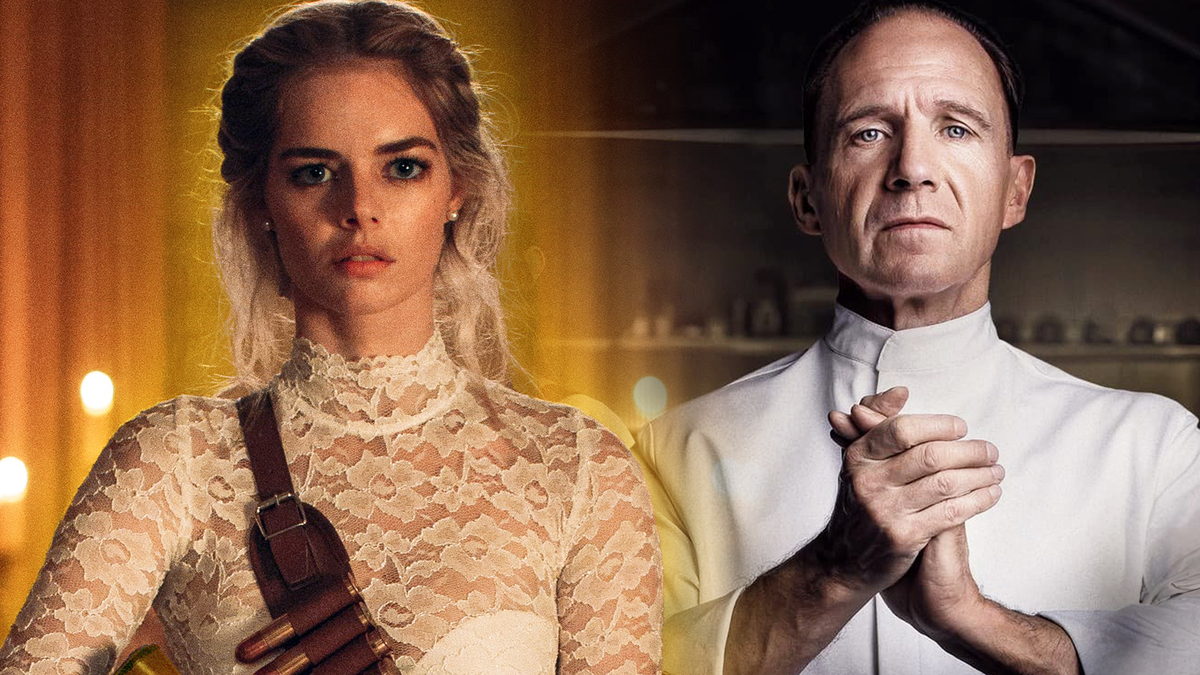 The final course of your feast must always be over the top.
Thanksgiving is traditionally a time to gather with your loved ones, but if you would prefer to spice up your celebration with a touch of the scary, we got you covered.
If you're looking for a non-traditional Thanksgiving experience, here are some horror dinner party movies to add some thrills to your holiday feast.
Ready Or Not (2019)
Matt Bettinelli-Olpin and Tyler Gillett's Ready Or Not centers on Grace, a bride who has to play games with her wealthy and eccentric in-laws on her wedding night.
The innocuous-sounding game turns out to be a deadly game of hide-and-seek in which Grace becomes the hunted. In this darkly comedic thriller full of suspense and unexpected twists, she must now outwit her murderous in-laws to survive the night.
Would You Rather (2012)
In this psychological thriller, Iris, a caring sister, finds herself in a dire situation when she is desperately trying to raise money to pay for her brother's medical treatment.
She reluctantly accepts an invitation to a mysterious dinner party hosted by a wealthy sadist, and over the course of the evening, the guests are subjected to a series of increasingly sadistic and life-threatening Would You Rather choices.
The Menu (2022)
As a satirical take on the culinary world's shortcomings, this dark horror film follows a select group of celebrity guests who gather on a private island for a unique dining event at celebrity chef Julian Slowik's exclusive restaurant.
Featuring a star-studded cast including Ralph Fiennes, Nicholas Hoult, and Anya Taylor-Joy, the film is a perfect choice if you're tired of traditional black-tie dinners and want to spice up your evening with something more memorable.
The Invitation (2015)
This psychological thriller follows Will, a grieving man, as he attends a dinner party hosted by his ex-wife, Eden, and her new husband, David. As the evening progresses, Will becomes increasingly suspicious of the couple's intentions, believing that they might be harboring sinister plans for him and their guests.
The Dinner Party (2020)
A gripping story of survival and cunning in the face of danger, this psychological thriller explores ambition, manipulation, and the dark side of privilege. The film follows a playwright and his wife as they attend a dinner party hosted by a wealthy elite who have promised to support the playwright's play.
However, the hosts have ulterior motives, leading to a tense and sinister evening in which the couple's lives are at stake.
The Perfect Host (2010)
This dark comedy thriller follows John, a criminal on the run, who finds refuge in the home of Warwick Wilson, a seemingly welcoming man preparing to host a dinner party. As the evening progresses, it becomes clear that Warwick is not quite as benevolent as he appears to be.
The tables are turned when John finds himself caught in a deadly game of cat and mouse with a host with dark and unforeseeable motives.