Is 'Thor: Love and Thunder' Actually Damaging to Feminism?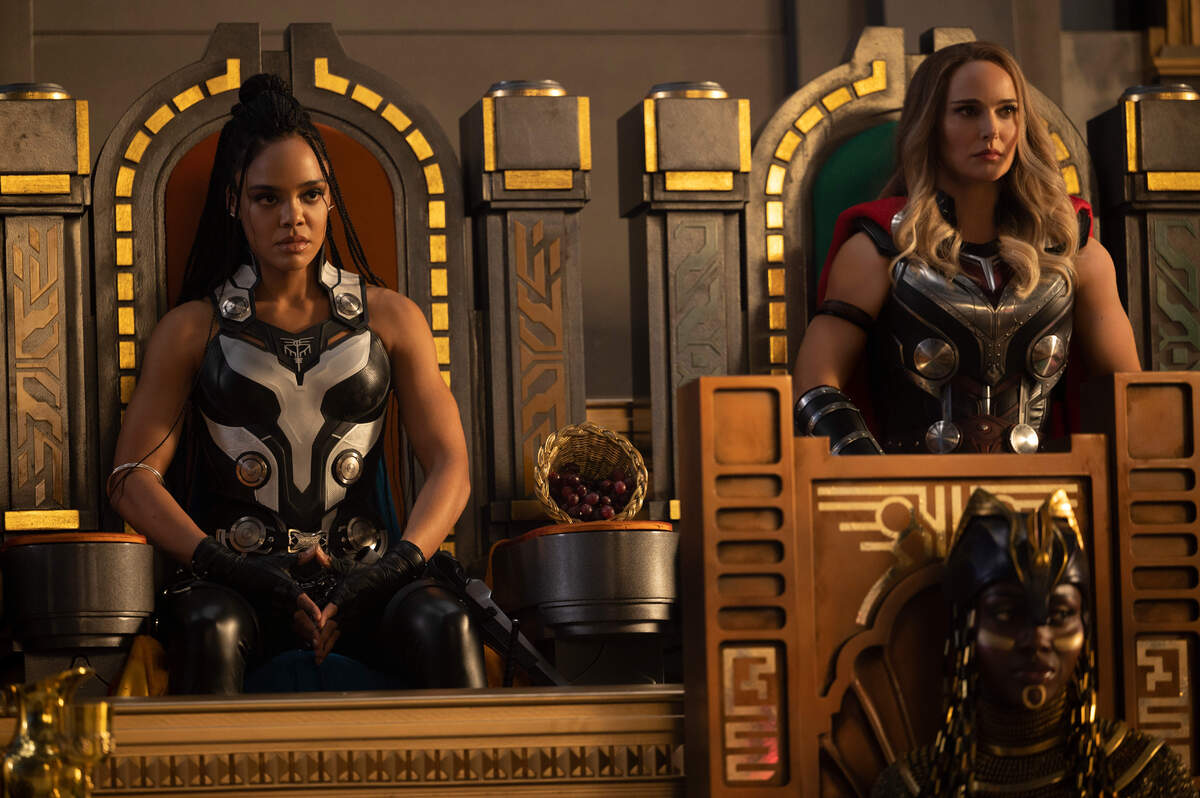 Despite Taika Waititi arguably being one of the most progressive directors to have ever worked for Marvel, it would seem he just makes it worse for female characters.
Don't get us wrong. 'Thor: Love and Thunder ' deserves appreciation for making women a big and important part of the story, finally allowing female characters to shine and even claim titles that previously only celebrated men: Valkyrie is now a king, and Natalie Portman 's Jane Foster is officially Mighty Thor.
However, with fans continuing to blast the movie for its goofy tone and reduction of pretty much everything to a joke, the prominent role of women in 'Love and Thunder' might actually suffer because of that.
With Taika Waititi having Thor's character "nosediving", as some fans put it, it would seem that the only way to actually bring women to prominence in the MCU is to degrade their male counterparts.
Many Thor fans argue that Waititi's vision of God of Thunder effectively makes him "an idiot" who is cracking jokes and doesn't take anything, including deaths and children kidnapping, seriously. Naturally, it provides a convenient environment for the female characters to thrive… but do they actually need such an environment? Isn't it actually somewhat condescending to deliberately restrain male characters for their female counterparts to shine?
Natalie Portman's Jane Foster, as well as Tessa Thompson's King Valkyrie, would most certainly kill it alongside a God of Thunder that does not necessarily look stupid or try to crack jokes in the most inappropriate times. But now that the movie has faced backlash, many people were quick to put the blame on the female characters for basically "stealing the spotlight", when in fact, they were simply just being themselves while Thor was being turned into "an idiot".
This, as well as Jane Foster being killed off in the end anyway, effectively devaluates female characters in the MCU… once again. Despite what appears to be a great nod to both female and queer characters, the movie's misfortunes with storytelling, pacing, and writing end up damaging them, many fans argued. For instance, Jane Foster's story might have worked very well if it wasn't for Waititi's excessive focus on making the film hilarious.
Many people, including those who were not fond of "lady Thor" (even though it's Mighty Thor actually, or at least Dr. Jane Foster) being introduced, ended up admitting that Natalie Portman and her character were among the few things that actually carried the movie.
It would seem that in the end, 'Love and Thunder' appeared to have concentrated on comedy so much that it turned important issues like women and queer representation into a joke as well.