Jim Carrey Calls Out "Spineless" Hollywood Amidst Will Smith Drama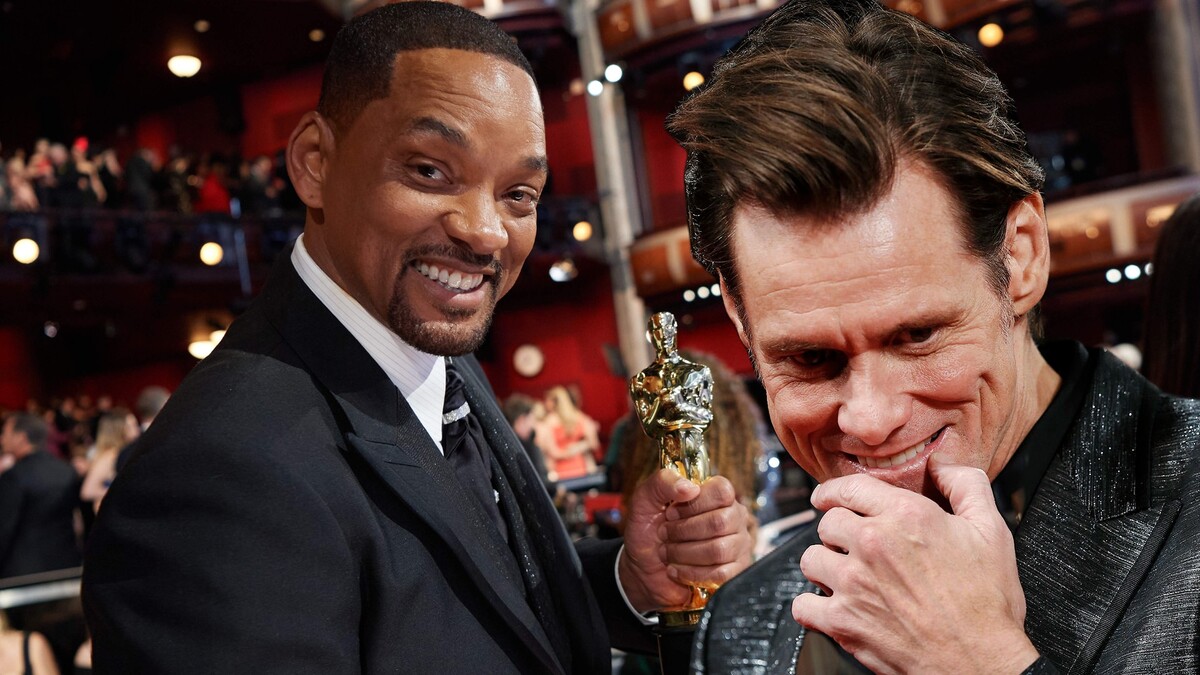 'Slapgate' is just refusing to vanish. It's been days since the infamous incident involving Will Smith's palm and Chris Rock's cheek, but celebrities keep speaking their mind about what happened.
Now it's Jim Carrey turn – and oh boy, his take on the situation is going to piss some people off.
Famous comedic actor, who got his start as a stand-up comic (just like Chris Rock did), is not only siding with Chris Rock, but also accusing all Oscar attendees for giving Will Smith a standing ovation for his 'Academy Award for Best Actor' win.
'I was sickened by the standing ovation. Hollywood is just spineless en masse, and it really felt like this is a really clear indication that we aren't the cool club anymore'.
Carrey spoke his mind while promoting his next film 'Sonic the Hedgehog 2', and told the reporter If he were in Rock's place he would've sue Smith for 200 million dollars, because 'that video is going to be there forever'.
Of course, such hot take sparked a serious twitter debate, with some users siding with Carrey, while others urging the actor to mind his own business.

Some people went as far as remembering some of the Carrey controversial opinions on vaccination.