Joaquin Phoenix' Joker Test Footage is More Terrifying Than the Real Thing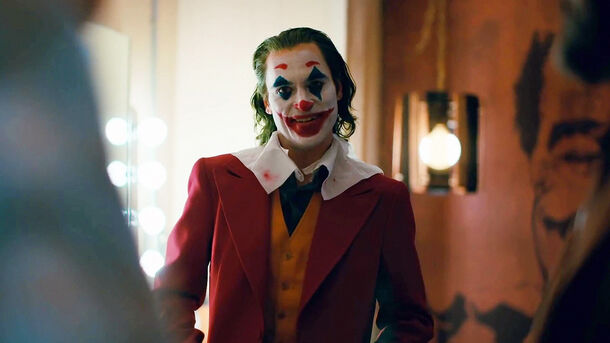 Looks like Phoenix needed more than a pack of cigarettes to complete this video.
Summary
The Joker is one of the most acclaimed films of recent years, thanks to its script, cinematography, and of course, Joaquin Phoenix 's performance.
The resurfaced test footage shows just how versatile Phoenix is as an actor.
Apparently, Lady Gaga 's preparation for the role of Harley Quinn was just as thorough.
Four years have passed since the release of the most original and honest interpretation of one of the best comic book villains, Joker. Todd Phillips and Scott Silver, inspired by the themes of Martin Scorsese's Taxi Driver and The King of Comedy, have delivered an incredibly honest script about the radicalization that societal neglect, lack of compassion, and an unjust economic system bring to marginalized people, which only leads to grief and more suffering.
And all these ideas are only amplified by Lawrence Sher's powerful cinematography, which visually depicts the madness of a corrupt city that mirrors the inner madness of the title character.
For all the controversy surrounding the film's plot and central ideas, including its depiction of violence and misrepresentation of the mentally ill, no one doubts how great Joaquin Phoenix was. His approach to the role alone was a great 'character study', as the actor spent months preparing and transforming himself to deliver one of the most profound characters in pop culture.
Fans have particularly noticed a remarkable piece of footage of the actor, where you can watch his silent performance in a makeup test, because it is truly the most uncomfortable and therefore brilliant video.
The Talent and Madness Behind the Test Footage
Joaquin Phoenix's outstanding performance earned the film the Golden Lion at the Cannes Film Festival and an Academy Award. And all of this is well deserved, because Phoenix, like no other, got into the role of a man trapped by social stigma and poverty, in whom the remaining shreds of hope for fame and success boil over into madness, resentment and, consequently, the desire to take revenge on the rotten city in the same coin - violence.
Just one and a half minutes of the behind-the-scenes clip, where the actor doesn't speak a single line, is enough to make all the above aspects clear.
Perhaps the most eerie is Arthur Fleck's tired but running eyes and his first embrace of the Joker persona, where he stands with a bare, emaciated torso and carelessly applied white makeup, holding a cigarette. That is the character's true face, his previously repressed feelings awakened to do terrible things.
The Perfect Accomplice for the Perfect Villain
In the fall of 2024, a sequel will hit American theaters, continuing the story of Arthur Fleck and introducing a new character, Dr. Harleen Quinzel, played by Lady Gaga. Quinzel is Arthur's assigned psychiatrist at Arkham Asylum, with whom she becomes embroiled in a toxic romance. She will eventually be known as Harley Quinn. It looks like Phoenix has a major competitor, as the singer is also forging a unique form of method acting.
According to Lawrence Sher as part of The Trenches podcast, they had a strong disconnect at first. While trying to figure out what was going on, he learned one day that she was abstracting from her identity as much as possible, preferring that others call her 'Lee.'
'Then the AD (assistant director) at one point said, "Oh you know Stef would like if you just called her Lee on set,"' he explained. 'And I was like, "Oh, 100%." And then I literally said like the next thing I said was something Lee, and it was like everything changes. From that point on it was like our whole connection changed. I was like, OK cool, that's all I needed to know.'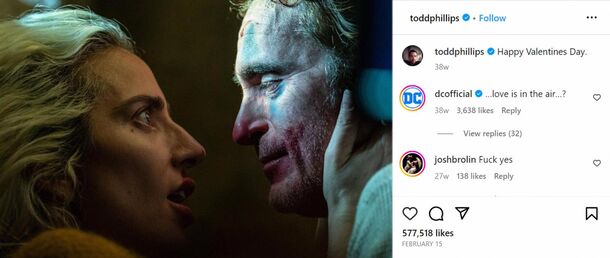 Gaga was probably referring to Lee Strasberg, whose method acting she studied for ten years at his acting school, the Lee Strasberg Theatre & Film Institute.
Joker: Folie à Deux will be released on October 4, 2024.
Source: The Trenches.