Keira Knightley Was Horror-Struck by the British Authorities Who Just Wanted to Award Her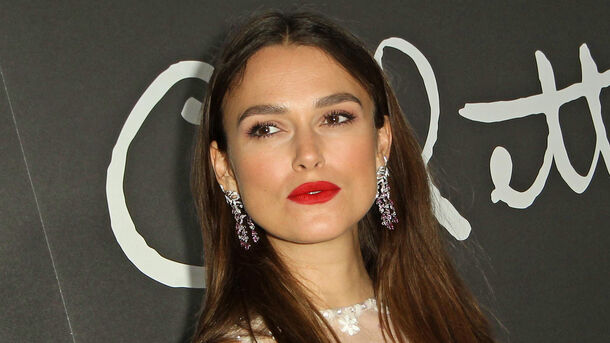 A letter from the Home Office absolutely horrified the Pirates of the Caribbean star: she thought she'd messed up her taxes and set her family up for starvation or prison.
Keira Knightley has been one of the most prominent British-American actresses for many years now, and it shouldn't have come as a surprise that her government wanted to award her…and yet, it did — and Knightley spent two full days in panic mode trying to realize where she'd gone wrong instead of just opening the letter.
"You get a letter and it looks absolutely terrifying because it's got 'Home Office' stamped on it everywhere. And that's part of the British government, the Home Office. It's the scary bit. It's like the really serious bit, [like] you've murdered someone, something horrific has happened," Knightley shared on The Late Show.
The first thought that crossed the actress's mind was that she'd messed up her taxes and was now being hunted by the government. Knightley was absolutely petrified: she thought they would take her family house, take all their money, and everything else. It took her two entire days just to make herself open the letter!
"I didn't open it for two days because I was so panicking. I hid it from my husband, <...> because I honestly thought, 'How do I break this to him that we're gonna lose everything and I've just messed up everything?' [Then,] I finally thought, 'Okay, come on, I'm a mother. I need to, like, really open this envelope,'" the actress recalled.
Obviously, the contents of the envelope were nowhere near as scary as Knightley had imagined: the Home Office was not hunting her down to take her house, and instead, the British government wanted to award her!
"I opened it, and it was a prize! I'm awarded something called an O.B.E., which means that I'm an Officer of the British Empire. I mean, I wasn't actually aware that Britain still had an Empire, but it's nice to be an officer of it anyway," the actress joked.
We're happy that Keira Knightley ended up with a prize instead of going to prison or something else terrible, but we're also just a little envious. When we, the common folk, open our letters with trembling fingers, it's usually just a utility bill instead of an epic promotion to the rank of an Empire officer.