Kim Hanbin's Interview with Puppies is Too Wholesome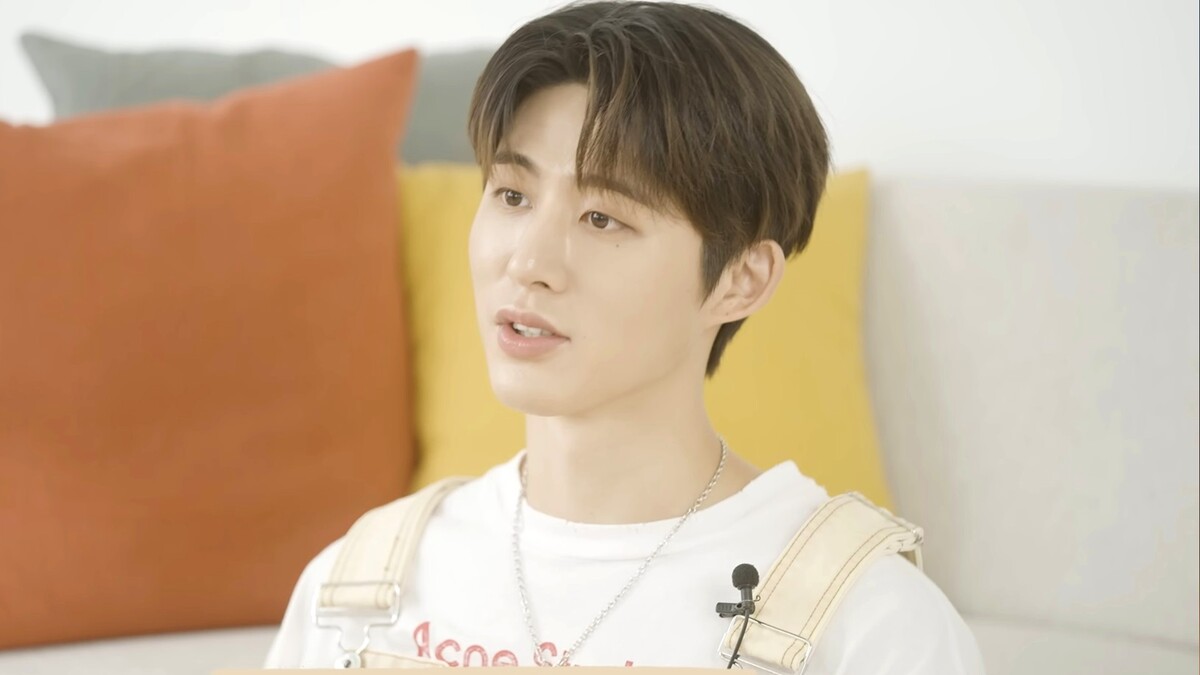 Have you ever seen something cuter than this?
Nothing tells about one's personality more than so-called 'puppy interviews' where the artists answer the questions while playing with cute little dogs.
Following many fans' requests, Kim Hanbin, also known as B.I, released a video he filmed for his concert on the 131online YouTube channel. In the video, B.I shared thoughts on his music and life, as well as plans for future activities and establishing his own agency. At the beginning of the interview, Hanbin introduced two cute hosts: MC Yeon Tan, '131 neighborhood puppy', and MC Milk, '131 senior intern', a couple of playful little dogs who helped by 'asking' him questions.
One of the questions was what would B.I do if he wasn't doing music, and Hanbin said he'd be studying physics. Before fans could get surprised, the idol explained it wasn't because he was particularly good at science but because his face looks "like a physicist's face." He also mentioned that as an ordinary person, he most likely would be working at a semiconductor factory while living in a small apartment on the city's outskirts.
Another question brought by puppies asked Hanbin to choose a song he would like to live inside of. Since Hanbin writes all of his songs himself and he already has a big discovery despite debuting as a solo artist as recently as in 2021, the choice was difficult enough. However, in the end, he picked Re-Birth, the song he made for fans. Hanbin is known for writing songs about heartbreaking farewells or one-sided, bittersweet love, but Re-birth is a song with nice, positive feelings, according to the artist, that's why he said it would feel good to stay inside this song.
In the midst of puppy MCs licking his face, B.I shared that he's still working on fulfilling his bucket list and constantly puts himself in new environments and new situations. In our previous article, we wrote about some of his heartwarming ways of getting new inspiration for his music. After giving out free hugs, B.I wanted to live for a few weeks without a cellphone on Jeju Island and he already fulfilled that wish as well.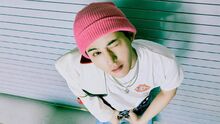 B.I Secretly Giving Out Free Hugs on the Street Is Too Heartwarming
While playing with MC Yeon Tan and MC Milk, the artist also touched on more serious topics and his life goals. Fans have praised B.I's earnest attitude when it comes to his own agency and the team he works with. The idol was asked what kind of corporate welfare he would like to have in his 131 label company, and he responded that he'd like to give out vitamin injections to staff every month to restore everyone's strength. As he explained after, Hanbin recently got it for himself and enjoyed the experience.
B.I also has set his eyes on Grammy awards, appearing on Billboard more and going on tour. He has recently wrapped up fan meetings in other countries, such as Singapore and Philippines, and has already announced his two-part global project 'Love or Loved'. The first album is set to be released on November 18.