B.I Secretly Giving Out Free Hugs on the Street Is Too Heartwarming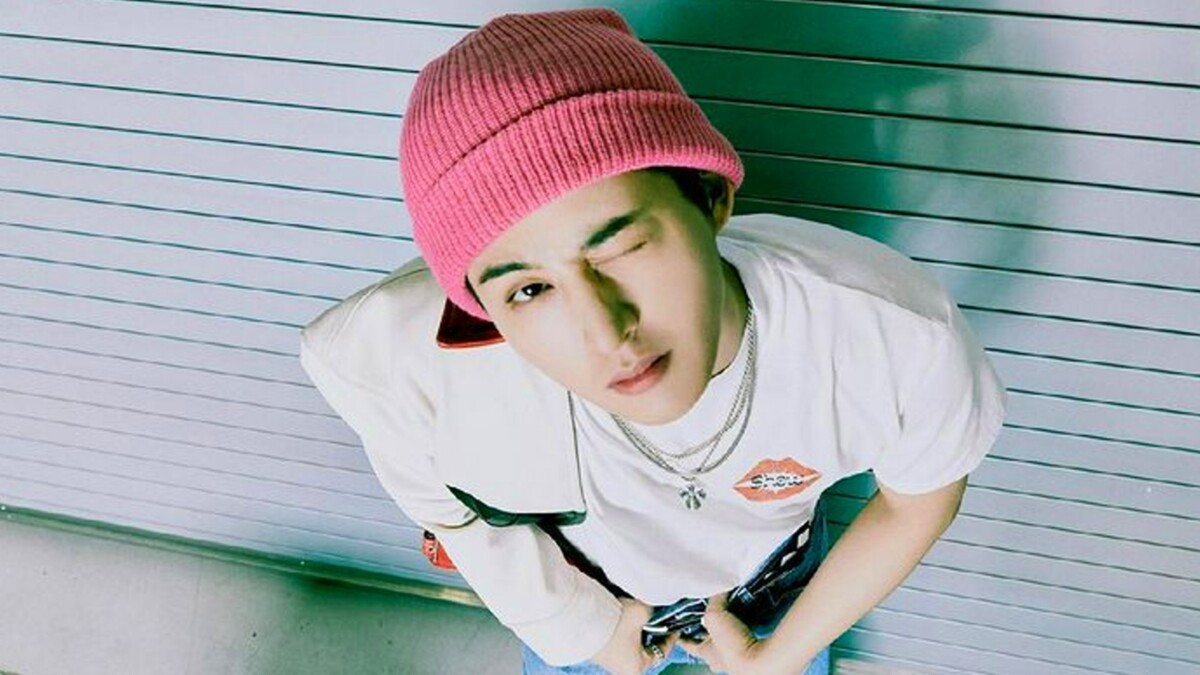 Kim Hanbin just gave the most wholesome advice on overcoming burnouts. You should try it too.
Kim Hanbin ( also known as B.I) recently joined Dive Studios to talk about Work-Life balance, hardships and his life.
B.I's latest song 'BTBT', which was a pre-released song before his upcoming L.O.L. project, blew up this spring, becoming a worldwide known viral hit. His incredibly fluid dance performance has spontaneously launched a global challenge, making professional dancers showcase their skills or film massive 'BTBT' cover dances in public. Since the song gained a lot of attention, everyone is anticipating B.I's new promised album.
However, on a Dive Studio's 'Get Real' podcast Kim Hanbin has admitted that he hasn't been writing music for a month now. It was mentioned that B.I was a trainee from a very young age. Truthfully, he was indeed already performing since he was twelve years old. First time when B.I rapped in public was on 'Indian Boy' stage with MC Mong in 2009. After that Hanbin was scouted by YG Entertainment where he trained and debuted, performing with iKON until 2019. Considering that B.I wrote and produced more than 80 officially released songs, it is not surprising at all to find out that sometimes he struggles with burnouts.
Talking about his experience, the artist said he felt like he wasn't truly living to the fullest, so now he is trying to participate in many new activities outside of his studio in order to gain back his inspiration.
That's how Hanbin came out of his comfort zone and found himself standing on the streets with a big sign 'Free Hug'. Fans were surprised to suddenly see him in Hongdae, an area popular among Korean youth and tourists, because he didn't announce the event beforehand.
B.I was also wearing a mask since the idea was to tick off this experience from his bucket list, so he didn't want the flood of fans to turn his little shenanigans into something that could be considered an idol's promotion. Hanbin didn't film himself doing free hugs flashmob, and even when somebody recognized him, the artist denied everything, saying it wasn't him and playfully replying "I am just a jobless man". The podcast's DJs enjoyed his story, commenting that this was a cute thing to do.
They also discussed cultural differences of doing such an event in a crowd of modest Koreans and among westerns. Hanbin confirmed that people hesitated to approach him at first, but still embraced him. Admittedly, half of the people who hugged him were foreigners. "It was warm. The experience was good", Hanbin remembered.
He also gave advice to someone who'd like to try giving out free hugs.
"You should do it in a crowded area. Or they don't really hug you if there aren't many people". – B.I
Responding to that, BTOB's Peniel (one of GET REAL's DJs) joked that it would definitely be weird if anyone would be standing with a 'Free Hugs' sign in the forest.
Hopefully, B.I's newfound experience will give him a much needed inspiration to finish his full album. His new EP (L.O.L, part 1) is set to release around this October.