Looks Like Freaky Writer's New Christmas Treat Will Slash Its Way into Our Hearts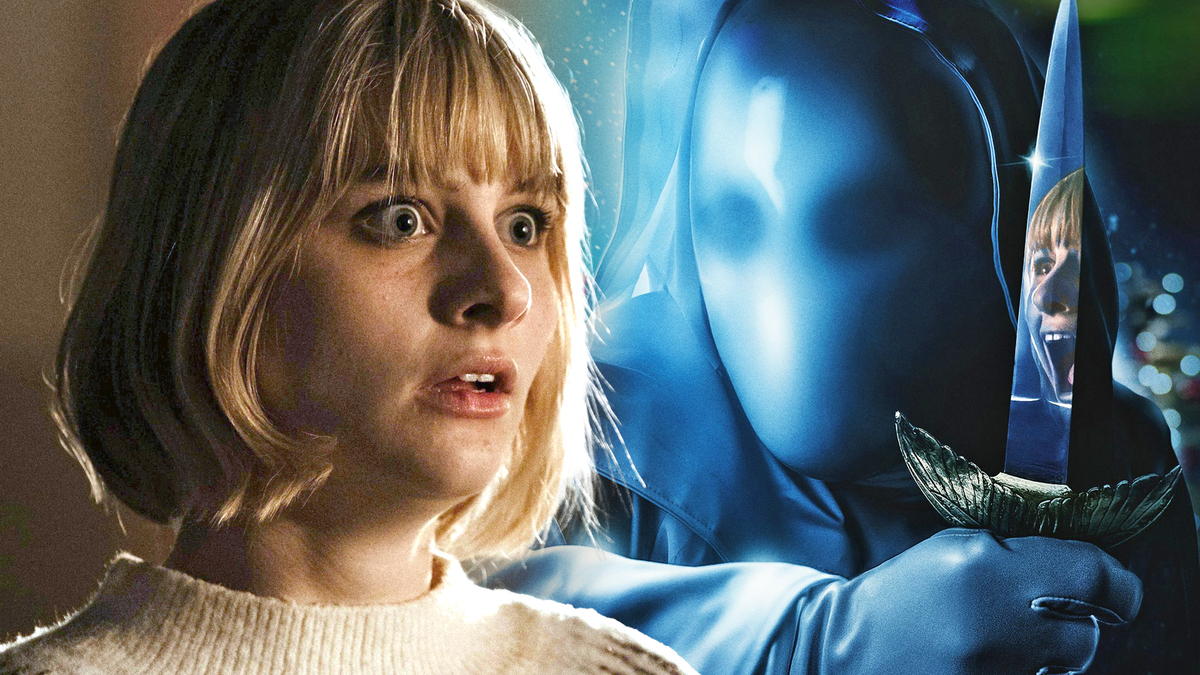 It's a Wonderful Life meets Scream.
Get ready for a scary Christmas season because It's a Wonderful Knife, another holiday horror treat, is officially making its way to theaters. Directed by Tyler MacIntyre, known for his work on Tragedy Girls, and written by Michael Kennedy, who brought us the twisted take on Freaky Friday, Freaky, this holiday slasher promises a gruesome and thrilling experience.
The film centers around Winnie Carruthers, portrayed by Jane Widdop, a character who previously saved her town from a relentless serial killer. However, life has taken a dark turn for Winnie, as she now longs for a different reality and wishes that she had never been born, making her world turn upside down as she's transported to a nightmarish parallel universe.
In this grim alternate reality, Winnie realizes that her absence has plunged Angel Falls into chaos. To make matters worse, the relentless killer has returned, terrorizing the town once more. If she wants to escape this waking nightmare, Winnie must join forces with an unlikely ally, the town's misfit, to unmask the killer's identity and find her way back to her own reality.
Clearly inspired by the 1946 Christmas supernatural drama It's a Wonderful Life, the film mixes Frank Capra's cult classic with Wes Craven's iconic Scream franchise. The film's cast includes many talented actors such as Joel McHale, Katharine Isabelle, Jess McLeod, Cassandra Naud, and charismatic Justin Long, known for his roles in Barbarians and numerous other films.
Behind the screenplay is Michael Kennedy, a writer known for his successful and critically acclaimed work on the 2020 horror comedy film Freaky — a body-swapping slasher film directed by Christopher Landon, the mastermind behind Happy Death's Day and the upcoming Scream 7.
Michael Kennedy's writing was instrumental in creating the witty and entertaining script for the film, which contributed to its success and made Freaky popular within the horror genre. Slasher fans don't need to worry, because It's a Wonderful Knife will surely follow in the footsteps of its predecessor.
The film has already been secured for English-language territories by RLJE Films and Shudder and will be released in the U.S. on November 10. So get ready to receive an early Christmas present.