Marvel to Drop Jonathan Majors as His Breakout Movie Enters Netflix Top 10 List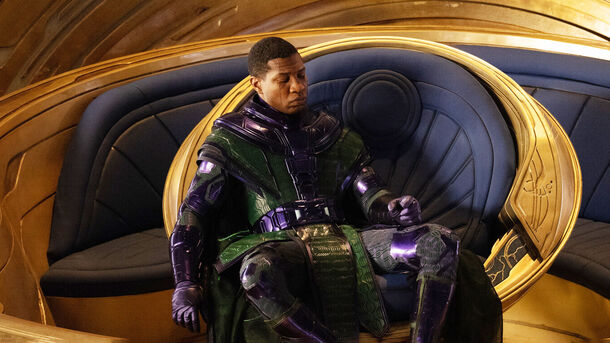 As Majors continues to lose roles, his breakout movie has become one of the most watched on Netflix.
Summary
Jonathan Majors was supposed to be the main villain of Phase 5 of the MCU
However, the allegations against him and the subsequent court case resulted in Marvel refusing to work with him
Meanwhile, a movie that introduced the actor to the audiences is topping the ratings charts on Netflix
Jonathan Majors is one of the most contradictory figures in modern Hollywood. On the one hand, each of his performances is incredibly powerful, diverse, and memorable. On the other, his horrific acts of abuse and harassment, which have now resulted in a lawsuit with no end in sight, have forced big studios and actors' agencies, as well as his fans, to turn their backs on him.
Disney 's and Marvel's indecision about what to do with the actor and his character has caused a lot of controversy, but now, after his participation in the Loki series, it looks like Majors' involvement in the MCU is finally over. The only thing is that attention to him only increased, as unexpectedly for everyone, one indie film made its way to the top of Netflix, the role in which became a breakthrough for the actor. Fans are thrilled with both the movie and Jonathan Majors' acting talent, although it seems they will never forgive him for his actions.
Marvel Finally Decided to Dump Majors
Jonathon Majors debuted in the first season of Loki as a variant of Kang the Conqueror, He Who Remains. His other incarnation then appeared in the failed Quantumania and the second season of Loki, where Majors also played another variant, Victor Timely.
But given the actor's legal situation, which includes charges of domestic violence, assault and harassment, the legal process will clearly take at least a few more months. As a result, according to Joanna Robinson, bestselling author of MCU: The Reign of Marvel Studios, as part of her House of R podcast, Marvel has declined to do further business with Majors.
'I had it confirmed to me he's [Majors] no longer working for Marvel,' she shared. 'I asked the person why, and they said the reason why is he was all wrapped up in this Kang storyline and they are likely going to be moving away from that.'
From the looks of it, Marvel will either recast Kang or replace the villain altogether. Unfortunately, negative PR is PR, and Majors is experiencing a new surge in popularity.
Interest in the Actor's Work Continues to Grow
A top 10 on Netflix, according to the streaming service's report, was achieved by an independent film distributed by A24, the role in which brought Majors widespread fame, The Last Black Man in San Francisco. The movie ranked ninth in viewership, which is impressive for an indie film.
The Last Black Man in San Francisco, the debut feature from Joe Talbot, is a powerful drama about the search for home and its meaning in the lives of people forced into terrible living conditions by gentrification in San Francisco. The story is based in part on the life of actor Jimmie Fails, who played himself. Majors portrayed his best friend.
Major's Performance Wows Community
Of course, it was the hype surrounding Majors that made the movie popular. Looking at the most recent reviews of the movie, many are delighted with Majors' heartbreaking performance as a character who essentially saw the meaning of life only in his friendship with Fails. As some put it, for them the movie was almost the best in A24's repertoire.
But of course, that doesn't cancel out Majors' scorn from fans. Many expressed strong disappointment that such a talented actor turned out to be so problematic in life. Probably the same sentiment was shared by Disney, who clearly regret that he will no longer be able to work with them, even though the lawsuit and negative publicity would have made it almost impossible.
Source: House of R.