ONEUS Decided To Move On Without Their Member RAVN, Fans Approve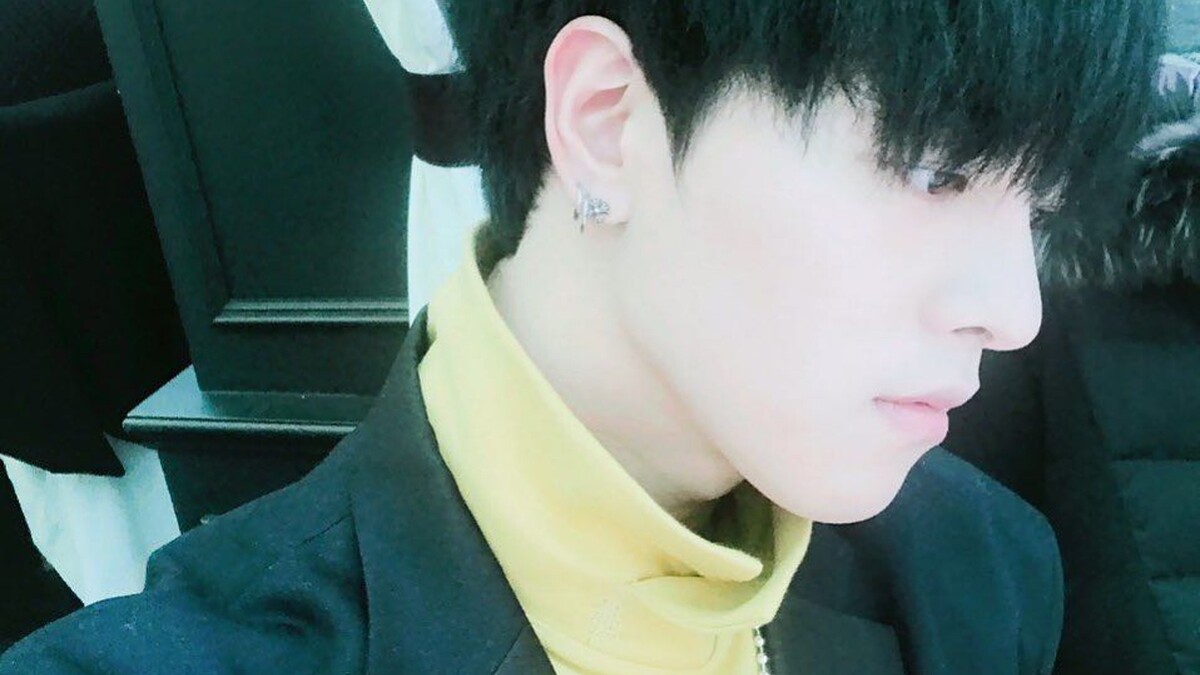 Something you rarely see is K-pop groups openly talking about their ex-member.
The K-pop community has been shaken once again, as another idol unexpectedly got caught up in controversy and decided to leave the group. ONEUS has become a 5-member boy group, after their oldest member RAVN willingly left due to multiple accusations, including sexual assault, cheating, and breaking COVID-19 rules.
A large number of TOMOONs (Oneus' fans) have been actively supporting the withdrawn member, pleading for him to return to the group with trending hashtags, as many fandoms do whenever sudden departure happens to their favourite idols. Usually, the K-pop industry is known for artificially creating rumors about K-pop idols, and entertainment agencies tend to terminate contracts with artists and sweep unpleasant topics under the rug. However, this time ONEUS have openly addressed the situation with RAVN in their message to the fans.
The ONEUS' new tour started in Seoul, and during the last ments, many members shared their thoughts on the matter. Hwanwoong mentioned RAVN, saying that even though he was upset with him and hated the situation, the times they spent together will not disappear. He asked everyone to respect RAVN's choice to leave the group, commended him on working hard, and said ONEUS will still give support to him in the future. He expressed his desire to turn this crisis into an opportunity for ONEUS to fly even higher.
Fans were torn after hearing his message. Some think Hwanwoong openly admitted he hated RAVN who he was really close with before. Others suppose his emotional reaction described his feelings about the situation in which the idols will no longer work and spend time together, as well as Hwanwoong being disappointed with RAVN's behavior. Still, many To Moons praise him for addressing this matter and clarifying ONEUS' stance.
Another ONEUS member, Seoho, talked about the scandal as well. In his speech, the idol expressed his disbelief as he couldn't believe the rumors about RAVN he was so close to. He admitted the group had a lot of hard moments dealing with this situation, however, in the end, Seoho decided the past can't be changed, and the least he could do was do the best he could performing for fans. More To Moons started to question their loyalty to the departed member after his talk, thinking the rumors might be true.
At the next ONEUS concert, Leedo spoke up as well, deciding not to leave any room for ambiguity in his speech. In a calm manner, the idol made his opinion very clear. Leedo requested the fans to focus on the 5 members from now on. He reassured everyone that the remaining five members will overcome this unfortunate situation and keep doing well in the future.
As ONEUS members spoke up loud and clear about the whole issue, and their decision to let RAVN go and continue their career with five members, the fandom trusted Leedo and accepted his wish. To Moons decided to carry on and asked everyone to focus on cheering for ONEUS as it is now, as the idols need their support a lot to keep going on.
To Moons felt touched and proud of their honesty. Even those who were worried about ONEUS' future as a group, couldn't help but admire the idols' inner strength. The fans admired their courage in expressing their view on the group, instead of letting the fandom or the agency make this decision for them. Many have stopped supporting RAVN as a part of ONEUS and wished for the remaining members to heal over what happened to their group.
"Mad respect to them. I wish companies would let their idols speak their true feelings about issues like these more often. I get that the labels don't want the scandals to be associated with the group anymore and think never speaking of it makes it go away. But like OP said, I think the way they are handling it is better. It gives closure and makes it possible to move on. And that for everyone, the members and the fans." – u/hiiamapinkelephant
The fans were also impressed with how well ONEUS managed to perform at their concerts despite dealing with their close friend suddenly leaving, having to change choreography and re-distribute song parts to others in just two weeks of preparations. ONEUS was praised for working hard and dealing with the contradicting opinions in the fandom in a mature way.
Now, To Moons are curious to see what direction ONEUS is going to take for their next comeback, and how other members will be able to showcase themselves and their capabilities which previously could've been hidden before. The group dynamic and performances will inevitably have to change in the future, and concerts happening currently showed the fans new sides of ONEUS.